Will Your Business Soar With an Industry Cloud?
Will Your Business Soar With an Industry Cloud?
Industry cloud platforms meet the unique requirements of specific vertical industry segments. Can your enterprise benefit from this technology?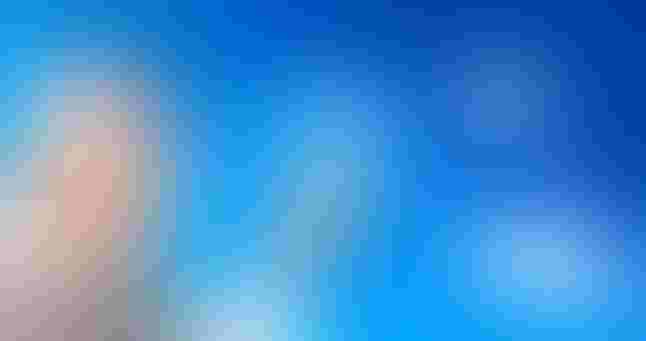 Panther Media GmbH via Alamy Stock
Industry clouds, offered by cloud vendors, software providers, and system integrators, are essentially modular building blocks designed to accelerate the development of industry-specific digital solutions. "With an industry cloud you have a continuously evolving digital core, on top of which you can build differentiated capabilities," says Brian Campbell, a principal with Deloitte Consulting.
The cloud was originally conceived to provide virtualized network storage and compute to all enterprises without accounting for specialization and nuance needed within a given industry, says Suneet Dua, products and solutions leader at business consulting firm PwC. "Industry clouds, on the other hand, provide an industry-specific and specialized view of cloud services that's tailored to the specific business architecture of a given industry."
Industry clouds offer a unique blueprint for industry-specific transformations. "They enable organizations to modernize and innovate one tech capability or business use case at a time," Campbell says. "This allows for a more incremental, agile modernization approach as opposed to a potentially multi-year, risky, and expensive wholesale replacement of existing systems."
Digital transformation efforts have long been expensive, lengthy, and suboptimal, since horizontal solutions aren't always able to keep pace with rapidly evolving industry dynamics. "What makes the industry cloud so powerful is that it offers a continually evolving digital core on top of which customers can build differentiated capabilities relevant to their industry," explains Jujhar Singh, executive vice president and general manager, industry clouds at Salesforce. "With end-to-end, out-of-the-box applications, industry clouds enable rapid digital transformation and faster ongoing innovation."
Multiple Benefits
Differentiation enables adopters to free-up engineering capacity. "It allows you to run the core business with custom tools that unlock the ability to continuously innovate new products and services, and test strategies at the speed of a hyperscaler," Campbell says. "It permits organizations to move away from traditional 'time and materials' thinking toward an 'outsource to transform' model, which can free up capital for reinvesting into the business."
An industry cloud can also minimize transformation risk by supporting a shorter development cycle, greater deployment predictability, and reduced technical debt. "Additionally, organizations can effectively leverage the power of the latest disruptive technologies like generative AI, machine learning, IoT, and others to drive improved outcomes," Singh says.
When considering cloud-based solutions, customers traditionally produce a set of specific problem statements that system integrators are asked to provide solutions for, says Ejas Mohamed Ibrahim, managing enterprise architect at business advisory firm Capgemini Americas. "This is often a one-and-done scenario," he notes.
Getting Started
Campbell advises enterprises to begin their cloud journey by carefully studying their business strategy. "Understand where the most critical differentiation is necessary," he suggests. "Industry clouds offer an opportunity to build differentiation around the most important capabilities."
An industry cloud can also provide a way to achieve faster time to value in less critical sectors to differentiate capability areas while reducing the amount of focus required. "It's important to remember that the evaluation is iterative as the strategy and the market evolves, so continuous monitoring is important," Campbell warns.
Singh recommends looking for an industry cloud that's tailored to a specific field from a provider with deep area expertise. "Find a provider that not only offers a cutting-edge functional footprint in your industry, but also supports components and best practices from other industries to help create true differentiation," he suggests.
Besides enterprise-wide support, an industry cloud can also be used to address a specific need. "There's often a business area or process that may be causing certain pain points in your organization or has been earmarked as ripe for improvement or differentiation," Campbell says. "Whether your strategy is to pursue business growth, operational efficiencies, or cost reduction in certain areas, it's important to understand and nail down your specific objectives," he states.
Bernie Hoecker, lead partner of enterprise cloud transformation with technology research and advisory firm ISG, recommends assessing the current IT infrastructure before deciding on a specific industry cloud. "This will help you to determine what services you'll need from an industry cloud and how to migrate and integrate with your existing systems."
Hoecker also suggests developing a migration plan that incorporates a strict timeline, specific milestones, owners, and deadlines. He believes that obtaining buy-in from all stakeholders is vital. "IT must be aligned with business on the migration schedule and funding," he says.
Proceed with Caution
Although industry clouds offer adopters a prime opportunity to adapt to evolving markets and technologies, they also present some fresh challenges. Deploying multiple industry clouds, for instance, whether custom built or vendor-operated, can lead to disparate, conflicting systems. Adopters may also face a significant increase in operational costs if their industry clouds aren't effectively designed or controlled, Campbell warns.
Singh advises searching for an industry cloud provider that can deliver a purpose-built solution tailored to exact industry needs. "Look at factors like scalability, flexibility, security, compliance, integration, and data capabilities," he says. "Make sure there's a focus on continued innovation -- you want an industry cloud that will grow and evolve along with your business."
Start small, Ibrahim recommends. "Drive pilot and proof-of-concept initiatives ... to establish a core architecture in which use cases can be added and extended."
What to Read Next:
How Industry Cloud Creates a Path for Agility and Innovation
How to Make Your Company Fully Cloud-Powered
Bringing Industry Cloud to Your Company: What CIOs Need to Know
Never Miss a Beat: Get a snapshot of the issues affecting the IT industry straight to your inbox.
You May Also Like
---