12 Notable InformationWeek Stories Of 2014
12 Notable InformationWeek Stories Of 2014
These stories made you think, debate, and laugh with each other on InformationWeek.com in 2014. Take a look back.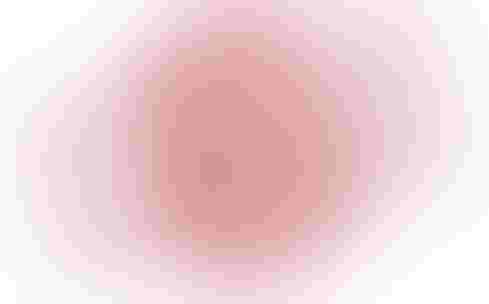 While the IT community felt under attack by hacks and data breaches in 2014, security wasn't the only storm. The highly disruptive forces of cloud, mobile, and big data continued to swirl, reshaping IT organizations and IT strategy -- and reshaping old-world companies into digital businesses.
Amid the chaos, you stopped to admire shiny tablets and innovative robots, wish Steve Ballmer well (or not) as he left Microsoft's top slot, and debate what will and won't work in a connected world of the Internet of Things.
Your reactions to our 2014 stories on the IT talent shortage debate showed that you have a fierce interest in the IT profession's evolution and well-being. While analysts argued about whether the CMO would eat the CIO's lunch, you debated how to fix a broken IT hiring process.
It's been an eventful year for InformationWeek, which changed course in November 2013 with a relaunch that made this site much more two-way, bringing your voices onto the site both in guest columns and conversation. We strive to be a spirited and service-minded community here. Thanks for taking part.
Now take a look back at some of the stories that our readers reacted to most in 2014:
Why does calculating cloud ROI remain so tough? Examine the tactics used by two cloud innovators, GE and Airbnb -- plus our exclusive survey.
The likes of Union Pacific, GE Power & Water, and ConocoPhillips are turning IoT hype into reality, but they want to do more. Here's what's still getting in the way.
Tech employers say good people are hard to find. Job hunters see a broken hiring process. Both sides need to shake their frustration and find new ways to connect.
Data analysis is a do-or-die requirement for today's businesses. We analyze notable vendor choices, from Hadoop upstarts to traditional database players.
Google signs you up for more than you think. Are you up to date on these five settings?
Steve Ballmer didn't get the credit he deserved, as evidenced by Microsoft's strong financial position when he resigned. Here are 10 reasons you've never heard about why he stepped down.
Meet George Jetson: From wireless door locks to scales that measure more than weight, these connected devices take your domicile digital.
Glassdoor characterizes these actual job interview questions as "oddball." We give these questions the answers they deserve.
You don't need to be a runway model to succeed in IT, but please stop making these office fashion faux pas. Remember, you work for an enterprise, not on the Enterprise.
Today's robots feature improved components and capabilities that take them out of labs and into oceans, hospitals -- perhaps even your workplace. Take a closer look.
Sebelius didn't write the code for HealthCare.gov, but she is paying the price for failing to oversee those who did.
Microsoft CEO Satya Nadella proves he can be a man of action with the biggest layoff in company history and other concrete steps to reshape Microsoft. Now what?
Apply now for the 2015 InformationWeek Elite 100, which recognizes the most innovative users of technology to advance a company's business goals. Winners will be recognized at the InformationWeek Conference, April 27-28, 2015, at the Mandalay Bay in Las Vegas. Application period ends Jan. 16, 2015.
Never Miss a Beat: Get a snapshot of the issues affecting the IT industry straight to your inbox.
You May Also Like
---