15 Tech Job Descriptions, Translated
15 Tech Job Descriptions, Translated
What is that job listed on Craigslist really about? Here's a quick-and-dirty guide to help you decide whether to apply.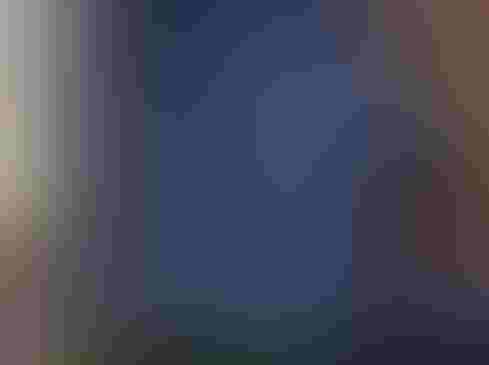 (Source: <a href="https://www.flickr.com/photos/streamishmc/5743450139/in/photolist-9KwFCp-eMaQ6Y-cXXqZm-cXXr1j-eLYruF-a8LFYc-6BDxAu-esk93-pKHu3-boSfky-c3cqRy-axtNSH-pLAPT-m4u1dL-m4tdot-sciDE-4HQKYu-4HQL1Q-4HLv8v-4HQL3W-atpQ8J-4HQKUq-7xvoCj-4HLvdK-4HQKME-5vL2j6-8LcZuo-6pToQJ-ipsAJX-ipiLyq-ipvx7w-attPem-5TDfK5-2HGi9t-4HLviH-4HLvcn-4HQKSG-ipwhDb-ipkmt9-ipstuY-ipjV3i-ipqLi3-ipwFQJ-ipnMcm-ipuj7A-iposnN-ipibxi-ipyyHa-iprm4Z-ipnxNX"target="new"> Jason Tester Guerrilla Futures</a> on Flickr)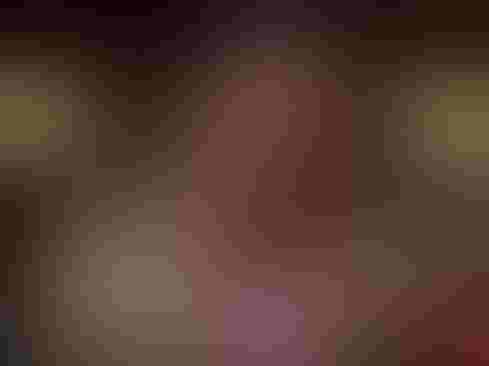 IT Job Interviews 101: What Not To Wear
IT Job Interviews 101: What Not To Wear (Click image for larger view and slideshow.)
Job ads are often written in code. We combed Craigslist's help-wanted sections from tech hubs across the nation, consulted esteemed linguistics experts (not really), and came up with these plain-English translations of actual job descriptions.
1. COO wanted for online startup: "If you want to put some skin in the game... that would be terrific. If you know investors who might back us, that's extra brownie points for you."
Translation: Bring cash.
2. "Startup needs actress for short video. Entire shoot will take an hour if you can remember lines. We are looking for an attractive female (Victoria's Secret/Playboy look), limited acting skills required."
Translation: No one will listen to what you're saying. (Hey, it worked for GoDaddy.)
3. "No bums, druggies, or alcoholics."
Translation: HR didn't approve this ad.
[So you applied in spite of the sketchy job description. Now beware of 10 IT Job Interview Phrases To Make You Run.]
4. Company seeks "non-paid intern to manage our Search Engine Optimization (SEO) activities to help drive customers to our site... college degree preferred."
Translation: Come on, it's just SEO. Worry about your student loans later.
5. "I need someone to look through a whole bunch of b2b websites for me and write a few bullet points in plain English telling me how it is that they make money. This is not as simple as it sounds because a lot of companies' websites are so full of business-speak gibberish that you're left clueless and you need to do some research to figure it out."
Translation: None needed -- this job is exactly what the ad says. (The honesty is breathtaking.)
6. "Cable, coax technician will work for food! Not really, just kidding." Pay starts at around $15 per hour.
Translation: You won't be working for food, only peanuts. [Rimshot]
7. "We need a Data Engineer!! Holy Hadoop, Batman!"
Translation: If you're nerdy enough to get this big data joke, you may be a strong candidate.
8. "Perfect for college student."
Translation: Crappy pay.
9. "No experience necessary, no selling necessary, no buying necessary."
Translation: Really crappy pay.
10. "Flexibility to work non-traditional hours"
Translation: Kiss your nights and weekends goodbye.
11. "You can potentially earn over $50,000 per month."
Translation: But you won't.
12. "Some user support is required, so excellent communication skills and a patient, proactive temperament is a must."
Translation: Don't yell at the stupid ones.
13. Wanted: "Badass graphic designer" with "3 years' experience w/ designing cool shit." Perks include free food, Nerf battles, kittens... and a gong.
Translation: Don't trust anyone over 30.
14. Wanted: Skilled app developer who "will be paid from the profits of the app/business with a percentage stake in the company."
Translation: Until then, enjoy living out of your car.
15. "Jimi Hendrix was experienced, as you should be, too."
Translation: Without the drugs, of course.
In its ninth year, Interop New York (Sept. 29 to Oct. 3) is the premier event for the Northeast IT market. Strongly represented vertical industries include financial services, government, and education. Join more than 5,000 attendees to learn about IT leadership, cloud, collaboration, infrastructure, mobility, risk management and security, and SDN, as well as explore 125 exhibitors' offerings. Register with Discount Code MPIWK to save $200 off Total Access & Conference Passes.
Never Miss a Beat: Get a snapshot of the issues affecting the IT industry straight to your inbox.
You May Also Like
---