2020: The Year Everyone Became an IT Employee
2020: The Year Everyone Became an IT Employee
The pandemic has rendered IT roles more demanding and more important than ever before. And every employee has essentially become an extension of the IT team.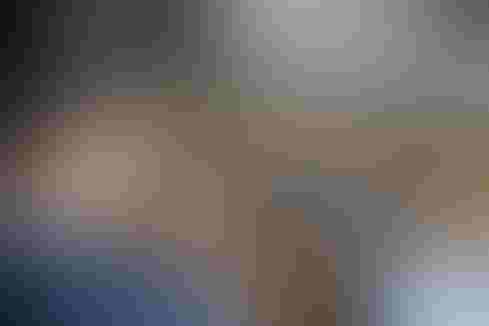 Image: fizkes - stock.adobe.com
The pandemic has had a dramatic impact on business operations. With a rapid shift to remote work and increasing reliance on digital channels, IT is at the center of this new world. Consider an IT admin that previously supported one office with 50 employees. Today, that admin is supporting the same 50 employees spread across as many locations, using different networks and a wide variety of (mostly unsecured) devices. Troubleshooting is infinitely more challenging in this paradigm and, while the volume of IT work has exploded, the size of most teams remains unchanged.
Technology as a universal challenge and solution
For some organizations, new IT challenges go well beyond supporting traditional office workers from home. Higher education is a great example. When universities made the decision to send students home, they had to agilely shift IT processes from maintaining classroom environments to supporting online learning. Historically, higher-ed IT teams have focused on a few core tasks, such as providing network access on campus, making sure users can login to university systems, provisioning servers, and setting up and supporting technology inside physical classrooms. Now their workload includes making sure every instructor and student has remote access to an array of digital learning tools and new applications, as well as the training to effectively use them.
In our new world of remote work and learning, every employee has essentially become an extension of the IT team. Self-service has become critical for organizations to effectively operate today. Individuals must take an active role in troubleshooting their own issues, whether that's successfully joining a videoconference call or connecting to a VPN, regardless of their level of technical expertise. Meanwhile, everyone is under pressure to adapt quickly.
Adapting to the technology is both part of the challenge and the solution. Many companies are looking to implement self-service options and accelerate deployment of chatbots that can empower employees to address problems on their own. With the right technology, help desks can quickly convert existing applications like Slack and Microsoft Teams into self-service solutions that leverage AI to perform natural language processing and walk end users through automation-powered decision trees to complete common tasks independently (such as password resets), and perform troubleshooting on their own. This frees up the core IT team for tasks that require a higher-level skill set and more hands-on support.
Without a clear end in sight to the pandemic and the ongoing difficulties of remote work and school, technology itself is increasingly being embraced to reduce the burden on overtaxed IT teams, facilitate and improve the digital experience of end users, and streamline efficiency across organizations.
Purse strings have tightened while IT teams battle burnout
Beyond the logistic and technical hurdles that IT departments face, organizations are also navigating financial setbacks. In many cases, IT departments have seen their budgets shrink, putting additional pressure on already strained IT teams to do more with less. Gartner anticipates worldwide spending on IT products and third-party services will decline 7.3% in 2020; however, that spending is expected to recover faster and smoother than the economy.
For internal IT employees, this means that their jobs have never been more secure, but at the same time, they are more at risk of burnout than ever before. CIOs aren't putting everything on hold; instead, they are quickly and continually reevaluating which projects get postponed and which ones to pursue. Initiatives that deliver IT agility, improved digital experiences, infrastructure resilience, efficiency, and cost reduction are being accelerated -- without adding headcount in most cases.
Over the next several months, CIOs will continue looking for new ways to future-proof and flexibly scale their IT operations to address the digital demands created by the pandemic while trying to prevent burnout. Gartner's 2020 CIO Agenda Survey estimates that by 2023, 40% of infrastructure and operations will use AI-augmented automation in large enterprises, resulting in higher IT productivity with greater agility and scalability.
A silver lining for CIOs
While the pandemic has created many unwelcome challenges for IT leaders, it has also presented new opportunities. As we increasingly rely on technology for every aspect of our lives, people have a better appreciation of the value that IT brings to the business world and our daily lives, as well as for the overworked teams that make digital life possible.
CIOs have a unique opportunity to drive business outcomes at a pivotal time for their organizations. They also have a unique opportunity to recognize the value of their IT workers, recreate their operating models and reprioritize around initiatives to meet changing needs. There's no playbook, opening up opportunities to do things in a new way. IT success in "The New Normal" is being defined in real time, and we won't go back to doing things the old way. As IT leaders decide where to focus precious resources and how best to support their IT teams, technology can provide a powerful engine to help prevent burnout and weather the pandemic now, and then steer operations toward a successful future, one full of self-service options and improved digital experiences for everyone.

Vijay Kurkal serves as the Chief Executive Officer for Resolve where he oversees the strategic growth of the company as it helps maximize the potential of AIOps and IT automation in enterprises around the world. Vijay has a long history in the tech industry, having spent the last 20 years working with numerous software and hardware companies that have run the gamut from mainframe to bleeding-edge, emerging tech. Before joining Resolve, he held leadership positions at IBM, VMware, Bain & Company, and Insight Partners.
Never Miss a Beat: Get a snapshot of the issues affecting the IT industry straight to your inbox.
You May Also Like
---