2021: A Year of IT Career Opportunity
2021: A Year of IT Career Opportunity
As we leap headlong into the new year, the outlook for IT leadership and career opportunities is bright -- albeit not entirely certain.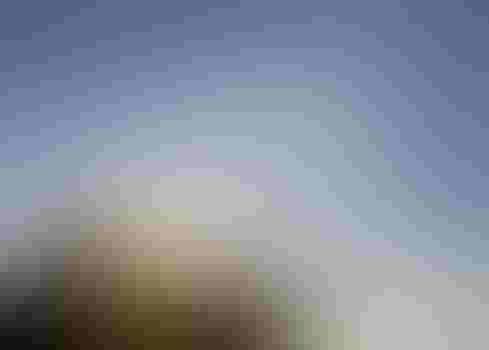 Image: Dilok - stock.adobe.com
When we began 2020, the outlook for careers and leadership opportunities in IT was as hopeful as ever. Traditionally, opportunities in IT haven't just been plentiful -- think of perennial openings in certain IT sectors like security and data analytics -- but for the most part they've also been lucrative. However, with the global pandemic, the situation in the industry was catapulted forward as IT projects were accelerated and the need for leaders to step forward was paramount. In many cases we've seen the need for CIOs and their direct reports to reengineer entire enterprises in a matter of weeks, if not days, which has prompted a need to reexamine their roles within the organization.
In addition to taking on new responsibilities in 2020 and moving into 2021, CIOs have been tasked with putting more of a focus on customer experience and employee experience. The pandemic has changed the way companies reach their customers and support their workers and improving that experience will be an important priority.
For a lot of industries, the demand for such changes in such a short period of time can have difficult consequences. But in IT, this is presenting leaders with new opportunities and new areas of focus. Sure, they also require adding some new skills, which is why we've compiled these articles for you to better understand where things are headed and how you can be prepared. At InformationWeek, we look forward to 2021 with anticipation, and we promise to be there providing valuable information and insight every step of the way. Here's to a happy new year!
IT Leadership: 10 Ways the CIO Role Changed in 2020
The pandemic presented IT leaders with an incredibly disruptive set of circumstances. But those challenges also brought new opportunities.
The Ever-Expanding List of C-Level Technology Positions
IT professionals are gaining more opportunities to move up the corporate ladder. Here are 10 C-level IT titles that we know of right now, along with salary averages for those roles.
CIOs to Hit the Gas on Digital Business in 2021
Corporate boards will fund digital business initiatives at a higher rate in 2021. Here's what else is coming.
CIOs Brace for 2021: A Bumpy Ride With Lots of Opportunity
How can CIOs help their organizations compete in 2021? Here's a look at the challenges ahead and the traits you need to succeed during what will be a bumpy year that is filled with opportunity.
IT Spending, Priorities, Projects: What's Ahead in 2021
CIOs spent a huge portion of their 2020 IT budgets early in the year to move workers home. Cyber security is among the top priorities for 2021.
For the first time in decades, some IT titles are experiencing a salary decline -- unless you have these high-demand skills.
10 Ways to Transition Traditional IT Talent to Cloud Talent
While many IT professionals love learning new things, IT leaders and their organizations must do several things to facilitate a smooth transition to cloud.
IT Employment Trending Up; Data, Cybersecurity Skills in Demand
There's a light at the end of the tunnel for IT pros who have been keeping a close eye on the job market. Plus, here are the skills that employers want in 2021.
Data Science: How the Pandemic Has Affected 10 Popular Jobs
Data science jobs aren't as plentiful as they used to be. Here's a snapshot of where average salaries and postings stand today.
Never Miss a Beat: Get a snapshot of the issues affecting the IT industry straight to your inbox.
You May Also Like
---