3 Automation Technologies to Transform Your IT Department
3 Automation Technologies to Transform Your IT Department
It's time the world of IT embraces new automation technology within its own day-to-day work.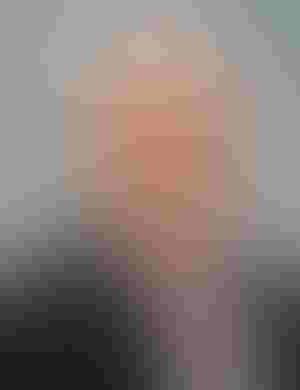 Today's IT teams are lean and overloaded with too much work. On top of that, much of their to-do list is backed up and progress is slow due to reactive issues and reoccurring needs from across the company, such as service desk ticketing or device distribution.
In turn, employees companywide are often left with a ripple effect of frustration as they wait for technology help. While other areas of a business are turning to automation to empower employees with more time, IT departments are beginning to realize they have fallen behind.
According to Spiceworks' The 2019 State of IT annual report, 57% of organizations plan to use some form of IT automation by 2020. Additionally, 40% of IT decision makers foresee automation technology having the biggest impact on their business. By adopting new technologies that automate simple or repetitive work, IT teams will have more time and ability to focus their energy on proactive and transformative projects, and businesses will reinvigorate employee productivity across the board.
While there are many emerging technologies that can help IT departments transform, here are three trends that leaders should be focused on in 2019:
Artificial intelligence (AI)
There are numerous use cases for artificial intelligence to automate the world of IT. For example, intelligent chatbots can be leveraged as a way to interact with employees looking for directions on how to solve technology issues. Rather than humans spending valuable time responding to service tickets, many of which are simple or repetitive, chatbots can automate this process and allow employees to focus on more complex issues or proactive projects. Chatbots can also help decrease employee frustration, as they are available at any hour and can answer multiple inquiries at once, unlike humans.
Predictive analytics
IT teams have access to a wealth of data on company resources and workflows. At the same time, employees often don't have the bandwidth to sift through data and pull insights for proactive decision making. Predictive analytics is a powerful tool that can automate the number-crunching and make informed recommendations that can save time and identify important trends for IT departments. For example, a predictive analytics tool can more closely track trends surfacing in employee tech issues and alert the team that more or larger issues may be on the horizon. This gives IT a chance to find proactive solutions before issues actually occur.
Internet of things (IoT)
While it may seem surprising, there are new IoT solutions emerging that greatly benefit IT workers. Workplace security is an important issue for any business, but employee access badges for entering buildings can easily be lost or met with technical glitches. IT departments can now solve this with new cloud-enabled access control systems that scan employees in via a mobile app and verified credentials. This eliminates the need for IT teams to distribute new badges and automates the process of granting access to employees. Additionally, the important yet highly repetitive process of device and hardware distribution can be automated with technology such as smart lockers and vending systems. IT teams can adopt an in-office vending solution and stock it with technology devices or supplies, allowing employees to access the tools they need at any time by entering their unique pin or swiping their employee badge.
As technology continues to change and advance, IT teams are in a critical position to implement the latest solutions and ensure the workplace is running smoothly. IT employees offer incredible value to a business and their work has the potential to make an enterprise's technology workflow seamless – their time should not be spent on simple or repetitive tasks that can be streamlined through new advancements. It's time the world of IT embraces new automation technology, regains precious time, and refocuses this energy into proactive projects that will transform their business for the better.
Andy Dalton is Chief Information Officer for IVM, Inc., where he helps to encourage innovation for the future of supply vending. He has more than 25 years of executive leadership experience across a variety of business areas including sales, marketing, operations, customer service, business development and information technology.
Never Miss a Beat: Get a snapshot of the issues affecting the IT industry straight to your inbox.
You May Also Like
---