3 Non-Technical Skills IT Managers Should Hire For
3 Non-Technical Skills IT Managers Should Hire For
IT skills are a given, but don't forsake the importance of good communication, business savvy, and personality.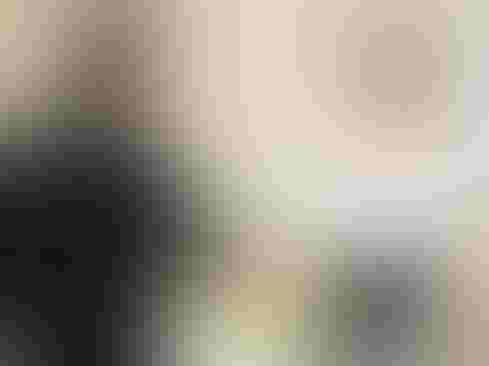 April's unemployment numbers tell the story of a scorching hot tech job sector with unemployment at less than 3%.
As hiring managers, this makes the battle for top talent even tougher, but no organization can make the mistake of taking just any skilled person who's willing to fill a seat. In fact, it's even more important that hiring managers take a little longer to hire employees, because one wrong choice could trickle down and hurt your entire team.
[UX designers, data analysts in demand as IT and marketing partner up. Read Digital Business Skills: Most Wanted List]
That being said, here are three key non-technical skills for which all IT managers should be hiring:
Communications skills
Too often in the list of requirements presented to job applicants, communication skills are either far down the list or an afterthought. Unfortunately, poor communication skills end up sidetracking more projects than project managers and executives are willing to admit.
Though communication is a two-way street, a hiring manager can use a few methods to see how well a potential team member communicates, including checking for body language red flags such as not making eye contact, asking questions that require a detailed explanation, and observing the kinds of questions interviewees ask. Take note if the interviewee doesn't ask any questions, or if the questions don't reflect an interest in being part of a team.
Business knowledge
One challenge that all managers face, not just IT managers, is finding employees who have a high level of business knowledge and can take action within the context of the organization's larger goals.
For a hiring manager to get a feel for a candidate's knowledge in this area, it's important to mix in a few business problem questions to gauge the candidate's ability to place a problem in the context of profit/loss, business goals, and other areas. Two good examples of these questions: "If you are working on a project that is severely over budget, and there is no clear path to bringing the expenditures under control, how would you handle that?" and "If you are faced with two competing projects, how would you decide which project makes the most sense for you and your team to take on?"
These questions don't need to be the entire focus of an interview, but work a few into your conversation to test the candidate's business sense and ability to react quickly to a change in direction.
Cultural fit
This is the area that may cause the greatest trouble to IT hiring managers, because sometimes you're faced with a candidate who has phenomenal technical skills, wants the job, and can start immediately -- or some variation of this mix -- and the person ends up being a disaster because he/she doesn't fit in with the current team.
This is a common problem. The online shoe and clothing shop Zappos has popularized testing for cultural fit by spending a lot of time on training employees and offering candidates money to quit to ensure they really want to work in the company's environment. Though Zappos' methods have caught on with the business community, it's just as important for IT groups to adopt this kind of "cultural fit" testing when hiring.
To make sure you're getting a good fit for your team, you'll need to understand your potential employee's goals, ambitions, and personality. The candidate's station in life will often have a big impact on the cultural fit. A 20-something programmer might not fit as easily into a mature technology company as someone a little more established in their career; or, vice versa, a person who has worked in the technology industry for a decade or more may not want the round-the-clock hours and relaxed atmosphere of many startups. Keep these and other cultural factors in mind when you're hiring.
With no end in sight to the lack of quality IT professionals available to employers, it's more important than ever that hiring decisions be made in a more conscious and thoughtful manner. If you rush in the wrong candidate just to fill a spot, you may lose the quality employees you already have.
Trying to meet today's business technology needs with yesterday's IT organizational structure is like driving a Model T at the Indy 500. Time for a reset. Read our Transformative CIOs Organize For Success report today (free registration required).
Never Miss a Beat: Get a snapshot of the issues affecting the IT industry straight to your inbox.
You May Also Like
---