3 Strange Things To Do At Interop Las Vegas
3 Strange Things To Do At Interop Las Vegas
From driving a bulldozer to jumping off an 855-foot tower, here's a few unusual entertainment suggestions for Interop Las Vegas. Tech conference veterans know that you can spend a week in Las Vegas and never go outside. The profusion of casinos, nightclubs, shows and restaurants within the boundaries  of the hotels are purpose-built to keep us safely within their cavernous, air-chilled confines.
However, if you have a taste for the unusual, here are three suggestions to experience something beyond slots, Cirque du Soleil and Carrot Top.
1. Drive A Bulldozer
Dig This is a Las Vegas attraction that will give you a new perspective on big iron. The company puts you at the controls of a bulldozer or excavator and lets you drive it around. After a quick tutorial, you can use your big yellow machine to build mounds, dig trenches, and engage in games such as Bucket Basketball.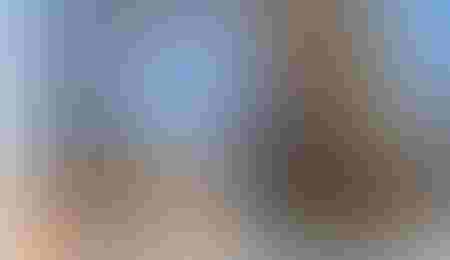 Note that you'll have to take—and pass—a breathalyzer test to operate a machine. That requirement struck me as odd when I first read it. Who would show up drunk to drive a bulldozer? And then I remembered—oh yeah, this is Las Vegas.
Dig This can accommodate individuals or groups, and prices start at $249.
2. Jump Off A Building
There's a couple of reasons to jump off a building in Las Vegas. The first is because you bet the mortgage on a pair of twos. The second is because it sounds like fun. If you fit in the second category, check out SkyJump, where you can be hooked into a cable system to enjoy a controlled free fall from the 108th floor of the Stratosphere tower. Jumpers plunge 855 feet.

There's no mention of a breathalyzer on the SkyJump Web site. In fact, the site suggests a drink or two to help with the first step off the platform. A jump costs $109.99, plus however many shots of courage you need beforehand.
3. Get Radioactive
If you ever get the feeling there's something not quite right about Las Vegas, just remember all of the atomic bombs that were exploded in the atmosphere over Nevada during the Cold War (100 according to this site). The National Atomic Testing Museum in Las Vegas has more than 12,000 artifacts from Nevada's atomic history, including permanent exhibits on atmospheric and underground testing and radiation.
The conspiracy-minded may want to explore its Area 51 exhibit, which tackles the myths and realities of this top-secret base where the government tests classified aircraft and hides aliens.
Bonus: Lights Out On The Strip
The Earth Hour project encourages people, businesses and cities to turn off non-essential lights for an hour to signal a commitment to environmental protection. This year's hour is March 29 from 8:30 to 9:30 pm local time.
If you arrive for Interop a few days early, you can see a lot of hotels, including Mandalay Bay, participate by dimming their external lighting. I'm guessing the cumulative environmental effect is about the same as pouring a bottle of water on a forest fire, but it's a nice gesture.
Join top-rated speaker Ivan Pepelnjak at Interop Las Vegas for a half-day workshop Designing The Virtual Network For The Software-Defined Data Center. Ivan will cover the pros and cons of core SDN components, explore overlay virtual networks and tunnel protocols, and help you select optimal networking technology for a private or public cloud deployment. Register now and use the code SMBLOG to get $200 off the current price of Total Access and Conference Passes.
Never Miss a Beat: Get a snapshot of the issues affecting the IT industry straight to your inbox.
You May Also Like
---