3 Trends Make Digital Disruption An Urgent Priority
3 Trends Make Digital Disruption An Urgent Priority
Join us at our InformationWeek IT Leadership Summit to sharpen your leadership skills and expand your strategic thinking about digital business.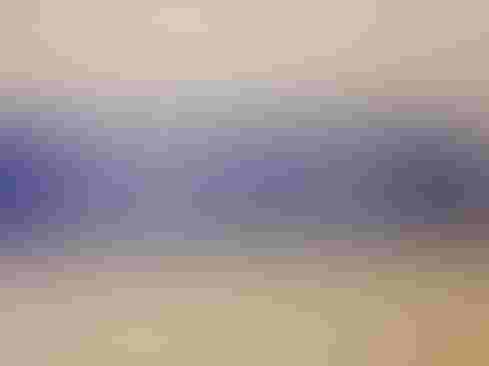 Regardless of how you view "digital disruption" -- angst-inducing threat or energizing opportunity -- it's no longer a theoretical proposition. Digital innovations are now shaking up every industry -- the result of a confluence of three main trends.
The first is a technological one. Advances in cloud computing, data analytics, video, social networking, and, most important, the consumer-funded infrastructure of mobile devices and connectivity have laid the groundwork for business as unusual. Think of how the likes of Uber in ride sharing, HealthSpot in healthcare, Coursera and Udacity in higher education, Spotify in music, and TrueCar in auto sales threaten to disrupt mature industries (Uber already has) by leveraging some of those digital technologies. It's still early days.
The second trend is a more social one. The broad consumerization of IT not only has made the unwashed masses comfortable with all manner of apps and devices, turning them into ready customers of innovative digital products, services, and features, but it also has made CXOs and line-of-business execs more keenly aware of what digital innovation can potentially do to transform their companies and industries. So they're leading the charge. Whether you like it or not, CEOs, CMOs, sales executives, HR leaders, and other "non-IT" types are involved directly in setting digital strategy and making the requisite technology purchases.
The third is a commercial trend, an offshoot of the first two. The biggest digital natives are getting restless to move into new markets -- for example, search giant Google into financial, telecom, home automation, and package delivery; room-sharing pioneer Airbnb into dinner party services; social networker LinkedIn into media and content. They now have market caps to grow and shareholders to please. They're upping their game.
As a result, there's a much greater sense of urgency among the mainstream players to reorganize themselves as digital businesses. Take Capital One. In an attempt to "deliver like a technology company and not like a traditional bank," says CIO Rob Alexander, it has hired scores of mobile developers and software engineers and created a phalanx of Agile teams to write its own software, rather than relying on contractors.
Meantime, lots of establishment companies are snapping up digital pioneers. Capital One's December 2012 acquisition of ING Direct gave it a major digital footprint in banking, and it went on to acquire Bundle, an online tool that lets customers compare their spending habits with others, and BankOns, an early-stage mobile startup that rewards customers with discounts based on their spending behavior. Last year, Wal-Mart acquired OneOps for managing cloud workloads, Tasty Labs for software to connect with social networks, Inkiru for data analytics, and Torbit for website optimization. Wal-Mart isn't just reacting to those with designs on its retail business; its bold moves into banking, healthcare, and other adjacent markets have a major digital component.
[Do you need a deeper leadership bench? Send your most promising leaders to our InformationWeek Leadership Summit, Sept. 30 in New York City, for a day of peer learning and strategic speakers.]
Looking back at a range of industries already transformed by digital disruptors, the incumbents often decided -- a decade late, in some cases -- to partner with the insurgents rather than dismiss them, observes business author Adrian Slywotzky, quoted by my colleague David Carr in his excellent commentary Who Will Be The Netflix Of Healthcare? Those companies that survive and thrive amid this digital revolution will be those that play "30% defense, 70% offense," Slywotzky says.
To paraphrase super VC Marc Andreessen, software is starting to eat every industry -- everyone from banks, retailers, manufacturers, and healthcare providers to government agencies and not-for-profits. At Interop New York next Thursday, Oct. 2, hear how one digital disruptor -- Modest Inc. CEO Harper Reed, head of the Obama 2012 online get-out-the-vote effort -- shook up the analog world of political campaigning.
When my colleague Chris Murphy wrote a piece for InformationWeek a couple of weeks ago headlined Apple Watch And The Threat To Rolex, some commenters misconstrued it as a cautionary tale for the high-end Swiss watchmaker, when in fact Murphy's thesis is much broader: Every company -- regardless of the quality of its products, the strength of its brand, the depth of its customers' loyalty, or the uniqueness of its value proposition -- must look ahead to how software could fundamentally change its business. It isn't just the backwards taxi cab companies, mom-and-pop shops, and doctor's offices that are vulnerable.
Whether you're the digital hunter or the hunted, all this digital disruption requires a new brand of leadership. As Mike Healey, president of Yeoman Technologies, wrote in a recent InformationWeek feature story based on our digital business research, "Becoming a digital business isn't an 'IT project.' It requires change across the organization, from sales and customer support to purchasing and product development."
Speaking directly to IT pros, Healey wrote, "Your job is to find the digital initiative or project that can shake up the organization. It's also to find the allies in other departments who share the same goals and will help move a project forward -- to have something tangible that can jump-start a broader digital strategy."
We invite you to sharpen your leadership skills and expand your strategic thinking about digital business at our InformationWeek IT Leadership Summit (http://www.interop.com/newyork/scheduler/session/informationweek-it-leadership-summit) this coming Tuesday, Sept. 30, at Interop New York. I'll be there to facilitate a series of workshop-like discussions with Mike Healey and other business technology leaders: Hadley Stern of Fidelity Labs, Dr. Veronica Daly of Atlantic Health System, David Wright of McGraw-Hill Education, Chris Curran of PricewaterhouseCoopers, David Saul of State Street, Josh Oakhurst of Skookum Digital Works, and Jonathan Feldman of the city of Asheville, N.C.
Disrupt your workday and pay us a visit. Register with the code BLSUMMIT for a half-off discount for InformationWeek readers.
In its ninth year, Interop New York (Sept. 29 to Oct. 3) is the premier event for the Northeast IT market. Strongly represented vertical industries include financial services, government, and education. Join more than 5,000 attendees to learn about IT leadership, cloud, collaboration, infrastructure, mobility, risk management and security, and SDN, as well as explore 125 exhibitors' offerings. Register with Discount Code MPIWK to save $200 off Total Access & Conference Passes.
Never Miss a Beat: Get a snapshot of the issues affecting the IT industry straight to your inbox.
You May Also Like
---