3 Underappreciated IT Leadership Skills
3 Underappreciated IT Leadership Skills
What sort of IT leaders do we need for the 21st century? Here's what CIOs of leading companies in Silicon Valley say.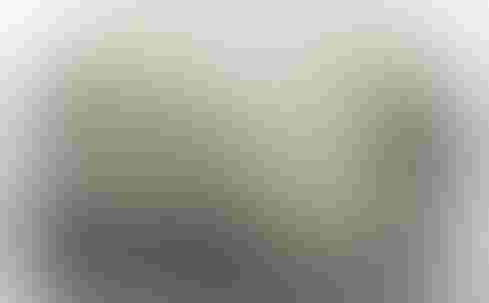 12 Tech Greats: Where Are They Now?
12 Tech Greats: Where Are They Now? (Click image for larger view and slideshow.)
Business today must navigate a world that is more VUCA -- volatile, uncertain, complex, and ambiguous -- than ever before. Against this challenging business backdrop, IT leaders are being asked to transform their organizations from historically being a cost center and order taker to being a real source of competitive advantage and a strategic partner to the business.
IT leaders are being asked to globalize their functions while also increasing the agility and flexibility of a function where investments often have multi-year timelines and payback periods. And all that alongside the relentless drive to reduce costs and demonstrate IT value-for-money.
These business and IT challenges left us with the question: "What sort of IT leaders do we need for the 21st Century?" We posed this question to CIOs of leading companies in Silicon Valley and what we heard was unambiguous around three themes.
[Budgeting for next year? Use these "tricks of the futurist trade" to become a more prodigious prognosticator: Predict The Future (Without Looking Like An Idiot).]
First, CIOs told us that filling the leadership pipeline is one of their primary concerns and a constant challenge. Second, they confirmed that IT leaders are increasingly being called upon to step beyond their role as a support function and become true architects and shapers of business strategy. And third, to step beyond the supporting role, IT leaders need to work more effectively with other business stakeholders and to be seen as peers to the broader business.
So how specifically should IT pros lead in this VUCA world? Our experience of working with IT professionals at the Haas School of Business suggests that the traditional strengths that have made IT professionals successful -- a passion for and understanding of technology, and strong analytical skills typically acquired through a scientific university education -- won't be enough for the future. We see three leadership competencies as increasingly vital:
1. Problem finding, problem solving
For IT to be a strategic partner to the business, IT leaders must be able to proactively define new opportunities, not just work on projects handed to them by business units. Hence the critical importance of what we at Haas call "Problem finding, problem solving" -- a structured problem solving approach anchored in design thinking. Great problem finding, problem solving requires joining the dots within a business -- which IT is uniquely positioned to do given that it interfaces with virtually all activities within a business. However, too often we see IT leaders (and business leaders in general) brilliantly solve the wrong problems, which is a tragedy for all concerned.
2. Be a true peer and sparring partner to the business.
To be both a true peer and a sparring partner to the business, IT leaders need a deep understanding of the business itself, and they need to listen well to business needs. But they also must balance that with a clear external perspective, including a view on customer needs and industry trends. IT leaders must articulate their own ideas and perspective, and do it in ways that resonate across functional boundaries including finance, HR, sales, marketing, and operations. Too often, we see IT leaders communicate in language that is inaccessible to other functions.
3. Move others to action.
Having the "right answer" to the problem is typically only one part of having a real impact. Real impact comes from bringing others along with you in the problem finding, problem solving journey and moving them to action. The ability to nurture and sustain trust-based relationships with others is critical here, as is an adaptable leadership style, a consultative mindset, and the ability to influence without authority.
Building these new leadership competencies for IT professionals won't happen if left only to chance. In our experience, the journey starts with re-examining the competency models companies use to judge IT professionals, deliberately rotating IT professionals in and out of business unit functions to broaden the perspective and skill set of IT leaders, and with targeted training and capability-building initiatives.
In its ninth year, Interop New York (Sept. 29 to Oct. 3) is the premier event for the Northeast IT market. Strongly represented vertical industries include financial services, government, and education. Join more than 5,000 attendees to learn about IT leadership, cloud, collaboration, infrastructure, mobility, risk management and security, and SDN, as well as explore 125 exhibitors' offerings. Register with Discount Code MPIWK to save $200 off Total Access & Conference Passes.
Never Miss a Beat: Get a snapshot of the issues affecting the IT industry straight to your inbox.
You May Also Like
---