4 Big BYOD Trends For 2013
4 Big BYOD Trends For 2013
Interop Las Vegas speaker Michael Finneran and other BYOD experts discuss key trends enterprise IT leaders should watch in 2013.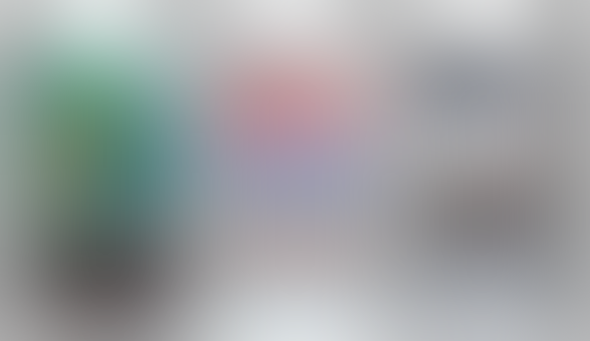 Six Ways The iPhone 5 and iOS 6 Amp Up Social Opportunities(click image for larger view and for slideshow)
Last year, research firm Gartner heralded the bring-your-own-device, or BYOD, phenomenon as the "most radical shift in enterprise client computing since the introduction of the PC." Such headlines often smack of hyperbole but so far, BYOD has lived up to expectations.
From executives who wanted corporate email access on their iPads to employees who lobbied IT to allow Android smartphones in place of BlackBerrys, consumers have driven the trend. But BYOD isn't just about getting what employees getting what they want. It's also about the army of tablets that have entered the enterprise and how those tablets have changed the way employees work.
Marketing teams have begun turning virtually any place that allows phones into impromptu points of sale. Doctors have used faster and more convenient access to medical records via tablets to reduce patient turnaround times. Retailers have found new ways to draw in customers with touchscreen displays. The list could go on.
[ Attend Interop Las Vegas, May 6-10, and attend the most thorough training on Apple Deployment at the NEW Mac & iOS IT Conference. Use Priority Code DIPR02 by March 2 to save up to $500. Register for Interop today! ]
BYOD also has realigned the tech industry's hierarchy, facilitating Apple's entrance into the workplace, encouraging Intel's ultrabook road map and heavily influencing Microsoft's Windows 8 strategy. What should IT admins look for as BYOD continues to evolve? That and other BYOD issues will be explored as part of the mobility track at the upcoming Interop Las Vegas conference.
Here are four trends to keep in mind.
1. BYOD Is No Passing Fad.
"The consumerization trend is alive and well and kicking, and it's not gonna die soon," said Gartner analyst Michael Disabato in an interview. "I don't think it's gonna die at all." Indeed, over half of employees were already using their own devices at work in 2012, and there are a variety of reasons the phenomenon will continue. Employee satisfaction and retention are obvious motivators. Recruiting is a factor, too. Some businesses also will embrace BYOD's ability to uncover innovative uses for mobile devices, a factor Forrester analyst David Johnson singled out during an interview.
Johnson said enterprises will continue "finding new ways to use and deploy these consumer tablets for different use cases." He stated that it's not just an issue of tablets infringing on PC territory; rather, it's that tablets fulfill purposes that simply wouldn't exist if mobile devices weren't involved. "There's a significant market for enterprise adoption of tablets," he said.
2. Data Security Remains A Concern.
As soon as employees began accessing corporate data on mobile devices, the risk of data loss began keeping CTOs up at night. Scores of start-ups and pureplay vendors have subsequently brought mobile device management and mobile application management products to market, and bigger companies, such as Citrix, have started to muscle in on the game. Because BYOD means a single user might access corporate data via several different operating systems, such tools remain an essential part of any IT plan.
In addition to basic management tools, enterprise app stores have become a popular way for IT to maintain control over corporate content. But according to Ty Amell, CEO of mobile development company StackMob, it's still important to examine individual apps. "Once data gets to the device, it's almost too late," he said during an interview. "You want to secure data as close to the source as possible." Some applications access data in ways that IT admins and users are unaware of. Some of this activity is innocuous but because the stakes are so high, Amell said companies should investigate how data is accessed and transmitted by the app itself.
With BYOD and mobility encouraging the use of cloud computing, Amell also said it's important to consider where at-rest data is housed. Some companies will shy away from locally storing corporate data on an employee-owned device, for example. Others might need to comply with regulatory restrictions, such as laws that forbid certain businesses from storing sensitive content in foreign territories.
3. BYOD Is A Recruiting Tool.
Gartner analyst Michael Silver noted last year that college grads had begun using BYOD policies to evaluate job offers. According to Gartner's Disabato, the trend is still in force. "The biggest thing IT needs to worry about is the generational shift," he said. That is, because young employees enter the workforce wired into online culture and their preferred tech platforms, restrictive IT environments are a bigger deterrent than in years past. "If companies aren't ready, they're gonna have trouble hiring replacements as time goes on," he said. StackMob's Amell agreed, remarking that "consumer technology has surpassed enterprise corporate technology" in many ways. As a result, employees have grown accustomed to powerful tools with friendly, intuitive interfaces, not exactly the hallmark of many traditional business tools. Now that BYOD has allowed employees to access their preferred platforms, few of them are willing to go back to a locked down, narrowly defined system.
Although he said he had no quantifiable data, Forrester analyst Johnson agreed that BYOD has become a de facto recruiter. The best and brightest job candidates, he said, "don't want to feel like they live inside a bureaucracy. If everything else is the same -- pay, location -- they'll look for the freedom to be successful."
4. Apple Will Remain BYOD Leader.
iOS is easily the most popular mobile BYOD platform in 2012, said Michael Finneran, dBrn Associates principal, and Interop Las Vegas mobility track speaker. Android has more market share overall, but within the enterprise, Apple wears the crown, Finneran said.
Still, as Finneran pointed out in a January blog post, Apple's recent releases have fallen short of the revolutionary upgrades its customers have come to expect. The post also notes that Cupertino's desktop and mobile operating systems, though not as divisive as the two sides of Windows 8, aren't as harmoniously integrated as they should be. Between rough patches in the platform and a series of incremental upgrades, the stage is set for a new contender to gain ground.
Windows 8 is that contender. Employees were keen on a fully-featured Windows tablet prior to the operating system's launch, but interest fell off once the initial round of Windows 8 devices failed to impress.
"The iPad is the favorite for what it can do: email, web surfing, media consumption. It's fun," Finneran said. Windows 8 options such as the Surface Pro will play a role for "serious work," he said, but such devices will fill only "specialized slices of the market."
According to Forrester's Johnson, newcomers will struggle to make waves because IT departments are already accustomed to managing today's most popular platforms. "What's happened is familiarity," he said. "They feel like they understand iOS and Android from a daily confidence standpoint." He said when Forrester clients discuss Windows 8 options, "they see it as a fairly expensive problem to solve because of all the things you have to do during a PC lifecycle," such as patching and provisioning. With iOS and Android, in contrast, Johnson said, "They're beginning to realize that using these devices in new ways is entirely possible, and that they're easier to manage."
Attend Interop Las Vegas, May 6-10, and attend the most thorough training on Apple Deployment at the NEW Mac & iOS IT Conference. Use Priority Code DIPR02 by March 2 to save up to $500 off the price of Conference Passes. Join us in Las Vegas for access to 125+ workshops and conference classes, 350+ exhibiting companies, and the latest technology. Register for Interop today!
Never Miss a Beat: Get a snapshot of the issues affecting the IT industry straight to your inbox.
You May Also Like
---