4 Tips From a Millennial Leader on Finding Great Talent
4 Tips From a Millennial Leader on Finding Great Talent
Hiring great employees means looking beyond the resume into how they solve problems and address goals, as this millennial executive at Workday explains.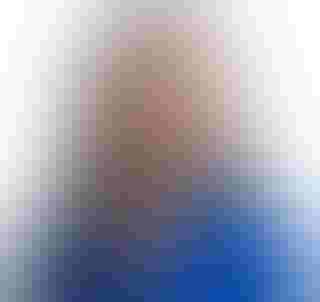 As a millennial leader heading a team of product managers at Workday, an enterprise software company, hiring is one of the most important jobs I have.
My team is unique because we are responsible for everything but have control over nothing. We depend on engineers and other teams to help us fulfill customer requests, yet those teams don't ultimately report to us. Success relies on communication, influence, credibility, and other people buying into what we say.
Strong work relationships are critical to building those capabilities, and because of that, I look for very specific qualities when hiring. Here is my roadmap that I use when interviewing candidates, to increase the probability of finding the right candidate for the right job. Specifically, I ask questions that reveal whether candidates:
1. Want to be accountable. Strong employees don't care where their job starts and ends. Instead, they have a clear goal, find the gaps preventing them from reaching it, and do whatever it takes to get their product out the door. They are personally invested in the success of the organization and the team. They don't want, or wait for, someone to ask them to take action. They just do it. Also, they are willing to challenge the status quo and stand up for the right decision, even if it means a difficult change. To assess the accountability level of a candidate, I ask them to describe an instance when they took accountability for a product or project. Going deeper, I ask about obstacles, solutions, their part in the process, and the outcome.
2. Possess intellectual agility. The speed of change in today's business world and product cycles is intense. Entire industries can be reset by an upstart with a great idea. Groundbreaking products can be quickly unseated by innovation. Companies have to stay ahead. That means employees need to be able to quickly learn new topics, gain context, and easily switch direction. To vet this capability, I ask candidates for examples of when they had to zig vs. zag, or learn something new. Curious employees will always grow and adapt, and while curiosity may not be a learnable skill, it's a foundational attribute for a good hire.
3. Can resolve conflict. Conflict is a natural occurrence in the workplace, and how one deals with it can make the difference between a successful team and a dysfunctional one. Unresolved conflict cuts into productivity and can impact top performers. Being able to resolve conflicting situations is key. Almost nothing is black and white, instead almost everything contains shades of gray. Ask candidates to describe past experiences where they needed to resolve a conflict. How creative were they? What role did they play in the resolution? What results did they achieve? What were their relationships like with the players after the conflict? This will reveal whether they have conflict management skills.
4. Can answer "why?" Ask "why" as a follow up to just about any answer you get.Why was that an obstacle? Why did you like that solution? Why did you spend so much time on that?  "Why?" is an open-ended question that can't often be answered with a simple yes or no, and it helps me be more persistent in getting to the bottom of something. Asking "why" also enables me to better assess how thoughtful candidates are, how mindful they are about decisions and implications, and whether they're reasoning through their decisions. Any resume can dress up dumb luck. A resume, however, cannot answer probing, off-the-cuff questions, and "why" is an easy way to keep the conversation flowing.
"Why" is also the icing on the cake question. If you determine that someone is a strong owner of their work, a quick learner, and good at resolving conflict, how they answer the "why" questions may well reveal whether they're also good people managers and strategic thinkers. So, keep asking "why" and keep listening.
Erin Yang is vice president of technology product management at Workday and is responsible for leading Workday's technology platform product management team and roadmap. Prior to joining Workday in 2011 as its first technology product manager of collaboration, Erin was an analytics engineer at Circle of Moms, where she oversaw user engagement. Previously, she was a consultant at Accenture Technology Labs, where she focused on enterprise collaboration and rich Internet applications. Erin holds a master's degree in electrical engineering, as well as a bachelor's degree from Stanford University.
Never Miss a Beat: Get a snapshot of the issues affecting the IT industry straight to your inbox.
You May Also Like
---