5 Critical IT Roles for Rapid Digital Transformation
5 Critical IT Roles for Rapid Digital Transformation
As some organizations look to transform faster than anticipated, putting critical tech roles in place will be the key to a smooth, successful journey.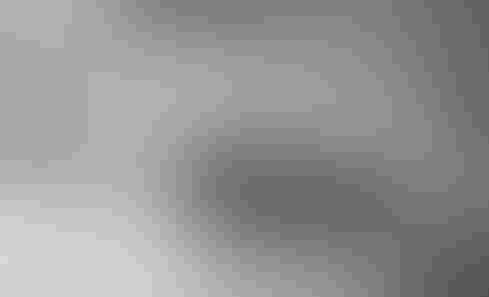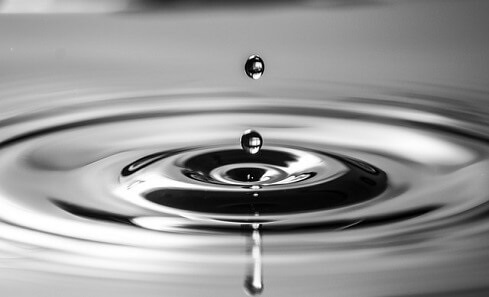 We're still seeing the ripple effects of the first wave of the coronavirus outbreak earlier this year. It's still disrupting the way we work, learn, communicate, make purchases and more. We're relying more heavily on technology than ever before.
Prior to the pandemic, many businesses were already putting digital transformation in motion -- a process that can take years to complete. Traditionally, digital transformation occurs in stages, but COVID-19 forced some businesses to completely digitalize nearly overnight. 
As social distancing and stay-at-home mandates swept across the globe, businesses in all industries transitioned from standard operations like face-to-face communication or cash payments to technology-driven Zoom meetings or digital transactions. The only way to succeed in the current landscape is to digitize your business -- just not how you planned to six months ago. 
If there's anything the current situation has taught us, it's that the digital transformation journey is constantly changing, requiring businesses to adapt their process. Even in a technology-centric world, humans will always be an essential part of a company's success. Here are five critical tech roles organizations need to succeed in a digital environment, especially in the case of an accelerated transformation. 
1. Cloud specialists
The main task for a cloud specialist is to manage the migration of information and services to the chosen cloud provider. However, a cloud specialist's job isn't done when the company's information and services have been migrated to the cloud. This role is critical for continued operation in a digital landscape. Not only do they need to control the initial transfer, but they must be there to troubleshoot any issues that arise as a company continues to operate in a cloud infrastructure. You can't expect every team member to be a natural at navigating the cloud environment.
For those organizations that had to transform rapidly due to COVID-19, cloud specialists can make or break business operations. A faster transformation leaves more room for errors to occur. Cloud specialists help resolve any issues so the team can migrate successfully and operate efficiently.
2. System integrators
System integrators are available to customize the employee experience by providing the best combination of hardware, software, networking and storage products. Digital transformation is not a one-size-fits-all process. By offering assistance, system integrators create a highly specialized solution that meets the organization's specific needs and key business goals.
To avoid more expensive implementations that often require original programming or manufacturing unique components, businesses can rely on a systems integrator to help them successfully combine preconfigured parts and off-the-shelf software at a fraction of the price. When it comes to rapid transformation, this is a huge benefit. The digital transformation process is not only time-consuming but also comes with a large price tag, with companies spending more than $2 trillion. Organizations required to take quick action can use a system integrator to cut their transformation costs. 
3. InfoSec leaders
Information security leaders are the individuals who protect the information and activity of an organization. These professionals lead the charge in establishing the appropriate security standards and implementing the best policies and procedures needed to prevent security breaches and confiscated data. As more information and activity happens within the cloud infrastructure during a transformation, security has to be a top priority.
Given the current situation, the rise of online activity has led to an increase in cyber-attacks. With digital transformation, businesses need assurance that their technologies are adequately protected. An InfoSec leader will help quarterback the security game plan as well as monitor for abnormal activity and handle the recovery should any issues arise.
4. Data analysts
Since data analysts are there to retrieve, gather and analyze data, they hold an important role in the digital transformation journey. Technology opens the doors to a world of data that must be uncovered and understood to deliver any real value. The insights data analysts can provide allow organizations to take a data-driven approach to the decision-making process.
Since there is a lot of uncertainty in the current business climate, data analysts are a huge asset. They are key to spotting important patterns and addressing anything that impacts the business. By comparing data on a quarterly, monthly or even weekly basis, data analysts can identify trends and make recommendations to improve operations and help the company reach its goals.
5. UX designers
User experience (UX) designers aim to assess and improve the software leveraged by an organization's end-users. In taking on the task to deliver better accessibility, usability and interaction, UX designers help the business provide users, whether that is customers or team members, with the best experience. As more activity happens through technology, UX designers have become an increasingly important role.
Right now, a company's online experience is its only experience. Throughout a digital transformation, UX designers ensure the user experience remains top-notch at all times. These professionals help your organization keep the users' needs at the center of all digital transformation efforts.  
The business landscape looks vastly different than it did just six months ago. COVID-19 has touched every part of business operations, including the traditional digital transformation process. As some organizations look to transform faster than anticipated, ensuring critical tech roles are in place will be the key to a smooth, successful journey.  


David Karandish is Founder & CEO of Capacity -- an enterprise artificial intelligence SaaS company headquartered in St. Louis, Missouri. Capacity's secure, AI-native support automation platform helps teams do their best work. Prior to starting Capacity, David was the CEO of Answers Corp. He and his business partner Chris Sims started the parent company of Answers in 2006 and sold it to a private equity firm in 2014 for north of $900m.
Never Miss a Beat: Get a snapshot of the issues affecting the IT industry straight to your inbox.
You May Also Like
---