5 Job Interview Tips Via Alice In Wonderland
5 Job Interview Tips Via Alice In Wonderland
Curiouser and curiouser! Use these techniques during your next interview to win that IT or security job offer.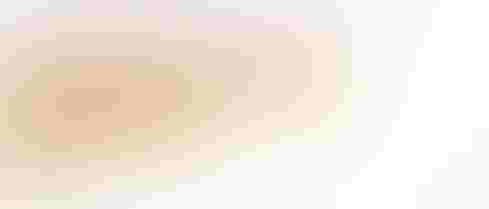 Among the 621 IT security pros responding to the 2014 InformationWeek Salary Survey, about one-third of staffers and managers have had three or more gigs since 2004.
Even though Alice couldn't resist the bottle labeled "DRINK ME," her story does offer some tips to help security experts and other IT pros nail interviews. Before you sit down with a prospective employer, spin these quotes into your strategy to win a job offer.
1. "No wise fish would go anywhere without a porpoise."
If given a choice, pick a morning interview time as early in the week as possible. It's best to be the first interview, first thing in the morning, so you can make an impression before the interviewer's world implodes and you fight to be heard above a buzzing cellphone. This strategy also allows you to set the bar for all candidates to follow. If you cannot be the first interview, try to be the last. In any case, aim to set the standard high.
2. "Birds of a feather flock together."
Remember that you are just like the people on the other side of the table. You know what they know. You do what they do. You might even know who they know. Do your LinkedIn homework (play the Kevin Bacon game). Check Facebook. Figure out what connections you have in common. Google the people you're going to meet. Are you members of any of the same groups? Did you attend the same college? Do they live in a nearby town? Do they love cats, Cheshire or otherwise?
Above all, check Twitter for information about the company and the job. "Do your research" seems basic, but I see way too many people skip this step. Look for hashtags that concern the company. Search for the people you found from LinkedIn, and see if they have tweets. If so, read them to get a feel for their backgrounds, likes, dislikes, and opinions. Then plan how to use this information to lead questions in the direction that's of most interest to them and away from areas that might reveal weaknesses or cause conflict.
3. "It's always tea-time."
When you arrive, if someone asks if you would like a cup of coffee, water, or tea, say yes. What if you're not thirsty or don't like coffee, tea, or water? Say yes anyway, especially if the interviewer imbibes. Sharing a drink, or just having a cup in front of you, makes the interview more relaxed -- like grabbing a cup of Joe with your mates. Plus, getting tongue tied from dry mouth is always a danger. Remember Marco Rubio?
4. "Curiouser and curiouser!"
Know what everyone's favorite topic is? Themselves. Be inquisitive. Open the conversation by asking the interviewers to tell you about the job, and use that time to strategize on how to take control of the interview. When they finish speaking, don't start talking about yourself. Ask informed questions about their backgrounds. Get them to open up a little.
Avoid the "You're thinking about something, and it makes you forget to talk" trap. Make it a discussion, rather than essentially reading your resume or, worse, answering the interviewer's questions as if you were on the witness stand. Take notes while the interviewers are speaking. Pay attention to what they need someone to do -- not what they need someone to have. Address how you can help, and point to experience in your resume to support your statements when it's your turn to speak. Remember that it's impossible to put everything you know in a resume. If something relevant to the discussion is missing, let them know it's missing and elaborate.
5. "Alice: How long is forever? White Rabbit: Sometimes, just one second."
Relax. Security pros are in high demand, and they're mobile. A sneak peek at the 2014 InformationWeek Salary Survey data (see chart above) shows 42% of security staffers have had three or more jobs in the past 10 years. If you get stumped, sacked, or sick, it won't matter in the long run. You had nothing to lose going in, and you'll leave the exact same way. It might hurt to bomb, but the pain lasts only as long as you let it last. Learn from your mistakes, and apply those lessons in your next interview. There will be another.
Finally, I want to leave you with this advice: "If you don't know where you want to get to, then any road will take you there." Having a plan for where you want to end up is the biggest part of arriving.
You can keep only three security products. Which ones stay? Tell us in InformationWeek's 2014 Strategic Security Survey and enter to win a 64 GB iPad or a one-on-one consultation with the report author, Michael A. Davis.
Never Miss a Beat: Get a snapshot of the issues affecting the IT industry straight to your inbox.
You May Also Like
---