5 Ways a CIO Can Assess the IT Landscape in a New Role
5 Ways a CIO Can Assess the IT Landscape in a New Role
Once settled into a new workspace and role, IT leaders can begin to assess how their new department works (and doesn't) in five key areas.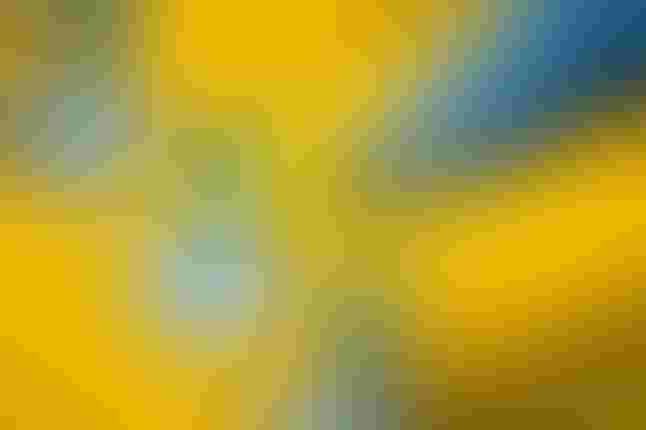 Michael Burrell via Alamy Stock
For new CIOs entering an IT department, their first instinct may be to expect the worst. Many arrive at organizations that have complicated histories or thinly veiled chaos and uneasiness. This status quo of inner turmoil puts a lot of upfront pressure on new CIOs.
They often face a maze of challenges: employees who are loyal to their old leader, messy budgets, looming technical debt, systems held together with duct tape, and dysfunctional teams. But while joining a department can be overwhelming, these challenges also mean that a new CIO (or CTO) can have a huge and lasting impact on the organization they serve.
New leaders have the potential to reform both how an organization functions and how it plans for the future. They can begin or accelerate the implementation of technologies to support digital transformation and guide the direction of that transformation.
A new CIO can also reform the company's spending on IT-related projects and normal operating expenses. By helping the team make more effective use of IT spending, projects can grow, innovation can level up, and if the whole company can become more cost-efficient, it can see a rise in profits and a more sustainable financial position.
New IT leaders can come into an existing and potentially turbulent organization and involve themselves in larger business strategy, too. They can aid the whole company in integrating IT systems and processes into the overall workings of the business, ultimately helping the business execute its strategy.
How Should New CIOs Perform an IT Department Assessment?
Once they've learned the basics of their new workspace and settled into their role, a joining CIO can begin to assess the different aspects of how their new department works (and doesn't work). Here are five key areas to begin that initial assessment:
1. Get a sense of the team
The new CIO's first priority should be to assess IT talent. This includes assessing employee engagement, retention statistics, unfilled positions, and pay rates. Is this team working together cohesively? Do people trust one another? Are existing tools for collaboration and communication functioning as they should? If not, the new leader can implement methods of team building and bonding to fix these potentially harmful issues.
2. Assess the state of current projects
A new leader should perform a careful and unbiased assessment of current projects, including the status, velocity, and risks of each. Review the trend of project success and project governance. Are the projects aligned with the business objectives? Are projects being delivered in a timely way? Understanding each facet of the active projects in the organization will help the leader initiate their change management strategies and lead transformation with transparency and understanding.
3. Explore key performance indicators for the IT department
Part of assessing a department's current projects includes evaluating the benchmarks you're using to set goals and mark progress. What does success mean for your business, and how are you measuring this success? How is each team within IT measured? Should you benchmark your IT department with other companies based on industry or other similar characteristics? An assessment of key performance indicators will then lead to a more efficient way of setting benchmarks and aligning goals that are more realistic and business aligned. The team will then know what activities and objectives to start marching toward.
4. Review budgets and debts
An arriving CIO will need to understand the financial environment, including any budgets in play or planned and any technical debt impacting how the team operates. From here, the new leader should be able to spot any pockets of inefficient spending and form a plan. Having a balanced budget is a common dilemma for most CIOs in today's environment. As such, a CIO must take the time to plan a realistic budget that will accelerate critical projects while decreasing technical debt.
5. Encourage feedback loops
Feedback loops are a great way to make sure IT is truly partnering with the business they support. An IT leader can build feedback mechanisms at many levels -- including end users, SMEs, executives, and external stakeholders such as customers, vendors, and shareholders -- to discover and show how technology is (or isn't) helping the business succeed.
New CIOs may walk into the new workplace and be met with chaos. A thorough, detailed assessment of the organization is critical, irrespective of the level of chaos. Each of these assessment areas help them craft a plan for the future state of IT. This plan will allow these leaders to drive digital transformation with a holistic view of the whole business and create effective strategies for future success.
Never Miss a Beat: Get a snapshot of the issues affecting the IT industry straight to your inbox.
You May Also Like
---