5G Roadmap, Bumps And All, Detailed At MWC
5G Roadmap, Bumps And All, Detailed At MWC
Government institutions and companies are all working to make 5G technologies a reality. However, at MWC, no one really has a good definition of what 5G is.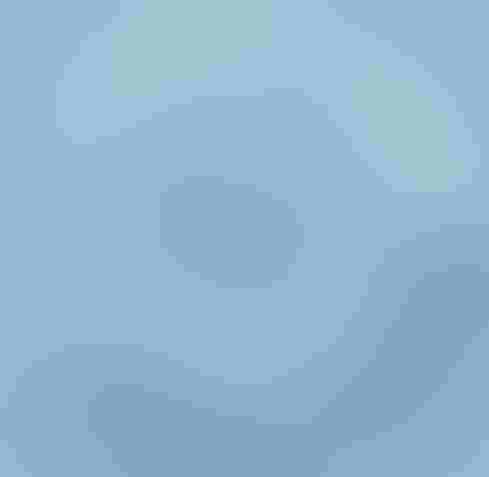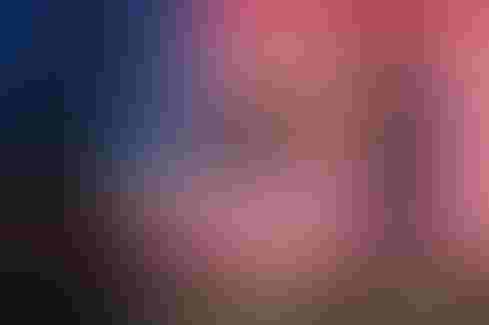 Net Neutrality: 4 Legal Challenges To Consider
Net Neutrality: 4 Legal Challenges To Consider (Click image for larger view and slideshow.)
BARCELONA – The theme of this year's Mobile World Congress is "The Edge of Innovation," and there is no future technology that embodies that phrase better than 5G.
However, a full day of discussion here shows that 5G is a term used in common currency, despite being far from a reality.
Many of the leading industry leaders and experts agreed during several discussions on Tuesday, March 3, that no one can clearly define what 5G will be, when the technology will be available, and who is going to lead the world to the next wireless standard.
Fortunately, most of the big players already investing and researching the next generation of wireless technology agree on a few key points:
5G will be much faster, offering connection speeds up to 10Gbps.

Latency will be reduced to 1ms, 500 times faster than current LTE technologies.

5G has to be green and offer a sustainable infrastructure embedded into its DNA.

5G has to be flexible, which will enable different wireless technologies to coexist and share resources.

It needs to be secure, offering seamless and uninterrupted connectivity.
On this morning's 5G keynote, Dr. Chang-Gyu Hwang, chairman and CEO of South Korea's KT Corporation, showed a video of the future of connectivity only possible with 5G technologies. The video showed a self-driving car equipped with hologram 3D calling, on-the-fly seamless language translations with three participants, and the possibility to conduct all your business on the way to the office.
Hwang said that South Korea, the most connected country of the world, will be able to show "some 5G services," working on commercial networks, for the 2018 XXIII Olympic Winter Games in Pyeongchang.
Other industry leaders such as NTT DOCOMO's CTO Kaoru Kato and Ericsson's CTO Ulf Ewaldsson were a bit more conservative. They believe the first commercial networks will arrive by 2020, and it will take up to 2030 to see a major deployment of the technology.
What all players agree on is that the standardization and development of 5G technologies is so significant that no industry player, nor any region or government, can undertake the role of leading the road to 5G.
Instead, 5G should be the biggest collaborative effort of the first half of this century.
"HD video or teleworking will be commonplace and available anywhere, regardless of if the user is in a dense area like a stadium or a city centre, or in a village or in a high speed train or an airplane," according to the European Commission 5G Vision whitepaper released Tuesday.
Not only will new wireless technologies be needed, but very-high speed connectivity has to be deployed. This is the connectivity that only fiber and new high-frequency spectrum can deliver. In order to serve some remote areas, new low-orbit satellite technologies are being tested to serve as high-altitude repeaters.
[Read about Net Neutrality for mobile apps.]
New network optimization systems and software-defined infrastructure will serve to manage and deliver 5G services. It is expected that 5G services will require very wide contiguous carrier bandwidths -- from hundreds of MHz up to several GHz – with very high, overall system capacity.
In order support the requirements for wide contiguous bandwidths, carrier frequencies will be needed in excess of 6GHz.

But what is exactly 5G?
I like the words of the US Federal Communications Commission Chairman Tom Wheeler, who said Tuesday evening: "It is like going to the Picasso museum here in Barcelona and looking at a picture, I'll see something different that you see."
What is clear is that wireless is the connectivity of the 21st century, and we'll need 5G and other future technologies to provide the services people demand today and tomorrow.
Attend Interop Las Vegas, the leading independent technology conference and expo series designed to inspire, inform, and connect the world's IT community. In 2015, look for all new programs, networking opportunities, and classes that will help you set your organization's IT action plan. It happens April 27 to May 1. Register with Discount Code MPOIWK for $200 off Total Access & Conference Passes.
Never Miss a Beat: Get a snapshot of the issues affecting the IT industry straight to your inbox.
You May Also Like
---