5G: The Next Retail Disrupter is on the Horizon
5G: The Next Retail Disrupter is on the Horizon
5G won't just be an improvement over 4G. It will be an entirely new form of connectivity. But will retailers be ready?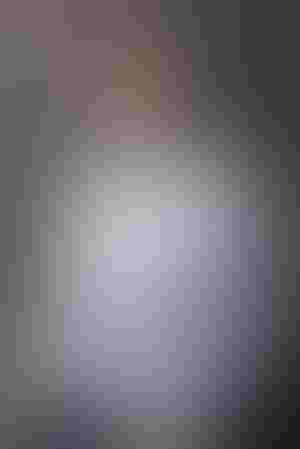 Year after year, the number of mobile shoppers in the US has substantially increased. In 2014, 67 million Americans had made a purchase on their smartphones. In 2018, that number increased to well over 100 million. Mobile has been a massive retail disrupter; ever since the rise of smartphones, brands have been scrambling to keep up with consumer demand for consistent, convenient experiences across all the platforms on which they shop.
All of that growth occurred via 4G LTE, the fastest mobile data connection that's currently available for data-enabled devices. Now imagine how much the retail marketing landscape would change if data connections were 10 times faster than LTE -- and faster, even, than most wired internet connections. For context, that type of speed would allow users to download an entire two-hour movie in only 3.6 seconds.
It may sound like the stuff of a science fiction novel, but that's the reality of 5G, and that reality is going to be available nationwide in just a couple of years. That type of breakneck speed is bound to mean more connected devices, new means of interacting with customers, and ultimately, new ways to collect data. But with a greater influx of data and myriad opportunities to make connections with consumers, are retailers ready for the next great retail disruptor?
A new form of connectivity
Right now, retailers and marketers don't have a playbook for 5G. Instead of an incremental improvement over 4G LTE, 5G is essentially an entirely new way of thinking about connectivity. Because 5G will enable an enhanced mobile broadband, connectivity will come at a lower cost and require less energy usage while offering wider coverage to a higher density of devices than we've ever seen.
While 4G LTE offers peak download speeds of 300 megabytes per second with 100 milliseconds of latency, 5G promises to reach speeds of 10 gigabytes per second with only 10 milliseconds of downtime. Those speeds promise to usher in a new era of smart cities, smart homes, and, of course, smart retail.
The Internet of Things has been trending for a few years now, but 5G will almost certainly take IoT from flashy trend to household name. As 5G reduces lag times to virtually zero, 20 billion IoT devices are predicted to be in circulation by 2020. Some of those devices may even include smart mirrors or smart textiles that allow customers to mimic the experience of trying on clothing in-store, digitally.
What 5G means for retail
Over the past decade, marketers have demonstrated their ability to react, innovate, and adapt to new technology, and 5G will almost certainly be their greatest and most rewarding challenge to date. With increased speed comes the opportunity for improved customer experiences: 5G may open the door for endlessly customizable merchandise, drone delivery, virtual reality dressing rooms, and augmented reality experiences at home or in-store.
5G can also make personalization more seamless for retailers and customers alike. Using facial recognition technology, IoT devices can alert in-store sales clerks that a customer is a VIP, or help to provide recommendations based on their recorded preferences. That same customer could then exit the store without reaching for their wallet because their payment information is on file in the system.
Of course, more digital interactions with consumers mean far more customer data for retailers to collect and leverage. If they don't have a customer analytics infrastructure in place now, that will make it even more difficult to keep up in the near future. A centralized system and customer intelligence technology will equip retailers to respond to customers faster, and with more targeted and personalized messages.
The landscape of customer data is going to change, and it's going to change soon. The advent of 5G is going to be a make-or-break moment for retailers, and those that can effectively leverage the data at their disposal only stand to gain.
Corey Pierson is Co-Founder and CEO of Custora, a leader of advanced customer analytics for retail. Prior to Custora, Corey worked at IDEO and was Co-Founder of foodtrux.com. Corey received his BSE in Computer Science Engineering from the University of Pennsylvania and his MBA from the Wharton School at the University of Pennsylvania.
Never Miss a Beat: Get a snapshot of the issues affecting the IT industry straight to your inbox.
You May Also Like
---