6 Solutions to Digitalization Headaches
6 Solutions to Digitalization Headaches
Don't jump into a digitalization initiative without a solid plan. Make sure it has management buy-in and defined responsibilities.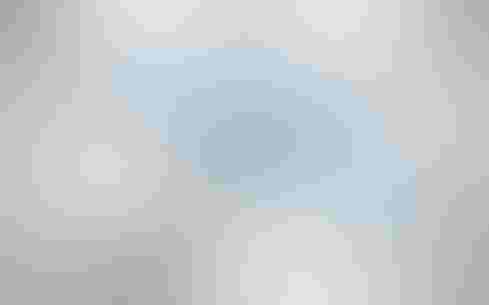 Digitally transforming a company or certain processes equips many entities to make gains that improve competitiveness and their ability to meet company goals. However, the road to digitalization can get bumpy.
Thinking ahead and considering these six solutions could help companies overcome common obstacles.
Align the digitalization effort with the corporate strategy
At many companies, some team members, such as those working in the IT department, realize that it's past time for those organizations to become more digitized. However, if they encounter friction from company leadership when bringing those concerns to light, it'll be much harder to make progress. One common pitfall is that company leaders don't see how digitalization fits in with the overall corporate strategy. However, research published in 2018 by McKinsey & Company found that 55% of companies that are leading in their digital strategies made sure the actions taken supported the corporate strategy.
So, people aiming to help their companies digitally transform should always assert how and why it's in line with the corporate strategy. Moreover, they should specifically mention how the benefits of digitalization connect to organizational goals.
Create and maintain a digital-friendly corporate culture
Of course, it's crucial to get members of company leadership in agreement with the need to go digital, but the transition cannot stop there. More specifically, a successful digital strategy requires looking carefully at the current company culture and determining whether attitudes within it could create barriers to digitalization.
Next, companies should strive to cultivate the characteristics of a digital-friendly culture. That may mean giving employees more tools that allow collaboration with team members from wherever they are, or offering courses or training workshops that help them move into the digital age. There is no single way to change a company's culture so that it suits a digital transformation, but it's worth taking the time to identify aspects of it that could stand in the way of digitalization.
Use a modern PDF solution
One crucial aspect of company digitalization involves improving how people within the company use files. It may seem like a relatively small detail, but some file formats make it easier than usual to move toward a paperless goal. PDF is an extremely popular format that people at most companies interact with daily.
However, as Reena Cruz, Brand Manager for PDF solutions company Investintech.com Inc., notes, "The very nature of the PDF file format presents a huge hurdle for businesses trying to digitize workflows. The format was primarily developed to preserve digital content and ensure that electronic documents can be universally shared and accessed on any platform."
She continues "You're limited to what you can do, which is good for the sender as it prevents unwanted tampering, but is not necessarily good for the intended recipient who needs to work with the content." One of the main features of many PDF solutions on the market today is that they convert PDFs to other formats. For example, people could change a PDF pricelist to an Excel document, thereby making it substantially easier to edit.
"However, modern PDF solutions can help professionals with tasks that go beyond just data conversions. They let users edit PDF content, split and merge PDFs, digitally sign PDF contracts and fill in interactive PDF forms, encrypt and password-protect sensitive documents, and much more." Cruz explains.
This example shows why it's necessary to look not only at the tasks a company wants to digitize but the processes for accomplishing the associated work. If the accounting team finds that working with locked-down content is a hindrance, a PDF tool could be an excellent thing to purchase for those employees. It's smart to get feedback about obstacles workers face and take it into account when looking at different options, too.
Thoroughly research the reliability of digital tools
Many managers hope — and assume — that digitalization will improve their companies. But, that may not be true if the digital tools they select don't perform as expected and go through too many periods of downtime. According to the Riverbed Digital Performance Survey 2018, 80% of the companies polled said their digital services or applications fail a few times a month or more.
Teams in China, the U.S. and Germany saw the highest impact of those failures on company performance. Moreover, 67% of respondents believe that tech issues with digital products should get fixed within an hour.
Companies should first study the digital tools on their shortlists to see what those offerings promise and whether the advertised advantages fit with what the enterprises need. Then, they should look at the tool documentation materials more closely and see what the process is for resolving issues when required. For example, does the digital application provider have 24/7 tech support? Does it list statistics on its website about resolved issues and uptime guarantees?
Knowing those things in advance can help companies minimize outages related to the digital products they use. It's also smart to have backup plans in place so that if outages happen, businesses can keep operating.
Establish responsible parties to execute the plan
A 2018 World Economic Forum study found that although many companies experience returns on their investments after moving forward with digital enhancements, some of them do things that set them apart from other enterprises that are also making digitalization moves. Then, it's possible for those leading companies to see above-average returns on investments.
One of the things called out in the report is the need to have guiding principles that steer the execution of the digitalization plan. One recommendation is to make dedicated parties responsible for carrying out particular segments or goals of the digitalization plan. For example, if one of a company's aims is to move toward a paperless process, a representative might task one employee with finding out which tools are most appropriate.
Set an adequate digitalization budget
Companies may be at the point where they know they want to pursue digitalization but are not sure how much it costs to do that. In other cases, enterprises are too modest when setting budgets for digitalization. They may have high hopes for success that are impossible to achieve based on the money allocated.
The funding required is often substantial. For example, the Lloyds Banking Group made a digitalization plan costing the equivalent of $4.2 billion. But, the budget will vary depending on a company's industry and what they want to do. Company leaders should not skimp on a digitalization budget and must make realistic calculations about the expenses associated with their aspirations.
Some digitalization plans have high upfront costs but help a company become substantially more efficient and able to cater to customer needs over the long-term. Then, the expenses prove worthwhile.
This list shows that although digitalization difficulties may crop up at companies, IT leaders and other senior management members can handle them with targeted strategies to get past some of the most common issues.
Never Miss a Beat: Get a snapshot of the issues affecting the IT industry straight to your inbox.
You May Also Like
---