7 Gift Ideas For Larry Ellison's 70th Birthday
7 Gift Ideas For Larry Ellison's 70th Birthday
Larry Ellison recently turned 70, and you've no doubt been scratching your head over what to get for the man who could buy anything -- along with the country it came from. Here are a few suggestions.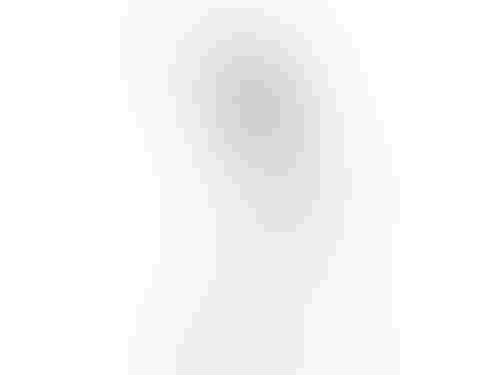 tiny holdings including MTV Networks, BET, and the film studio Paramount Pictures. Sumner may be worth only a paltry $6.2 billion, but Ellison admires his stick-to-it ways as a corporate leader. If he follows Redstone's example, Ellison will still be chairman of Oracle in 2035. Yikes!
Oracle licensing Magic 8 ball
Ellison still meets with big customers from time to time, so what better way to break the tension of final negotiations that to whip out the Magic 8 Ball, Software Licensing Edition? Hilarious responses include "Time for an audit," "Oops, that feature's optional," and "How much can you afford to pay?" Maybe we'll even throw in a few copies of the madcap Madlibs, License Contract Edition.
Oracle presidents Russian dolls
Some of Oracle's long-ago corporate history may be starting to get a little hazy, so here's a simple way for Ellison to remember that he was CEO and president of the company until it reported its first loss in 1990. He's the big doll on the outside; they get successively smaller from here. Oracle hired Ray Lane as COO and president to bring some corporate control to the fast-growing company, but he left in 2000 after growing tired of playing second fiddle. In 2003, Ellison hired Morgan Stanley veteran Charles Phillips as co-president to lead the company's increasingly aggressive acquisition strategy. Tabloids were busy in 2010 as both Phillips and Mark Hurd then CEO of HP, resigned from their posts. Ellison quickly snapped up his frequent tennis partner, Hurd, to be Oracle's next co-president. Safra Catz has soldiered on as CFO and the other co-president since 2004.
Personal star
We know this "personal star for the man who has everything" gift idea isn't terribly original, but we think Ellison would approve of using the Staracle.com star naming service. Inspired by Oracle's marketing department, we thought of the name "The Oracle Larry Ellison Commemorative Birthday Star," but then we came up with something even more obvious: Exa Centauri! Hey, why kick a winner?
Disco-era cameo footage
As Ellison fans well know, he had a cameo appearance in Iron Man 2. Robert Downey Jr. even took notes from him on how to play a megalomaniacal technology executive. What fans probably don't know is that Iron Man 2 wasn't Ellison's first star turn: He was actually the dance scene stunt double for John Travolta in the 1977 film Saturday Night Fever. Unfortunately, the beard made it too difficult for special effects artists to impose Travolta's baby face on to Ellison's cavorting body, so he was let go. Later that year, Ellison co-founded the company that would later become Oracle, and the rest is history. But we managed to resurrect the forgotten footage from the archives of Paramount Pictures.

We hope Ellison will like these belated birthday gifts, but if you've come up with something even better, by all means add your ideas in the comments area below.
In its ninth year, Interop New York (Sept. 29 to Oct. 3) is the premier event for the Northeast IT market. Strongly represented vertical industries include financial services, government, and education. Join more than 5,000 attendees to learn about IT leadership, cloud, collaboration, infrastructure, mobility, risk management and security, and SDN, as well as explore 125 exhibitors' offerings. Register with Discount Code MPIWK to save $200 off Total Access & Conference Passes.
Never Miss a Beat: Get a snapshot of the issues affecting the IT industry straight to your inbox.
You May Also Like
---