7 Ways Wearables Will Go To Work
7 Ways Wearables Will Go To Work
Smartwatches, smartglasses, smart ID badges, and activity trackers will all find a home in the enterprise and change the way we do our jobs.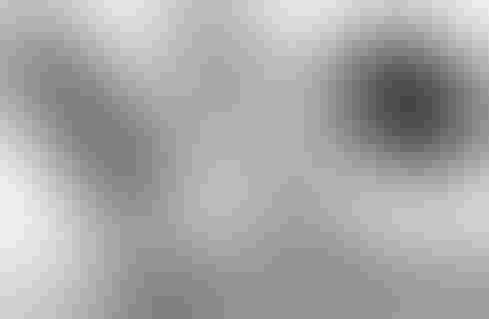 The FitLinxx Pebble activity tracker
3. Field service workers will become more productive.
Head-mounted cameras like Vidcie by Looxcie or cameras embedded into smartglasses solve problems specific to technical field work. Real-time video-based collaboration means that a field worker can solicit and receive coaching from peers via live videoconferencing to help fix the problem without the need for repeat visits to a site. For instance, when a cable technician visits a home to fix a broken Internet line, he's more likely to be able to fix it on the spot rather than making the homeowner schedule a second visit. The cable company enjoys more productive technicians and customers don't have to deal with irksome scheduling.
4. Wearables will revolutionize warehousing and logistics.
Hands-free technologies particularly benefit employees working in warehouses or in logistics positions. Smartglasses allow them to use their hands to lift boxes and packages while gaining access to location data such as where to place the box within a large warehouse, or navigation data for delivering a package.
5. Management will employ wearables to keep tabs on employee collaboration.
Some might find this a bit "Big Brother," but wearables can also be used by corporate management. Sociometric Solutions provides smart ID badges with a twist — they track employees' locations within the office and use the data to determine levels of collaboration with peers. An employee can log into a system to learn that he needs to increase his collaboration to hit benchmarks of other employees in roles similar to his. Management can see only aggregate patterns – looking at the data by role, for example, to see what the average data for a salesperson looks like – but can use information and insights from those patterns to change policies such as introducing more training, reorganizing offices to encourage collaboration, or introducing collaboration technologies into the workplace.
6. Brands will give wearables to their customers.
Disney offers MagicBand wearables to its resort guests. The wrist devices authenticate visitors for entry into rides, hotels, and restaurants — even acting as a payment agent. The result for customers? Shorter lines and wait times, and a wallet-free visit to the park.
7. Employees will bring their own wearable devices to work.
While company-purchased devices will play an important role in many of the scenarios mentioned above, the power of bring your own device (BYOD) hasn't waned. As consumers discover the value of wearables, technology managers can expect to see employees bringing smartwatches, smartglasses, and other wearables into the workplace. The good news? For some of these wearables, existing practices for smartphones and tablets (like the use of mobile device management services) can be adjusted to accommodate new wearable devices.
J.P. Gownder is a VP and Principal Analyst at Forrester Research. Follow him on Twitter: @jgownder and read his blog.
IT is turbocharging BYOD, but mobile security practices lag behind the growing risk. Also in the Mobile Security issue of InformationWeek: These seven factors are shaping the future of identity as we transition to a digital world. (Free registration required.)
Never Miss a Beat: Get a snapshot of the issues affecting the IT industry straight to your inbox.
You May Also Like
---