A Delicate Balancing Act: Business Needs vs IT Priorities
A Delicate Balancing Act: Business Needs vs IT Priorities
IT can't be the "bureau of NO" but has to be a partner with the business units.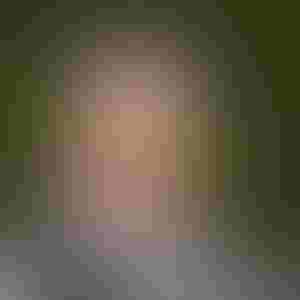 Many CIOs and IT leaders today feel powerless when it comes to managing technology expenditures that come from sources outside of their departmental IT budget. If the sales team decides it wants to invest in training tools to improve reps' onboarding and overall effectiveness, or if finance develops a forecasting application on its own, and there's enough in their respective budgets to foot the costs, the CIO often can't stop them.
But mobile devices and SaaS-based applications eventually need to integrate and exchange data with the company's IT infrastructure, and that's when IT will have to get involved. Adding devices and developing new applications can also put the company's digital assets at risk, and that's a major IT concern.
The key is to strike a balance between business and IT requirements so that business units and IT always work together. Aim to collaborate on the side of the coin—not heads or tails—when it comes to saying "Yes" or "No" to an IT request.
When the CIO can't say no
When the CIO can't approve or deny purchases by his or her organization's business units, it is still possible to control the governance of applications and devices. To find that perfect balance, work closely with the leaders of the business and demonstrate empathy towards the needs of their end users. Always remember: They are your customers.
Then discuss the IT governance issues. If IT tries to handle both what the business units require and the IT implications on its own, the process will fail. End users will always find a way to sneak around you. It's better to form a partnership where both parties are looking for IT solutions that meet the necessary criteria for everyone in the company.
As head of technology for a $500 million-plus organization, I have not tried to limit what business units can do. Instead we proactively seek to partner with them to understand what they are trying to do and communicate the considerations from an IT standpoint. We're looking to enable them to deploy the software and hardware they need while also making sure all the IT issues are accounted for.
We also want to identify redundancies among business units and maintain efficiency by sharing IT resources across business units when practicable. This is a bit tricky in our case, as through acquisitions over the years we have several unique lines of business. This requires us to be nimble from an IT standpoint; we don't want to hold anyone back, but we need to make sure governance is in place for any new technologies that are deployed.
To achieve this goal, we try to continuously improve the services we offer and maintain great relationships with all the business units. We ask that they think of us early, long before adding laptops, printers, and applications. We say "Yes" to addressing business objectives, but also consider the IT implications. That's how we can make decisions together.
Three examples of IT collaborating with business units
Three recent examples come to mind demonstrating how an IT team has collaborated effectively with various business units:
One business unit wanted to add more cloud offerings (hosted and white label) that required a proof-of-concept across multiple technologies. It tested some through their IT team and others through a third party. Next, their team went through the test coordination together and provided feedback. Neither department minded sharing the work because it's not about who knows more, but rather who doesn't know what they need to know.
Another business unit proposed doubling the spend on specially designed laptops for approximately 50-plus end-users because they felt the higher-cost devices would be more effective for business users and improve the business return. That department met with the IT team to discuss their needs, and to get each team member onto the same page and to ensure that the right assets were implemented. By helping this group choose a third alternative, the IT team proactively avoided a case where the laptops would not have worked after being given to employees.
An HR team acquired new recruitment software via an acquisition without direct involvement from its IT team. When the software was not working optimally, HR contacted IT to help provide support, build workflows, and maintain the software. IT also took over the licensing and vendor relationship. Now when they require new software or hardware, they first consult with IT.
These are just a few of the many examples an IT team can encounter on a regular basis. By communicating with the business unit leaders, they know IT is here to first help them solve their problems and then ensure any technologies they choose will perform as expected and work well in our environment.
Adopt an enablement philosophy
Clearly, enablement can be a truly effective IT philosophy. IT always wants to be part of any technology initiative, but conflicts might prevent an IT team from getting to a situation quickly enough. In that case, forward-thinking IT teams should strive to have their business units feel empowered and be able to proceed. IT should be the bureau of YES, not the bureau of NO. IT doesn't need veto power, but does need to be able to resolve conflicts and then come to an agreement on governance, security, end-user support, training and roles-based requirements.
By discussing things up front with your business unit leaders, you too can avoid IT issues while enabling end users to do their jobs better and making sure your digital infrastructure remains secure and performs optimally. You can serve the role of performing checks and balances to determine if technology purchases are right for the business and play a more strategic role in daily operations.
Scott Moody is vice president, IT, for Carousel Industries.
Never Miss a Beat: Get a snapshot of the issues affecting the IT industry straight to your inbox.
You May Also Like
---