Accenture: Seek Business Value in Digital Transformation
Accenture: Seek Business Value in Digital Transformation
Mike Sutcliff says Accenture Digital helps companies transition from legacy to digital operations to resist disruption, find new customers.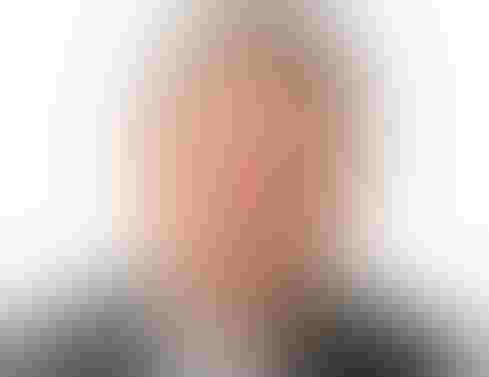 Source: Accenture Digital
There isn't a single approach or new technology that will move your company into the digital age and make it immune to disruption. Rather, it's an ongoing process of identifying how you can enhance the customer experience and, in addition, find new ways to add business value to your list of goods and services.
That's a summary from the comments of Mike Sutcliff, Accenture Digital's group chief executive. In an interview with InformationWeek, Sutcliff commented on what he's seen the members of the Fortune 1,000 do to make the transition into the digital economy and resist the threat of disruption.
But if you're still looking for clues as to what technologies might be most relevant, he noted that containers are likely to be a huge element of future IT architecture. Hybrid cloud projects have an ability to generate the savings that will help the next phase of the transition. Relational database as a service in the cloud can yield big savings over proprietary systems.
"What we have seen is companies focus on the question of how they can create a better experience or better value proposition for the customer," said Sutcliff in the interview. Companies need to think of their customers as digital creatures, on the Internet daily and constantly seeking information over their smart phones and mobile devices. If companies can find ways to put more information that enhances their products into the hands of customers, chances are they will know what to do with it.
Not everyone thinks database as a service is a solution without its own problems. See Old Database Problems in a New Guise: As a Service.
Some industry segments, such as health care, education, government services and practitioners of major capital asset management, such as GE, understand the issue well and have already pushed their industries a long ways down the road to digitization. But others are still in the early stages with much work remaining to be done.
Companies can produce digital applications that allow customers to interact more effectively with them. They can work through a digital channel, where transactions can occur and be safely captured. And they can tap into third party marketplaces and use them, such as the one pioneered by eBay.
These things can also be used "to create a fundamentally different business model," like GE's, where it no longer sells just the jet engine but a guaranteed outcome in the use of the jet engine over its lifetime, he said.
Business has been changed by the availability of cheap compute, storage and network bandwidth in ways that remain unpredictable. "It's the combinational effect of these technologies" that defines the new, digital age and its possibilities. New tools can be used to create a fundamentally better customer experience.
"Lots of companies are shifting from selling a product to selling an outcome," he noted.
Sutcliff didn't itemize which new tools but artificial intelligence, machine learning, cognitive computing and an array of network sensors distributed across the lifecycle of the product line might be listed among them. He did mention GE's Predix as an IoT analytical platform that could save customers the task of building their own.
Another area where companies innovate is realizing they don't need to do everything themselves. They can align with partners to accomplish more than they could in the past, sharing the benefits. A city can put sensors on its police cars and buses to collect data on where the potholes in the streets are, saving the department of public works the task of canvasing the city. Accenture is working with the City of London to put sensors on major pumps, valves and pipes to provide feedback on flows and where new leaks may be occurring. Accenture also has a water system project underway in Atlanta.
"I think we need to do it in every major city," Sutcliff noted. "I can see how in the future where local analytics will be placed on every major valve. If it registers a massive increase in throughput, it would know to alert a human administrator to the likelihood of a new leak," he said.
Containers, such as the Linux and Windows containers supported by Docker, are "without question more efficient" for hosting virtual operations and building modern applications. When combined with the use of APIs and applications composed as microservices, they will "absolutely be part of these future systems," said Sutcliff.
Containers are also easily moved between an on-premises system and a secondary or cloud location, giving IT staffs greater flexibility in use of future systems.
Database as a service is also likely to be part of such future systems because its works and because customers can find "an astounding cost reduction by moving to the open source systems found in cloud services."
Companies are likely to become multi-cloud, not so much as protection against dependency on one vendor, than as a way to find a cloud center where you want one around the world as a multi-national company. A company with more limited geographic location might want to keep its cloud operations simpler by relying on one provider, at least as long as competition for market share is keeping pricing on a common plane.
Sutcliff said there is no one way to construct an IT staff oriented toward transitioning to a digital corporation but noted the transformation isn't so different from the transformations that have preceded it. In most cases technical people are eager to learn the new approach and help achieve the technology changes. Once top management has made it clear it intends to get there, "it doesn't take long for the changes to spread across the organization," he noted.
"We're technology optimists. We think technology can improve the performance of humans to do the job they want to do and do it better," he said.
Never Miss a Beat: Get a snapshot of the issues affecting the IT industry straight to your inbox.
You May Also Like
---