Adobe, Apple, Google, Intel Settle No-Poaching Lawsuit
Adobe, Apple, Google, Intel Settle No-Poaching Lawsuit
More than 64,000 tech workers can look forward to token compensation for claims that major tech vendors conspired to suppress employee pay by agreeing not to recruit workers from one another.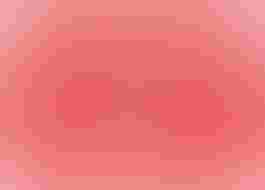 IT Jobs: Best Paying Titles Of 2014
IT Jobs: Best Paying Titles Of 2014 (Click image for larger view and slideshow.)
Adobe, Apple, Google, and Intel have agreed to settle claims that the companies conspired in violation of antitrust laws to suppress employee pay by agreeing not to recruit workers from one another.
The settlement was announced by Kelly M. Dermody, an attorney with Lieff Cabraser Heimann & Bernstein, the firm representing approximately 64,600 employees affected by the no-hire agreements made between the companies.
"This is an excellent resolution of the case that will benefit class members," said Dermody in a statement. "We look forward to presenting it to the Court and making the terms available."
The terms of the settlement remain confidential until the law firm files its settlement documents with the court next month. Three other companies accused of participating in the conspiracy, Pixar, Lucasfilm, and Intuit, made settlement proposals last year. Pixar and Lucasfilm agreed to pay $9 million between them and Intuit agreed to pay $11 million. These proposals also await judicial review and approval.
By settling the case, the companies put an end to the hearings that had already exposed embarrassing internal communications and could have led to further unwanted revelations. Earlier this month, the attorneys representing Adobe, Apple, Google, and Intel opposed a motion by the opposition to introduce messages from Apple co-founder Steve Jobs as evidence, an effort they dismissed as an improper attempt to "cast Mr. Jobs in a bad light."
The companies also walk away paying far less than their potential liability, which could have been as much as $9 billion. According to Reuters, the four companies have agreed to pay $324 million. Assuming that's accurate and that the law firm will collect a third of that -- about $113.5 million, with the $20 million Pixar, Lucasfilm, and Intuit added into the total -- the 64,600 aggrieved employees can look forward to about $3,500 each on average. That's a pittance in an employment environment where executives like Yahoo's ousted COO Henrique De Castro can collect $58 million for 15 months of work.
Dan Eaton, a partner at Seltzer Caplan McMahon Vitek in San Diego and an instructor in the management department of the San Diego State University College of Business Administration, said in a phone interview that it wasn't just the defendants who faced risk here. The plaintiffs did too, he said, noting they could have left empty-handed had they lost at trial.
"To reach a settlement, both sides have to believe it's in their mutual best interest," he said.
In 2010, the Justice Department announced settlements with Adobe, Apple, Google, Intel, Intuit, and Pixar that prevent the companies for entering into no-hiring agreements for five years. No monetary damages were imposed.
Last month, Pando Daily reported that dozens of other companies had also made pacts that limited recruiting, including IBM, Microsoft, and Oracle. A Justice Department spokesperson declined to comment about whether the agency is investigating the other companies said to have participated in such agreements.
The Justice Department and the California State Attorney General have been pursuing a related antitrust case against eBay.
"The message that is sent is that companies cannot place obstacles in the way of employees transferring among competitors without there being some level of legal risk," Eaton said.
Can the trendy tech strategy of DevOps really bring peace between developers and IT operations -- and deliver faster, more reliable app creation and delivery? Also in the DevOps Challenge issue of InformationWeek: Execs charting digital business strategies can't afford to take Internet connectivity for granted.
Never Miss a Beat: Get a snapshot of the issues affecting the IT industry straight to your inbox.
You May Also Like
---