Adopting Emerging Technologies When Modernizing Legacy Systems
Adopting Emerging Technologies When Modernizing Legacy Systems
How can IT leaders navigate the challenge of adopting the right amount of emerging tech to balance with business needs, without creating new problems?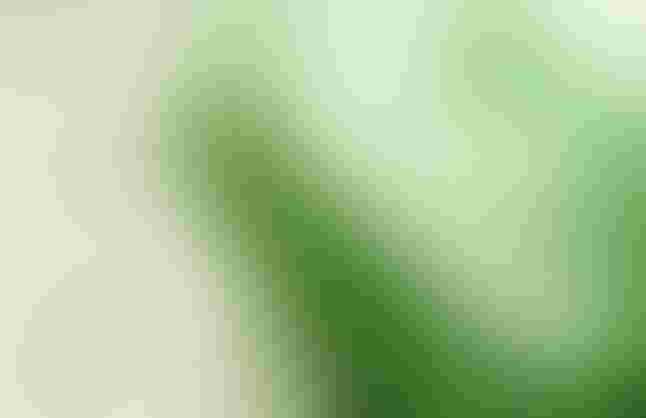 sleepyfellow via Alamy Stock
Some of the toughest conversations CIOs will have within their organizations are likely to be about the benefits of adopting every emerging technology that catches business leaders' attention, versus the potential investments to be made in transforming legacy systems.
Companies across all industries look to accelerate efforts to achieve their business transformation goals. That means a considerable amount of focus -- and spend -- has revolved around cloud migration, artificial intelligence, machine learning, and big data analytics. For many IT leaders, modernizing mission-critical workloads with increased adoption of cloud has been synonymous with "transformation."
Analysts at Synergy, for instance, report that enterprise spending on cloud infrastructure services is growing by 35% every year, on pace to cross the $150 billion mark in 2022, while worldwide spending on hardware and software typically used in on-premises environments is well under $100 billion.
Despite the statistics on spend, less attention has been placed on modernizing legacy applications that are destined to remain on-prem for the foreseeable future -- often for a wide variety of compelling reasons. It is a situation that raises interesting questions about how best to balance technology investments to support the long-term interests of organizations. Changing or updating legacy systems with new technologies runs the risk of taking what was once a stable environment and introducing new issues. IT leaders are challenged to adopt the right amount of emerging tech to balance with business needs, without creating new problems.
Recognizing the Possibilities
We recently had a roundtable conversation with senior leaders from several global organizations and found that everyone, regardless of industry, said they are dealing with similar issues. Senior IT leaders tend to have a broader perspective -- even more so than their business counterparts -- that allows them to see the possibilities associated with absorbing new technologies.
Most companies recognize they are operating in an era of continuous transformation. Siloed and manual operations inhibit agility because they create slow and weak points in the enterprise value chain. One of the roundtable participants told us, "Everyone is reluctant to make changes because they don't know what's going to break." Operating in silos also exacerbates the challenge of quickly addressing critical inter-dependencies, which can create confusion and halt progress. For organizations that operate in dynamic sectors where the business landscape is constantly shifting, the existence of cumbersome manual processes can create an existential threat to the viability of organizations.
As another participant noted, "all businesses are one smart app away from extinction."
Experiential Learning -- Fostering a Culture of Innovation 
It's no surprise that, while many colleagues on the business side want the organization to be known as an innovator, they tend to say "hold up" when it's time to jump into emerging technologies. This gives IT leaders the opportunity to lead the way in fostering a culture of innovation. We encourage the companies we work with to give experiential learning a try. Developing a hypothesis for introducing new technologies and then safely testing it to see whether it works is our recommended approach. No one wants to make a big, expensive mistake. After all, thinking about how to try new things while keeping legacy systems in place is the ultimate goal. There's a critical difference between innovation and investing in emerging tech. Innovation means the organization is gaining value, while emerging technology investments must always map back to the organization's innovation strategies. If the company is not laying the foundation for an innovation charter, we advise them not to change things for the sake of change alone.
Even in regulated sectors -- like healthcare and banking -- the need for speed and agility is an important imperative. Compliance, however, can be a major concern that holds up adoption of emerging technologies to accelerate business transformation. Overall, IT leaders tend to walk a fine line, working to achieve a balance between protecting value delivered and avoiding the perception of solving a problem that does not exist.
Transparency and Automation Guide Emerging Tech Investment
We tend to see two key areas of clarity around the principles that should be harnessed to guide investments in emerging technologies while modernizing legacy investments in IT:
Transparency: It's impossible to manage what is not measured and it is difficult to measure what cannot be seen

Automation: The IT profession doesn't have enough skilled people in the pipeline to support and advance organizational objectives. Automation is the only strategic alternative.
In addition to building a culture where innovation is celebrated, senior IT leaders must foster an IT culture that is far less fragmented technologically and functionally but far more focused on business outcomes. It is the only way to ensure that there is alignment on key priorities, initiatives, and emerging technologies. It will also ensure that legacy investments are not ignored. It is critical to ensure connectivity, interoperability, and synergy across the generations of technologies that will continue to coexist to deliver the right customer/workforce experience.
People First -- Always
Adopting and adapting to new technologies will never succeed without the full endorsement of the people doing that adopting and adapting. People are looking for meaning in their work. When someone is accustomed to doing something and feels competent in that role, they can be reluctant to change.
We know an organization's success will be defined by turning that mindset around. IT leaders should do all they can to establish an atmosphere of continual improvement. Keep learning. Keep changing. Let's make our legacy systems as easy to use as possible so we can do new things. That's what helps team members engage in their work, expand, and grow their knowledge base, and ultimately, grow business results.
Never Miss a Beat: Get a snapshot of the issues affecting the IT industry straight to your inbox.
You May Also Like
---