Aereo Vs. Broadcasters: 5 Questions For Supreme Court
Aereo Vs. Broadcasters: 5 Questions For Supreme Court
Should accessing an antenna and a DVR through the cloud be treated as any different under the law than doing so in your own home?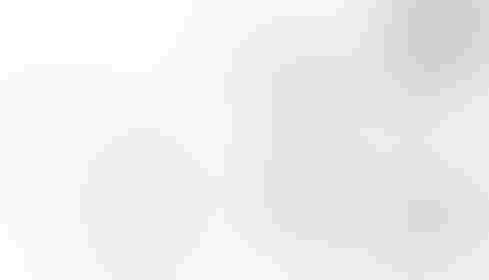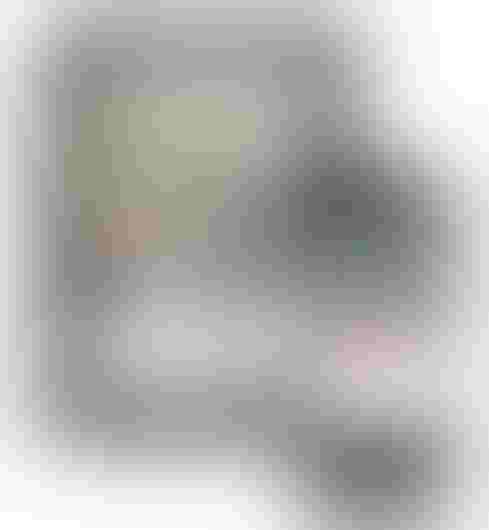 5 Mobile Apps For Visiting Washington, D.C.
5 Mobile Apps For Visiting Washington, D.C. (Click image for larger view and slideshow.)
Within the week, the US Supreme Court is expected to decide whether TV broadcasters have made their case for shutting down Aereo, the cloud service giving consumers a remote antenna/DVR alternative to cable.
Broadcasters charge that Aereo is violating their copyright by retransmitting TV signals without their permission and without paying the same sort of retransmission fees as cable TV companies. Aereo contends it merely provides a cloud-based, remote control extension of two technologies consumers can legally operate in their homes -- an antenna for picking up over-the-air TV transmissions, plus a digital video recorder for spooling up content to be played back later. The Supreme Court clarified the legality of the later back in 1984, in the era of videotape. According to a Boston Globe report on the legal issues, prior to launching the service the Aereo founding team studied a 2008 US Appeals Court decision allowing Cablevision to operate a remote DVR system under the same principle that consumers have a right to record programming for their own use.
[Rural bandwidth: Federal Broadband Program Falls Short.]
The Supreme Court did not issue a ruling on Monday, as some court watchers had expected it would, but more rulings are expected Wednesday, Thursday, and possibly next Monday.
Rather than rebroadcasting TV video feeds in bulk the way a cable channel does, Aereo assigns each customer a tiny TV antenna (the size of a dime) for tuning into the TV channels available in a specific metropolitan market. It charges $8 per month for access to the antenna and cloud storage sufficient for up to 20 hours of programming (or $12 for a two-antenna, 60 hours of recording package). So far, it's in 11 markets including Atlanta, Boston, Dallas, Detroit, and Miami.
From a consumer standpoint, the service also provides a handy means of getting live TV on a phone, tablet, or any other Internet-connected device. For those who want to "cut the cord" and stop paying for a cable TV subscription, now that so much good video content is available online, Aereo is a way of still getting access to live news and events coverage.
Yet for broadcasters Aereo is a nightmare, cutting out one source of revenue, those retransmission fees, and undercutting another, since broadcast advertisements are less valuable when the consumer has the option of fast-forwarding through them on pre-recorded content, DVR style.
Even if Aereo prevails, broadcasters will likely turn to the FCC, asking to put Aereo in the same regulatory classification as a cable TV operator, making it subject to the same regulations. Otherwise the broadcasters could go to Congress. Aereo is up against NBC, ABC, CBS, and Fox.
Here are five questions we're eager to see answered with the court's decision:
Does Aereo's business model violate copyright law's division between personal use and public performance? Your purchase of a DVD doesn't allow you to make pirate copies or show the video to hundreds of people, because you only purchased the right to view it as an individual (or a household). That's essentially the logic that has allowed broadcasters to compel cable companies to pay retransmission fees for signals freely available over the air.

Does it make a difference that Aereo maintains a one-to-one subscriber to antenna ratio, rather than rebroadcasting the same signal to everyone?

Does the economic harm to broadcasters outweigh the consumer benefit of a new, innovative service? The court is supposed to rule based on the law, rather than on a balancing of economic interests, but there's a lot of money at stake here.

To rule against Aereo, the court would have to rule that a digital recording service in the cloud is different from a VCR or DVR in the home. If so, what makes it different under the law? Or perhaps the court will disagree that Aereo is functionally equivalent to a very long distance remote control.

Given that there are two components of the service -- the remote antenna and the remote DVR -- might the court invalidate one and not the other?
In its ninth year, Interop New York (Sept. 29 to Oct. 3) is the premier event for the Northeast IT market. Strongly represented vertical industries include financial services, government, and education. Join more than 5,000 attendees to learn about IT leadership, cloud, collaboration, infrastructure, mobility, risk management and security, and SDN, and explore 125 exhibitors' offerings. Register with Discount Code MPIWK to save $200 off Total Access & Conference Passes.
Never Miss a Beat: Get a snapshot of the issues affecting the IT industry straight to your inbox.
You May Also Like
---