Agile May Be Key for Companies Experiencing VUCA
Agile May Be Key for Companies Experiencing VUCA
During this time of uncertainty, businesses are trying to adapt to the new normal. Here's why the Agile philosophy is suitable for unforeseen business obstacles.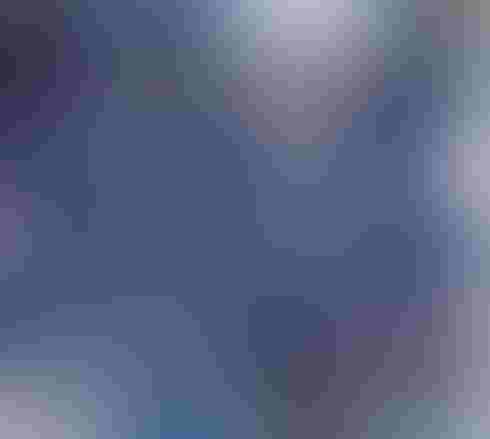 Image: rawpixel - stock.adobe.com
Managers and business leaders have been using the acronym VUCA (volatility, uncertainty, complexity and ambiguity) to describe the uncontrollable aspects of the business environment for years. But now more than ever, the entire world is currently experiencing VUCA on a large scale due to the unprecedented impact of the coronavirus pandemic. Because of this, many businesses across industries are struggling to understand the implications of the shift in work and how to adapt.
While there has been a myriad of tips on best practices for a remote structure, business leaders should also consider embracing an Agile mindset to leverage collaboration while we're all working differently. Agility is known to be particularly suitable for complex work with a high level of uncertainty. In fact, the very principles of Agile require adaptation to new variables that can change the course of a project.
Agile was originally created for software development teams in 2001 to help companies innovate faster while keeping up with customer needs. Now, companies beyond IT are embracing the Agile philosophy and finding success in breaking down organizational silos, boosting cross-functional collaboration with significant results. Organizations have seen improved customer satisfaction by delivering more value, faster. After all, "delighting the customer" is the No. 1 principle of the Agile manifesto.
In the high levels of VUCA we're currently facing, there are no standard "best practices." I am currently supporting an Agile transformation for a large financial services client and have found through my coaching that solutions will need to be discovered rather than predetermined. In order for companies to find an effective resolution to these complex problems, adopting an Agile method, such as Scrum, can help create an environment where solutions can be discovered rapidly. Here are two ways Agile practices may help your company during our current environment:
1. Agile provides clarity over direction
When coaching organizations through their Agile transformation journey, I spend a great deal of time with senior and middle management. While it's up to the entire company to transform, management has a unique opportunity to shape the future of their organization by role-modeling the behaviors that create the environment in which Agile practices are most likely to flourish. The biggest opportunity for development is in the mindset shift from "command and control" to "servant leadership." In the servant leadership model, the hierarchy of an organization is turned upside down to put employees at the top while leaders are charged with serving those employees above them.
In this time when most are working remotely, the idea of being close to the details is removed -- allowing leaders to slow down and look at the bigger picture. This is instrumental in terms of reflecting on the overall direction of a project, supporting teams from the bottom of the hierarchy and letting them get to the endpoint on their own.
When we apply the three pillars of Scrum -- transparency, inspection and adaptation -- leaders in a Scrum environment have real-time visibility of progress and impediments during each sprint or breakdown of a project. This can help alleviate any anxiety that management may feel as managers move from a control mindset to a service mindset.
2. Agile creates an environment valuable to the team and customers
While in a state of VUCA, enterprises need to be resilient in order to succeed. I have found the best way to be resilient in times like these is to support Agile behavior among the entire company. Agile organizations tend to have environments and cultures that support quick decision-making, creativity in the face of new unprecedented challenges and psychological safety for those who dare to try something new in the hope of solving a customer problem. It also enables teams to change direction quickly to identify new goals, challenges and chances. To achieve this, leaders must understand the importance of experimentation and adaptation. This will further encourage employees to think and behave in innovative ways as opposed to demanding solutions on a timeframe that realistically won't produce end value for customers.
Understanding that these times will bring about many new obstacles, being equipped with an Agile mindset of "failure recovery" instead of "failure avoidance" will create a healthy environment across the organization. For example, when an issue occurs in a highly Agile environment, all parties will work together to solve it. Through this philosophy, organizations can prepare their teams to be open to uncertainty, allowing rapid and effective resolutions to arising problems.
As a Scrum Alliance Certified Agile Coach, I have been helping many organizations transform to Agile while also shifting to a remote workforce. While there is no one-size-fits-all solution for what organizations throughout the world are collectively experiencing, it is worth noting that Agile is most suitable for complex adaptive work where there are relatively high levels of VUCA. When organizations are Agile, they allow for the inevitable testing-and-learning phase that organizations must face. This is because Agile allows leaders to express clarity over direction and work in an environment where the people who are closest to the customer are trusted and empowered to serve them in a way that creates value for all.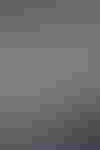 Zak Meziane is a Scrum Alliance Certified Agile Coach with certifications including Certified Enterprise Coach (CEC) and Certified Team Coach (CTC). He has 15 years' experience in helping organizations and their leaders thrive in a complex and changing economy by transforming the way they think and work. In the last 5 years, he has supported major Agile transformation programs for blue-chip organizations such as Bank of Ireland, Hargreaves Lansdown and Direct Line Group, coaching at team and leadership level.
Never Miss a Beat: Get a snapshot of the issues affecting the IT industry straight to your inbox.
You May Also Like
---