AIM Was a Pioneer in Collaboration
AIM Was a Pioneer in Collaboration
Now 20 years old, AOL Instant Messenger is quietly heading to software's trash heap.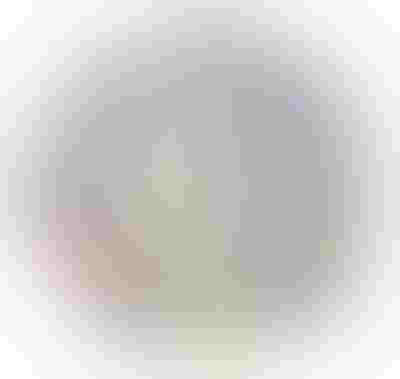 It was one of those announcements that made you think, "I didn't know it was still out there." AOL said on Friday that 20-year-old AOL Instant Messenger will be shut down on December 17. AIM lived on long past its heyday.
AIM was the epitome of love-it-or-hate-it technology. A lot of IT professionals despised it as a security risk. AOL itself disliked it because it was free when AOL had a paid model. Compliance managers really hated it because it didn't fit their needs when lawyers came knocking in search of archived discussions. However, users spread throughout business units loved it.
Speaking as someone who was in that "user" category, I remember AIM as something much greater than a little chat program that replaced the water cooler as a means to discuss last night's ball game or a coworker's outrageous outfit.
Back in the late 1990s and early 2000s, AIM proved itself as a true collaboration engine. Step into the wayback machine with me.
I had been using AIM for a year or two; sorry, the exact timeframe is in distant memory now. It was the time of Internet boom, and I was one of those who jumped from an established company to a web startup. The allure was some combination of wanting to build something and the potential of stock options. The startup was one of the few web-based companies that not only survived but grew dramatically through the Dotcom Bust.
The entrepreneur who started the company wasn't a big fan of structure. He didn't care if we were in the office, working at home, or sitting on a beach, as long as we did our jobs. It was a perfect setup for hiring talented people who couldn't do a long, daily commute to an office. Our hires included quite a few experienced women journalists who had to be home to see their kids off to school in the morning and be there when the kids got home. After those six midday hours of work, those staffers finished their work in off hours. It wasn't unusual to log in late at night or at 5 am and see on our AIM contact lists that a half dozen coworkers were online.
We also were able to hire talented professionals across the country, not only in the company's California branch office but in towns spread across at least a dozen states. The staff grew so fast -- at one point we averaged one new hire per week in my group -- that even those working in the headquarters office had to accept enforced telecommuting at times. There just wasn't room for more desks.
Through it all, AIM was active on our monitors. Beyond the water cooler type of chat, AIM enabled collaboration. An editor could post a quick question for a writer about their assignment or suggest a new story angle. A writer could ask a coworker a technical question or query whether one of the managers was in the office or in a meeting. It was great for a quick note saying something like, "Do you have time for a 5 minute call this morning?" or "Is anybody covering that IBM announcement?" AIM also gave us easy online access to external friends and to family throughout the workday.
It was interactive and immediate. It was texting before texting.
AIM proved to be a perfect solution when email failed us. As a manager I added my coworker list in AIM to my disaster plan. In that case I was inspired by the goofiest of all questions from an employee, who asked, "Why didn't you send an email telling us email was down?" Duh!
As far as collaboration options, many of us previously had worked in a Lotus Notes environment. To IT pros, Notes was a gem, a collaborative breakthrough. What they didn't understand was that collaboration in a business unit doesn't wait for a couple of months of development work on a Notes application, and that business users can't always anticipate exactly who they will want to collaborate with and how. We collaborated with AIM, and it worked.
It's no coincidence that Microsoft's Skype for Business in Office is largely AIM plus some tweaks.
Some computer historian someday will look back and say that Notes, or Skype, or Slack spawned the collaborative organization. But the interactivity and connections that AIM enabled for us and people in other companies almost 20 years ago formed the basis for today's collaborative software.
IT -- even those who used it in their own workgroups -- and the lawyers may have cursed AIM, but for many of us it really was a first step into a truly collaborative workplace.
Never Miss a Beat: Get a snapshot of the issues affecting the IT industry straight to your inbox.
You May Also Like
---