Amazon Fire: 5 Things Missing
Amazon Fire: 5 Things Missing
Amazon left out some important features in its splashy new Fire smartphone. Consider these five factors before you shop.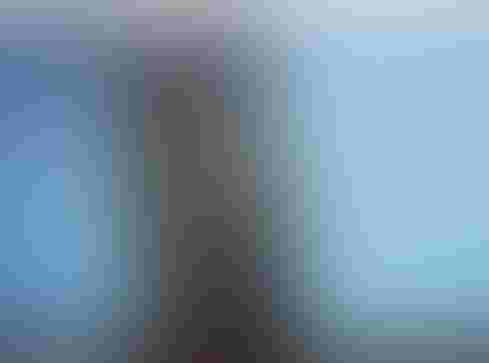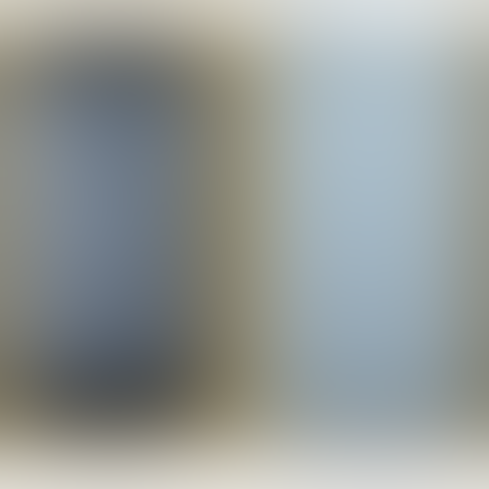 iPhone 6: 8 Ideas Ripped From Rivals?
iPhone 6: 8 Ideas Ripped From Rivals? (Click image for larger view and slideshow.)
The Amazon Fire Phone is a fine first effort, but it falls short of expectations all the same. Amazon focused on adding unnecessary user interface tricks and instant gratification tools instead of solving real customer needs or satisfying consumer desires. The Internet shipping giant further crippled its phone with a high price and limited availability through a single network operator.
Amazon's intent with the Fire Phone is clear: Make it easier for people to buy things from Amazon. In that pursuit, the Fire Phone succeeds. Many people, however, want more from their smartphone. Here are some things Amazon would have done well to bestow upon the Fire Phone.
1. Affordability
At $199 with a contract, or $650 at full price, the Fire Phone goes toe-to-toe with the best phones on the market in price. The price clearly reflects a lot of R&D that Amazon hopes to recoup. Unfortunately, the high-end flagships of Samsung, LG, Apple, and HTC completely and utterly outgun the Fire Phone in features. A recent iFixit teardown suggests the Fire Phone costs about $205 to manufacture. That's close to the same amount as the iPhone and about $50 less than the Galaxy S5. What's most puzzling is the Fire Phone's lack of "with offers." Amazon already sells its tablets at low prices. It offers them to consumers at even lower prices if they are willing to view ads on occasion. Why not provide consumers interested in the Fire Phone with a similar, discounted option?
2. Availability
Today's smartphones are generally sold by all the major carriers in the US. The iPhone 5s and Galaxy S5 are prime examples. All the network operators offer these devices, giving the manufacturers the best possible chance of selling them to the widest potential customer base. Amazon should want the same thing. Instead, it is selling the Fire Phone only with AT&T.
[Microsoft's mobile hardware plans are a mystery. Read Microsoft's Device Strategy: 3 Unanswered Questions.]
In Amazon's case, it might not have had a choice. Selling a device like the Fire Phone is a risk for the network operators to take. AT&T is most often willing to absorb such risks (remember the Facebook phone?) and could be the only operator willing to work with Amazon. However the decision was made, launching with just a single carrier doesn't help the Fire Phone's chances.
3. Heartier hardware
On the surface, Amazon did a decent job of designing the Fire Phone. It feels good in the hand, and all the buttons work well. There are a few shortcomings, however, that Amazon should not have overlooked. For starters: battery life. Consumers expect their smartphones to get them through the day. The Fire Phone's battery life trails that of its rivals, badly. The screen is decent, but it falls short of the full HD displays found in competing devices. Other odd omissions include no support for Bluetooth 4.0, no expandable memory, and no support for languages other than English and Spanish.
4. Simpler software
FireOS is an offshoot of Google's Android operating system. It might rely on the same base code, but the user interface is entirely different. It also swaps Google's tools (Gmail, Maps, Calendar) for Amazon's. This is a two-pronged problem. First, FireOS is full of gimmicks and parlor tricks. Dynamic Perspective, which adds a 3D-like appearance to everything, is unnecessary and comes at the cost of usability. Although it can be turned off, FireOS and Dynamic Perspective are a departure from the user interfaces familiar to most smartphone owners.
Second, it demands that people abandon a familiar content ecosystem. This is the most problematic of the two. If you've spent years investing in iTunes music and movies, they won't translate well to the Fire Phone (music shouldn't be too hard, but movies will never work). The same is true for anyone invested in the Google Play Store or the Windows Phone Store. I know when I get a new Android phone that all my apps, music, movies, and services are going to follow me with no problem. The same is true for people who move from one iPhone to another, or one Windows Phone to another. Jumping platforms represents a risk -- and sometimes even a cost -- to consumers who might instead choose to shy away.
5. Wider appeal
The Fire Phone is a niche device. Amazon created the Fire Phone for its customers. The company might have millions of customers, but not all of them are the enthusiastic die-hards Amazon is targeting. The Fire Phone is for customers of Amazon's Prime service, which costs $99 annually to enjoy better shipping options and obtain certain online services, such as access to streaming music and movies. Amazon is offering a free year of Prime to Fire Phone buyers, but it's really more for people who have already signed up for Prime. By targeting this batch of consumers, Amazon is ignoring the larger market.
Consumerization means CIOs must grant personal devices access to corporate data and networks. Here's how to avoid loss and corruption. Get the new Mobile Security Action Plan issue of InformationWeek Tech Digest today (free registration required).
Never Miss a Beat: Get a snapshot of the issues affecting the IT industry straight to your inbox.
You May Also Like
---