Amazon Invites Haggling Over Some Prices
Amazon Invites Haggling Over Some Prices
Amazon's "Make an Offer" option lets potential buyers of collectibles negotiate how much they will pay.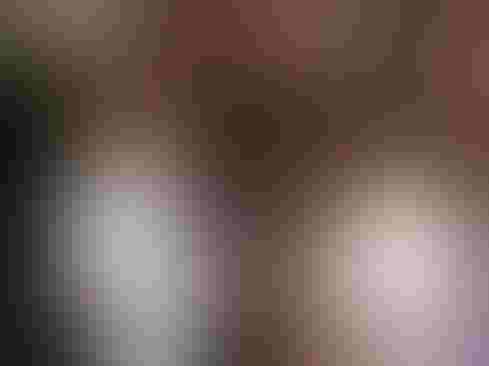 Image: <a href="http://www.thetimesinplainenglish.com/wp/enjoy-bargaining/" target="blank">thetimesinplainenglish.com</a>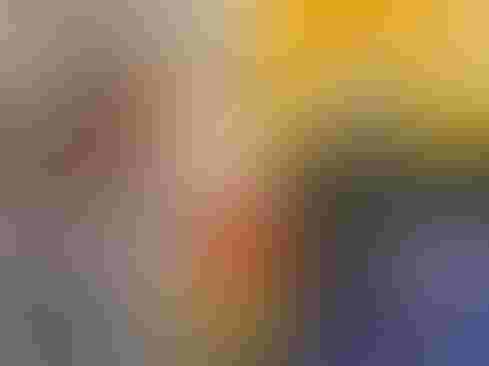 Holiday Gift Guide 2015: What Techies Want
Holiday Gift Guide 2015: What Techies Want (Click image for larger view and slideshow.)
Amazon.com, the US Patent Office-certified inventor of one-click online shopping, has decided to give its third-party merchant partners the opportunity to add a few clicks back into the purchase process.
The company on Tuesday introduced a variable pricing option dubbed "Make an Offer" for a limited number of merchants as an alternative to its fixed price model. In short, Amazon has embraced haggling.
Amazon characterizes Make an Offer as a way for customers to buy items for a lower price. It might also be described as a way for merchants to settle for a lower profit margin as a purchase incentive. Amazon is not allowing customers to negotiate for bargains on consumer goods with fixed retail prices, such Apple's products.
Initially, Make an Offer is available on approximately 150,000 items in Amazon's Sports and Entertainment Collectibles, Collectible Coins, and Fine Art listings, categories that tend not to have an widely accepted value. Next year, Amazon plans to expand haggling to "hundreds of thousands of items."
[Stretch your imagination with these bogus -- but fascinating -- products. Read 9 Implausible Tech Products For 2015.]
Peter Faricy, VP for Amazon Marketplace, in a statement made it clear that Amazon adopted haggling at the request of its sellers. "In a recent survey of our sellers, nearly half of the respondents told us that the ability to negotiate prices with customers would be important to drive more sales on Amazon," he said. "Make an Offer delivers that functionality and makes customers feel confident they are getting an item they want at the lowest price possible."
Of course, feeling that one has gotten the lowest price possible does not mean one has actually gotten the lowest price possible.
Make an Offer represents a shift from Amazon's past, when it pressured publishers to keep book prices low and resisted letting publishers set prices, a model known as agency pricing. Amazon earlier this year settled its dispute with publisher Hachette by accepting agency pricing for ebooks while offering incentives to keep prices down. With Make an Offer, Amazon isn't requiring sellers to lower prices, but it is opening the door to potential revenue from customers unwilling to pay listed prices.
If a seller enables the Make an Offer option, potential buyers using Amazon.com can see two radio buttons above "Add to cart" and "Buy now with 1-Click": one of the buttons, selected by default, says, "Buy it at the current price"; the second button says, "Make an Offer."
If the potential customer selects the Make an Offer button, the purchase buttons disappear, replaced by an input box to enter the proposed price and a "Send offer to the seller" button." When the seller receives the offer, he can accept, reject, or reply with a counter offer. Subsequent negotiation takes place through email. If a deal is reached, the customer receives a notification and can then proceed with the checkout process at the agreed-upon price.
In a 2003 academic paper on haggling, "Online Haggling at a Name-Your-Own-Price Retailer: Theory and Application," researchers Christian Terwiesch, Il-Horn Hann, and Sergei Savin predicted that haggling would become more common online. "We find that under some conditions, haggling can lead to higher profits compared to posted prices," they concluded. "However, the main advantage of the haggling model is not that it outperforms posted pricing within a channel, but that it provides the wholesaler an opportunity to reach customers who currently abstain from purchasing."
Get the latest information to migrate your systems, services, and applications to the next level at Enterprise Connect. Cisco, Microsoft, Avaya, and Oracle will lead the keynote lineup, and thought leaders from enterprises and vendors will cover the full range of platforms, services, and applications that will simplify your migration to next-gen communications and collaboration systems. Register for Enterprise Connect with code DIWKWEB to save $100 off the early-bird rate. It happens in Orlando, Fla., March 16 to 19.
Never Miss a Beat: Get a snapshot of the issues affecting the IT industry straight to your inbox.
You May Also Like
---