Amazon's Pause on HQ2 Construction: PenPlace Will Have to Wait
Amazon's Pause on HQ2 Construction: PenPlace Will Have to Wait
Will the temporary halt to construction on the next phase of HQ2 affect the expected redevelopment and reinvestment in the Arlington County, Virginia area?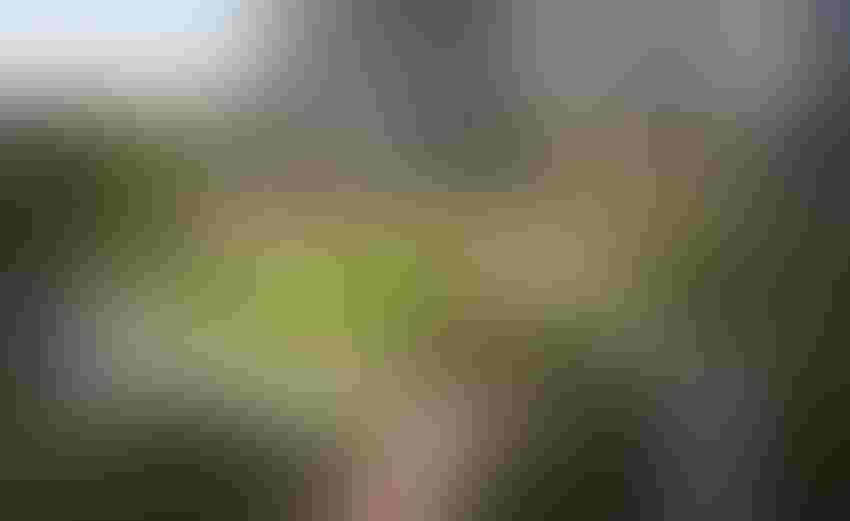 The now-paused PenPlace phase of the project is slated to include park space and other greenery along with the Helix building.
Amazon
The seemingly temporary halt to construction on Amazon's construction of its $2.5 billion HQ2 project at National Landing in Arlington County, Virginia has not stirred worry among public officials -- at least not yet.
The announcement of the HQ2 project in 2017 led to a round of proposals from communities across country offering tax breaks and other incentives to bring the second headquarters for Amazon, and expected reinvestment, to their cities.
Those plans are seeing some disruption with Amazon putting what it says is a temporary pause on further construction of HQ2 as the company furthers its cost-cutting moves, the current trend among Big Tech, that have included rounds of layoffs in the tens of thousands. Statements from Arlington County's administration project a sense that this is a momentary situation, however no timetable has been presented to resume construction:
"We're confident Amazon remains committed to the second phase of the project -- PenPlace -- and its benefits to the community, including affordable housing and the exciting partnership with Arlington Public Schools for the Community High School. We remain committed to working with Amazon in the years ahead, and look forward to the opening of phase one -- Met Park -- later this year."
Controversy From the Start
The plans for HQ2 have seen touches of controversy from the start. After reviewing pitches from a robust lineup of cities that wanted to be home to the project, Amazon announced a plan in 2018 to split HQ2 between National Landing in Virginia and Long Island City in Queens, New York. By 2019 though, New York was taken out of the running after outspoken, local opposition to the plan that would have included more than $1.8 billion in incentives from the city. That left National Landing as the sole home for HQ2, which is expected, eventually, to bring 25,000 jobs to the area. Construction on the project began in January 2020.
Economic development through corporate investment can be a tricky arrangement and take years to see new jobs, revenue, and more businesses come in. Sometimes there are incentives provided by municipalities, meant to make it easier for companies to set up shop in town, with a hope that the city will see an influx of revenue from the new activity. Sometimes companies or investors decide on their own to start projects in cities they believe will serve as focal points for other businesses and technology to follow.
The results of such efforts can been varied and might not always meet expectations.
For example, in 2012 the late Tony Hsieh, founder of Zappos, championed his Downton Project in Las Vegas with a $350 million investment and ambitions of establishing the city as a place for co-working and technology, along with supporting local small business, culture, and education.
By 2014, Hsieh stepped away from leading the project after questions about its direction; the project is ongoing and has gone through a name change to DTP Companies.
The plans for Amazon HQ2 are sizeable and include elements to support sustainability, including contracting 82 megawatts of energy from a new solar farm in Pittsylvania County, Virginia that, when operational, will supply the headquarters as well as other Amazon-owned facilities in the area.
PenPlace on Hold
Amazon said in a statement it remains committed to the next phases of the project. Met Park, the first phase of HQ2, is expected to open in June. The second phase, PenPlace, was put on hold before it broke ground.
PenPlace, which is slated to include affordable housing and a partnership with Arlington Public Schools, includes plans for 26,500 sq. ft. dedicated to the Arlington County Community High School that would serve some 300 students. PenPlace would also include more than 100,000 sq. ft. of retail space and create 2.75 acres of public park space that would be open to the community. The green aspects of the project include plans for forest rooms, gardens, and shaded groves.
When the project was announced, the company committed more than $35 million in investments to local schools, nonprofits, and businesses. It also invested in preserving affordable housing in the Arlington and Washington D.C. areas. It remains to be seen how the halt might affect Amazon's further investment to the National Landing community.
What to Read Next:
Rise of Data and Asynchronization Hyped Up at AWS re:Invent
Never Miss a Beat: Get a snapshot of the issues affecting the IT industry straight to your inbox.
You May Also Like
---