Android Takes Top Tablet OS Crown
Android Takes Top Tablet OS Crown
Android's rise presents a threat to Apple in the long term and hurts Microsoft right now.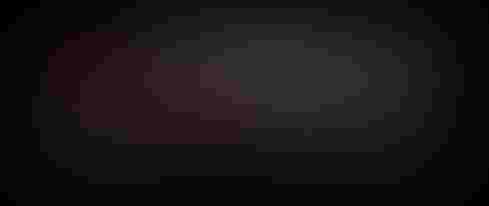 Mobile World Congress: 5 Hot Gadgets
Mobile World Congress: 5 Hot Gadgets (Click image for larger view and slideshow.)
Since its introduction in 2010, Apple's iPad has dominated the tablet market, a market that it remade in its own image. But sales of tablets running Google's Android operating system have now outpaced tablets running Apple's iOS.
Globally, Android tablet sales in 2013 reached almost 121 million, up from 53 million in 2012, an increase of 127%, according to IT research firm Gartner. Sales of Apple's iPad and iPad Mini came to 70 million during this period, an increase of 36%. That's just over half the overall tablet market growth rate of 68%. Apple's iPad is not keeping up with the pace of the market.
At the end of 2013, Android tablet sales accounted for 62% of the market, while iOS tablets represented 36%.
Apple, however, remains the leading tablet maker. It sold over 70 million tablets in 2013, almost twice as many as the second largest tablet maker, Samsung.
Roberta Cozza, research director at Gartner, characterized 2013 as the year tablets went mainstream by being affordable and functional. Cozza, in a statement, stressed that tablet vendors will have to focus on creating value as a way to combat commoditization.
There's a third tablet operating system, though relatively few people use it at the moment: Microsoft sold more than twice as many Windows 8 tablets in 2013 than it did in 2012, but its tablets account for just 2% of the overall market. Although Microsoft continues to improve Windows 8, most recently with the release of Windows 8.1, Cozza argued that Microsoft needs to do more to make its ecosystem compelling to consumers. A new CEO is a start.
Though the Android tide has broken Apple's dominance, Apple remains a force to be reckoned with, particularly among businesses. During Apple's recent fourth quarter of 2013 earnings call, CEO Tim Cook highlighted enterprise acceptance of the iPad. He said, "90% of tablet activations in corporations are iPads, and 95% of total app activations were all in iOS, and I think that's an incredible measure of ultimately how sticky the products are because you can get so much productivity out of an iPad and an iPhone."
These figures concur with, and may originate from, Google Technology's Mobility Index Report Q4 2013, which notes that "iOS continues to have a stronghold on tablet use within the enterprise, recording 91.4% of total tablet activations in Q4."
[Employee-owned devices don't have to be a management headache. See Make BYOD Work: 9 Key Considerations.]
Cook has emphasized that Apple continues to be focused on product quality rather than quantity. The company is also focused on profit margins, something few mobile hardware makers have, apart from Apple and Samsung.
Android's rise presents a threat to Apple in the long term, but its immediate impact may be to wring all the potential profit from the business of selling mobile operating systems so that Microsoft's mobile products can't take root. As it happens, the European Commission is investigating that charge. Apple, meanwhile, remains protected within its walled garden, for now at least.
Too many companies treat digital and mobile strategies as pet projects. Here are four ideas to shake up your company. Also in the Digital Disruption issue of InformationWeek: Six enduring truths about selecting enterprise software. (Free registration required.)
Never Miss a Beat: Get a snapshot of the issues affecting the IT industry straight to your inbox.
You May Also Like
---