Apple, IBM Will Woo Enterprises: Mobile Bombshell
Apple, IBM Will Woo Enterprises: Mobile Bombshell
The two former rivals join forces to sell enterprises on iOS hardware and business apps backed by IBM services. Can the duo dominate the enterprise mobile market?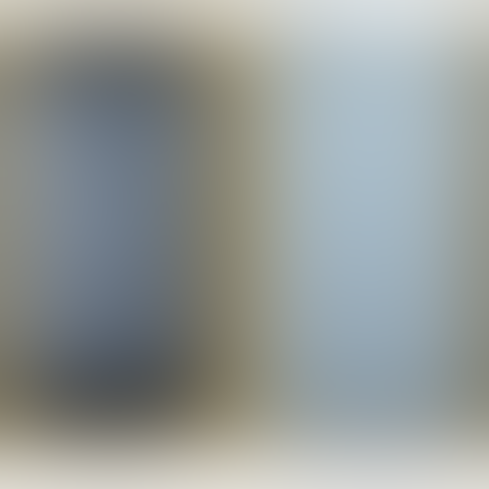 iPhone 6: 8 Ideas Ripped From Rivals?
iPhone 6: 8 Ideas Ripped From Rivals? (Click image for larger view and slideshow.)
Apple and IBM on Tuesday entered into an exclusive partnership to sell Apple hardware to enterprise customers and to develop iOS apps tied to IBM services.
The two companies announced IBM's MobileFirst Platform for iOS, a planned portfolio of industry-specific enterprise apps for Apple iPhone and iPad that integrate IBM cloud services. IBM launched its MobileFirst Platform last year, but that iteration wasn't focused exclusively on iOS.
With the help of 100,000 salespeople, consultants, and developers, IBM will sell Apple iPhones and iPads, offering device activation, supply, and management through a program called IBM MobileFirst Supply and Management. Apple will add to the mix by introducing an enterprise support program, AppleCare for Enterprise, augmented by IBM on-site support.
Mobility, in conjunction with data analysis and cloud services, is transforming business, argues IBM CEO Ginni Rometty. "This alliance with Apple will build on our momentum in bringing these innovations to our clients globally, and leverages IBM's leadership in analytics, cloud, software and services," she said in a statement.
The IBM MobileFirst Platform delivers services like analytics, workflow, cloud storage, device management, security, and integration. It also includes a private app catalog, data and transaction security services, and a productivity suite. These capabilities are offered through on-premises software and through Bluemix, IBM's cloud development platform.
IBM MobileFirst Platform for iOS apps will be designed around needs and opportunities in industry segments such as banking, healthcare, insurance, retail, telecommunications, travel, and transportation. The first of these apps is scheduled to appear this fall, in conjunction with the release of Apple's iOS 8.
Citing the dominance of iOS devices in Fortune 500 companies, Apple CEO Tim Cook said that putting IBM's big data analytics at the fingertips of iOS users opens a large market opportunity for Apple. "This is a radical step for enterprise and something that only Apple and IBM can deliver," he said in a statement.
It's a radical step for Apple, which never much catered to enterprise customers while Steve Jobs was running the company – consider this 1983 photo of Jobs. And it's a defining moment for CEO Tim Cook, one that may finally help him be judged by his own accomplishments rather than by the triumphs of his predecessor.
It's also something of a role-reversal. In its early years, Apple aspired to compete with IBM and Microsoft, which dominated the computing market. IBM then lost ground to other PC makers and by 1994, "Big Blue" was working with Motorola and Apple to advance the PowerPC processor against Microsoft and Intel. The Wintel alliance won that war.
IBM bought PwC consulting in 2002, sold its PC unit to Lenovo in 2005, and focused on business IT, moving away from client devices toward servers and services. Apple too was reborn when Steve Jobs returned to to the company, and went on to produce the iMac, the iPod, the iPhone, and the iPad.
Through this renewed partnership, IBM has found a friend with the market power to help it prosper as the mobile revolution and cloud computing continue to reshape the technology landscape. And Apple has found a friend that has all the right connections in the business world.
Van Baker, VP and research director for Gartner's Mobile and Client Computing Services, says the deal has huge potential because the two companies are extraordinarily complementary. "It's basically taking a company that has nothing but credibility in the enterprise space...and combines it with a company that dominates the consumer-facing mobile device market," he said in a phone interview.
The only potential downside Baker foresees is that Apple and IBM are strange bedfellows. "Apple is a culture of secrecy," he said. "IBM is not. It shares its product roadmap." But he expects IBM Global Services to drive the deal, which will allow Apple to sit back and focus on its traditional strengths, hardware and software design. And if things goes well, he speculates, we might see further collaboration like Apple's Siri as a front-end for IBM's Watson.
Microsoft has failed for the past seven years to offer its enterprise constituency a competitive alternative to the iPhone and iPad. Though it has begun to recover, its progress in the mobile market remains slow.
If Apple and IBM can conquer enterprise mobility in the next few years, it may seem like a bloodless coup in retrospect. By then, the casualties will have been forgotten: Microsoft is expected to announce layoffs later this week.
Cloud Connect (Sept. 29 to Oct. 2, 2014) brings its "cloud-as–business–enabler" programming to Interop New York for the first time in 2014. The two-day Cloud Connect Summit will give Interop attendees an intensive immersion in how to leverage the cloud to drive innovation and growth for their business. In addition to the Summit, Interop will feature five cloud workshops programmed by Cloud Connect. The Interop Expo will also feature a Cloud Connect Zone showcasing cloud companies' technology solutions. Register with Discount Code MPIWK or $200 off Total Access or Cloud Connect Summit Passes.
Never Miss a Beat: Get a snapshot of the issues affecting the IT industry straight to your inbox.
You May Also Like
---