Apple iPhone 6 Plus: My First Weekend
Apple iPhone 6 Plus: My First Weekend
After a few days of heavy use, Apple's big-screened iPhone 6 proves to be the right choice.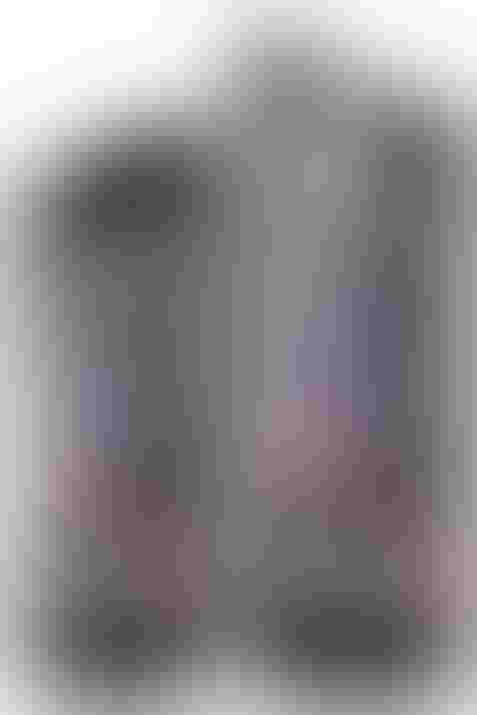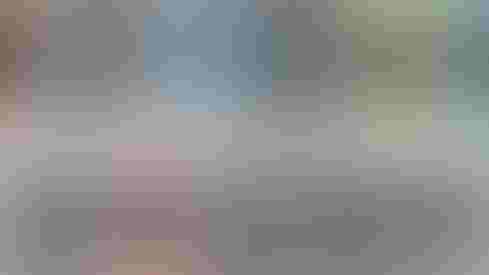 Apple's Next Chapter: 10 Key Issues
Apple's Next Chapter: 10 Key Issues (Click image for larger view and slideshow.)
Like lots of other folks, I got up well before dawn Friday morning to buy a new iPhone. I picked the iPhone 6 Plus over the 6 specifically for its larger screen and slightly better camera. I think I made the right choice.
The 6 Plus is a huge device, and it's certainly not for everyone. I've carried and used big-screened phones for years; among my favorites are the Nokia Lumia 1520 and the HTC One Max. The iPhone 6 Plus is smaller and more usable than both -- it is thinner, lighter, and better designed.
If you're a Galaxy Note owner, it will be a breeze to transition to the 6 Plus as the two are about the same size (the 6 Plus is slightly narrower, thinner, and lighter than the Note 4, but it's a smidge taller). The 6 Plus often requires two hands to use, but that's true of most large-screened phones. I had no trouble stuffing it into my pockets, though I'd wager it will be too big for skinny/tight jeans.
The iPhone 6 Plus features a 5.5-inch screen with full HD resolution. It's the largest screen to ever adorn an iPhone and the first to use a standard resolution -- in this case, matching the 1080p HD video content used by TV shows and many movies. That means much of the video content that 6 Plus owners purchase will fill the entire screen.
And what a screen it is. I've tested hundreds of smartphone screens, and the LCD panel of the 6 Plus ranks high. It is incredibly bright, renders color accurately, and boasts some of the best viewing angles I've seen on any mobile device. Movies looked great.
[As usual, early adopters came in droves for Apple's latest device. Read Apple Fans Line Up For iPhone 6.]
I tested the device on AT&T's network, and it did well. I had no trouble making phone calls, and those calls sounded good. The 6 Plus has a loud speakerphone, but the vibrate alert is overly noisy. Data speeds over LTE 4G were excellent. WiFi speeds on my home network were even better.
I took the 6 Plus to an Oktoberfest celebration over the weekend and came away with some great pictures. Even photos taken in the shade just after sunset were perfectly exposed (without the flash) and razor-sharp. I had some fun with the slow-motion video capture mode, too, which made kids jumping in a bouncy house slow down to a snail's pace. (The expressions on their faces are priceless.)
Battery life is perhaps the best I've seen from any iPhone. Teardowns show the 6 Plus has a 2,915mAh battery. I had absolutely no trouble getting it to last more than an entire day, despite heavy testing. In fact, I had a hard time wearing the battery down.
The improved operating system runs very well on the 6 Plus. Unlike other earlier reviewers, I didn't notice any app crashes or software problems. I will say that apps that are not optimized for the 6 Plus look a little crummy. Apple has a tool in place that automatically scales apps up to fill the screen. Apps that haven't been adjusted for the new size/resolution border on fuzzy thanks to the way Apple scales them up. This issue will resolve itself (pun intended) over time as developers update their apps.
Some readers may recall that I returned the iPhone 5s last year, complaining that the 5s wasn't substantially differentiated from its predecessor, the iPhone 5. Well, the 6 Plus is substantially differentiated from any previous iPhone. After using it for only a few days, I'd say it has been well worth the wait. As long as you're on board with the idea of a plus-sized device, the iPhone 6 Plus is a solid bet.
If you just look at vendor financials, the enterprise storage business seems stuck in neutral. However, flat revenue numbers mask a scorching pace of technical innovation, ongoing double-digit capacity growth in enterprises, and dramatic changes in how and where businesses store data. Get the 2014 State of Storage report today. (Free registration required.)
Never Miss a Beat: Get a snapshot of the issues affecting the IT industry straight to your inbox.
You May Also Like
---