Apple, Samsung Patent Battle: Round 2
Apple, Samsung Patent Battle: Round 2
Apple and Samsung prepare to face off again next month in their smartphone and tablet patent dispute.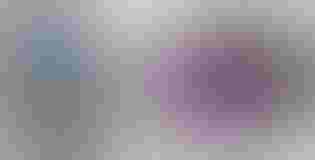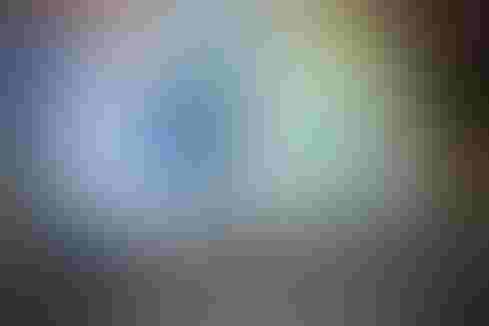 CES 2014: 8 Technologies To Watch
CES 2014: 8 Technologies To Watch (Click image for larger view and slideshow.)
Apple and Samsung have framed the next battle in their ongoing patent war. The two companies have finalized the list of patents and devices in dispute, and they will hash out the details in a San Jose courtroom beginning March 31.
Both companies started out with much broader lists of patents, devices, and complaints, but they have whittled the list down as per the instructions of US District Court Judge Lucy Koh, who is overseeing the trial. (Koh also oversaw the first trial between Apple and Samsung in 2012.)
Samsung says a number of Apple devices violate four of its patents. According to Foss Patents, the patents pertain to nonscheduled transmission over an enhanced uplink data channel, signaling control information of uplink packet data service, recording and reproducing digital image/speech, and remote video transmission systems. The first two have been deemed standard essential, which means Samsung is obligated to license them at fair, reasonable, and nondiscriminatory rates. It's not clear how Samsung will convince a court that Apple owes it vast sums of money, even if Apple is infringing on those patents.
Samsung is targeting older and more recent Apple devices, citing the iPhone 4, 4S, and 5; the iPad 2, 3, and 4; the iPad Mini; the fourth- and fifth-generation iPod Touch; and the MacBook Pro in its infringement claims. Many of these devices are still for sale, which means the outcome of the trial could affect their availability.
[What does Apple have up its sleeve? Read 5 Apple Patents Hint At Surprises.]
Apple's complaints center more on user interface elements than on underlying technology. The four patents cover data tapping, Siri-style unified search, asynchronous data synchronization, and auto-complete functions. The US Patent and Trademark Office has agreed to take another look at the validity of Apple's auto-complete patent; depending on its findings, that patent could be sliced from the trial.
Like Samsung, Apple is targeting some of its rival's older handsets, many of which are no longer available. The devices Apple says are infringing on its patents include the Galaxy Admire; the Galaxy Nexus; the Galaxy Note and Note II; the Galaxy S II, S II Epic 4G Touch, and S II Skyrocket; the Galaxy S III; the Galaxy Stratosphere; and the Galaxy Tab 2 10.1.
This trial involves an entirely different batch of devices and patents from the first one. Found guilty of infringing on a number of Apple patents in August 2012, Samsung was socked with damages of $930 million, which it must pay Apple. It's unclear when -- or if -- Samsung made that payment.
Teams from Apple and Samsung will meet before March 31 in a last-ditch attempt to hammer out an agreement, but the likelihood of the two parties finding an amicable solution is slim. The CEOs of Apple and Samsung held similar talks ahead of the 2012 trial but were unable to reach a deal. Apple CEO Tim Cook has said he dislikes the litigation, but that hasn't slowed down Apple's attempts at recourse.
Foss Patents' Florian Mueller wrote in a blog post that, even though the trial pertains mostly to old products, the outcome could affect current and future products, such as the iPhone 5s and the Galaxy S5.
The InformationWeek Conference is an exclusive two-day event taking place at Interop where you will join fellow technology leaders and CIOs for a packed schedule with learning, information sharing, professional networking, and celebration. Come learn from one another and honor the nation's leading digital businesses at our InformationWeek Elite 100 Awards Ceremony and Gala. You can find out more information and register here. In Las Vegas, March 31 to April 1, 2014.
Never Miss a Beat: Get a snapshot of the issues affecting the IT industry straight to your inbox.
You May Also Like
---