Apple Supplier Accused Of Labor Exploitation
Apple Supplier Accused Of Labor Exploitation
Apple maintains it's committed to improving labor conditions at its suppliers and says it has been making progress.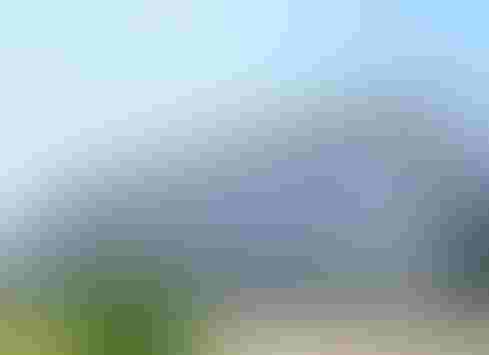 Catcher Technology in Taiwan runs the Chinese Apple factory whose practices are questioned by watchdog groups.
Quiz: Spot The Real Tech Headlines
Quiz: Spot The Real Tech Headlines (Click image for larger view and slideshow.)
An investigation into working conditions at a factory in Suqian, China, that makes components for Apple products has found "serious health and safety, environmental, and human rights violations," says China Labor Watch (CLW) and Green America.
The factory is operated by Taiwan-based Catcher Technology. It contracts with other technology companies including Dell, HP, Lenovo, Sony, HTC, and Motorola.
But advocacy groups tend to focus on the most high-profile clients of companies engaged in questionable practices. Apple, for example, is mentioned on CLW's website almost twice as often as Samsung, challenged last month by CLW for alleged labor violations at a supplier. Google, in turn, is mentioned about three times as often as Apple on Greenpeace's website, because of that group's focus on the environmental impact of data centers and Google's data center footprint.
The latest report comes just a few days ahead of an Apple media event expected to bring news of its next iPhone model, amid a high-profile hack of celebrities' iCloud accounts, and only a month after Apple banned two toxic chemicals used previously by its suppliers to clean its devices.
[Better front cameras in new smartphones feed the selfie frenzy. Read Nokia, HTC Go Selfie Crazy.]
In an email, a spokesperson for CLW confirmed that it released its report with an eye toward Apple's upcoming announcement.
"The timing of the report was in part related to Apple's press event," the group's spokesperson said. "It was also related to Apple's recent announcement of a ban on the use of two toxic chemicals in first-tier supplier factories. Finally, the report timing was linked to CLW's need to conduct a follow-up probe on Catcher's labor conditions to verify whether or not Apple and the factory followed through with reforms promised in April 2013."
CLW and Green America claim that Apple has failed to live up to its commitments to improve conditions at its suppliers. CLW says it informed Apple of problems at the Suqian factory in April 2013 and that Apple has not made progress in improving working conditions there. "In spite of Apple's supplier code of conduct and commitments to prevent these violations, more than a year later, they persist," the groups claim.
The undercover investigation, conducted at Catcher Technology's factory in August, found: "significant amounts of aluminum-magnesium alloy shreddings on the floor and dust particles in the air," which pose a health risk and fire hazard; insufficient protective gear for handling toxic chemicals; locked safety exits; lack of fire drill and safety training; chemical and waste dumping in nearby rivers; many student workers 16 to 18 years old working for periods of 10 hours or more, subject to forced overtime; unpaid overtime wages; hiring discrimination; and a grievance process that brings retaliation against workers.
Apple in an emailed statement reiterated its commitment to safe and fair working conditions throughout its supply chain and noted that it is the only technology company admitted to the Fair Labor Association.
"We know our work is never done, and we are devoted to constant improvement," an Apple spokesperson said. "Last year we conducted 451 audits deep into our supply chain so we could uncover problems and work with our suppliers to fix them, and we make it a priority to investigate every specific concern brought to our attention."
Apple insists that it has been conducting monthly audits at Catcher Technology's Suqian facility, which makes aluminum enclosures for MacBooks and iPads, and that the factory consistently exceeds international safety standards. "As a result of our quarterly fire-safety inspections, the most recent of which happened last week, Catcher has made same-day repairs of broken and expired fire extinguishers, unblocked corridors and fire exits, and added missing emergency exit signs," Apple's spokesperson said.
The CLW/Green America report contends the Suqian facility makes iPad and iPhone 5 parts; Apple's statement mentions only iPad and MacBook enclosures.
Apple says it opposes excessive overtime and works with its suppliers to avoid it. The company says that work reports for the year so far indicate that Catcher has achieved 95% compliance with a 60-hour work week limit. It also notes that Catcher is among 160 companies enrolled in its 18-month Apple Supplier EHS Academy training program, launched last year to address labor and environmental concerns related to its contract manufacturers.
In its ninth year, Interop New York (Sept. 29 to Oct. 3) is the premier event for the Northeast IT market. Strongly represented vertical industries include financial services, government, and education. Join more than 5,000 attendees to learn about IT leadership, cloud, collaboration, infrastructure, mobility, risk management and security, and SDN, as well as explore 125 exhibitors' offerings. Register with Discount Code MPIWK to save $200 off Total Access & Conference Passes.
Never Miss a Beat: Get a snapshot of the issues affecting the IT industry straight to your inbox.
You May Also Like
---