Apple, Tesla Tussle Over Talent
Apple, Tesla Tussle Over Talent
Tesla Motors looks to Apple for new employees as the cars of the future begin to resemble computers.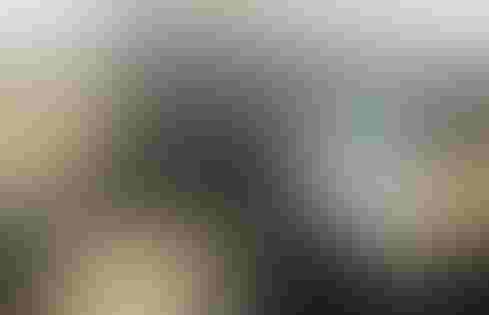 (Image source: <a href="http://www.autoevolution.com/cars/tesla-motors-model-s-2012.html#aeng_tesla-motors-model-s-2012-60-kwh-302-hp" target="_blank">AutoEvolution</a>)
8 Reasons IT Pros Need To Reject A Promotion
8 Reasons IT Pros Need To Reject A Promotion (Click image for larger view and slideshow.)
When Apple employees pack up their desks to leave the company, there's a strong chance that they're off to work for Tesla Motors.
In a Feb. 5 report detailing Tesla's hiring practices, Bloomberg reported that the famous electric-carmaker has poached more than 150 Apple employees across all divisions of the company. With new hires ranging from lawyers to engineers, Tesla has hired more workers from Apple than from any other company – including automobile makers.
"From a design philosophy, [Apple] is relatively closely aligned," said Elon Musk, Tesla cofounder and CEO, in an interview with Bloomberg. Musk is known to insert himself in the interview process for new employees, taking time to talk tech with potentially key software developers.
Its acquisition of Apple talent will put Tesla ahead of its competition as cars become increasingly more computerized. The software implemented in today's cars only comprises a small part of their value, but its importance will only grow over time. Traditional carmakers that can't attract tech talent won't stand a chance.
Tesla's status as an innovator in the auto industry is comparable to Apple's in the computer world when that company was in its early stages, and Tesla shows no signs of slowing down. Elon Musk recently put up the funds to build a test hyperloop, a tube with low air pressure designed to support "pods" moving at top speeds of 750 miles per hour. The test track is expected to measure five miles, but the possibilities for speedy travel are far greater.
Tesla isn't the only auto company picking its talent from the Apple tree. Ford Motors, which views itself "as both a mobility and an auto company" according to president and CEO Mark Fields, recently opened a new research center in Silicon Valley. The research center's technical leader, Dragos Maciuca, is a former Apple employee.
[When will Google enter the auto space?]
Ford's goal is to develop systems that support mobility, connectivity, and autonomous vehicles. The new lab is predicted to become one of the area's largest automotive research facilities, and is expected to employ 125 researchers and engineers by the end of this year. With this announcement, Ford joins the ranks of Mercedes-Benz, Nissan, BMW, Volkswagen, and Toyota, all automakers gearing up to compete with Tesla in Silicon Valley.
While Apple employees will eagerly jump to Tesla, not many are willing to make the reverse switch. Musk reported to Bloomberg that Apple has tried to hire his employees, going so far as to offer $250,000 signing bonuses and 60% increases in salary.
"Apple tries very hard to recruit from Tesla," Musk noted. "But so far they've actually recruited very few people."
Attend Interop Las Vegas, the leading independent technology conference and expo series designed to inspire, inform, and connect the world's IT community. In 2015, look for all new programs, networking opportunities, and classes that will help you set your organization's IT action plan. It happens April 27 to May 1. Register with Discount Code MPOIWK for $200 off Total Access & Conference Passes.
Never Miss a Beat: Get a snapshot of the issues affecting the IT industry straight to your inbox.
You May Also Like
---