Apple Updates iPad, iMac, OS X, iOS
Apple Updates iPad, iMac, OS X, iOS
iPad Air 2 gets slimmer and more powerful, while iMac gains a 5K Retina display.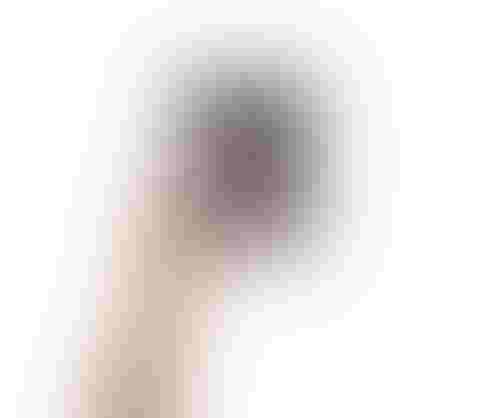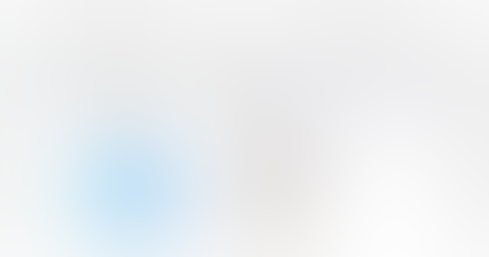 10 Great iOS 8 Features
10 Great iOS 8 Features (Click image for larger view and slideshow.)
Apple on Thursday introduced updated models of its iPad Air, iPad mini, iMac, and Mac mini, along with a revision of its desktop operating system, OS X Yosemite, and an update to its mobile operating system, iOS 8.1.
The announcements follow the company's launch last month of the iPhone 6, iPhone 6 Plus, and iOS 8, and its preview of next year's Apple Watch.
iOS 8.1, available to users of recent vintage iOS devices as a free download, enables Apple Pay, Apple's new online payment system. It also includes the public beta of iCloud Library, a way to make photos and videos available across iCloud-connected devices.
[Here's what we're still waiting for from Apple: Apple iPad Event: Few Surprises.]
At a media event, Apple CEO Tim Cook said Apple Pay will be available on Monday, October 20. "We think it is going to be profound," he said, noting that 500 banks and many large retailers now support Apple Pay.
Cook said that WatchKit, the company's Apple Watch API, will be available to developers next month. The Apple Watch is scheduled for release in early 2015.
Craig Federighi, SVP of software engineering, provided a demonstration of one of OS X Yosemite's most anticipated features, Continuity, a set of services that make Apple devices aware of each other and make files available across those devices. Taking a lighthearted look at Apple's penchant for secrecy, the demo involved a call to comedian Stephen Colbert, who urged Federighi to hurry up with the Apple Watch.
Federighi said OS X Mavericks is now available as a free download from the Mac App Store.
The iPad Air 2 now includes Apple's Touch ID sensor in its Home button, which allows users to authenticate themselves using a fingerprint, eliminating the burden of password entry. It also comes with a more powerful Apple-designed A8X processor, similar to the iPhone 6's A8 processor but tuned the demands of graphics on a larger screen.
Apple SVP of worldwide marketing Phil Schiller said that the A8X processor is 40% faster than its predecessor and can achieve as much as 2.5x better GPU performance.
Showing off the new iPad Air 2, Cook extolled its lightness. "It's unbelievably gorgeous, and look how thin it is," he said. "Can you even see it?"
At just 6.1mm thick, you might have to squint. The iPad Air 2 starts at $499.
The iPad mini 3 includes an A7 chip, a 7.9-inch Retina display, 5MP iSight Camera, 1080p HD video recording, a FaceTime HD camera, 802.11n wireless networking, and a Touch ID sensor. It starts at $399.
Apple will begin taking iPad Air 2 and iPad mini 3 pre-orders on Friday, October 17, and plans to ship the devices in a week.
The new 27-inch iMac has "the world's highest-resolution display," said Schiller. "There are seven times more pixels on an iMac display than on your HD TV." Yet this Retina 5K display uses 30% less energy than conventional iMac displays. It comes with a 3.5-GHz quad-core Intel Core i5, capable of 3.9-GHz via Turbo Boost, AMD Radeon R9 M290X graphics, 8 GB of memory, and a 1-TB Fusion Drive. It starts at $2,499 and is now available through Apple's online store.
The entry-level Mac mini features a 1.4 GHz dual-core Intel Core i5 with Turbo Boost speeds up to 2.7 GHz, 4 GB of memory, Intel HD Graphics 5000 and a 500-GB hard drive, starting at $499. More powerful models featuring dual-core Intel Core i5 at 2.6 GHz and 2.8 GHz are also available.
Cook closed the event by highlighting the advantages of Apple's tightly controlled ecosystem.
Apple's products, Cook said, "are designed to be incredible products individually, but they're also designed to work together seamlessly."
InformationWeek's new Must Reads is a compendium of our best recent coverage of project management. Learn why enterprises must adapt to the Agile approach, how to handle project members who aren't performing up to expectations, whether project management offices are worthwhile, and more. Get the new Project Management Must Reads issue today. (Free registration required.)
Never Miss a Beat: Get a snapshot of the issues affecting the IT industry straight to your inbox.
You May Also Like
---