Apple Watch Parts Not So Pricey
Apple Watch Parts Not So Pricey
A breakdown of the Apple Watch components shows the bill of materials could be as low as $81.20 -- far less than the $349 retail price.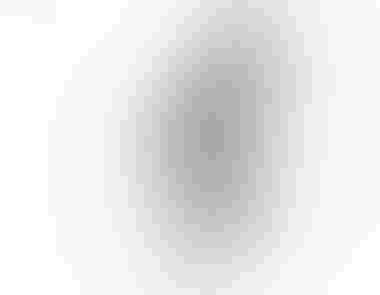 (Image: Courtesy of IHS Technology)
10 Apple Watch Apps For Business, Productivity
10 Apple Watch Apps For Business, Productivity (Click image for larger view and slideshow.)
The Apple Watch doesn't cost Apple all that much to assemble, according to analysis by IHS Technology. The core component and manufacturing prices are hundreds less than what Apple charges for the highly sought-after wearable. The Apple Watch is more than the sum of its parts, of course, and Apple CEO Tim Cook has thrown shade on the accuracy of such cost breakdown reports.
A teardown of the 38mm Apple Watch Sport revealed a bill-of-materials cost of $81.20. Assembly, which costs $2.50, brings the total hardware cost of the wearable to $83.70. The 38mm Apple Watch Sport retails for $349. IHS said the Watch hardware costs are only about 24% of the wearable's total sale price. Most other Apple products have hardware-to-retail ratios between 29% and 38%.
It's important to point out IHS Technology's analysis does not account for R&D (surely a huge percentage of the Watch's cost to Apple), marketing, logistics, IP licensing, overhead, and other potential expenses.
"It is fairly typical for a first-generation product rollout to have a higher retail price versus hardware cost," said Kevin Keller, senior principal analyst-materials and cost benchmarking services for IHS Technology. "While retail prices always tend to decrease over time, the ratio for the Apple Watch is lower than what we saw for the iPhone 6 Plus and other new Apple products, and could be of great benefit to Apple's bottom line if sales match the interest the Apple Watch has generated."
The Apple Watch is the first product created entirely under the umbrella of Tim Cook's leadership. Former CEO Steve Jobs had nothing to do with it. Cook hasn't said how long the company spent developing the watch, but you can bet it's been a long time in the making. Apple announced the device in September 2014 and is just now rolling out the first wave of devices.
There are no real surprises inside the Apple Watch, according to IHS.
[Apple Watch mysteries revealed? Read Apple Watch Launch: 6 Things We Know Now.]
LG made the plastic OLED display, which was paired with a TPK Slim GG touchscreen overlay to provide the "touch force" functionality of the screen. Total screen cost, according to IHS: $20.50. The integrated circuit is all Apple and carries a cost of $10.20. The flash modules, which include an 8 GB NAND module from Toshiba and a 512 MB DRAM module from Micro Technologies, total $7.20. The Broadcom Bluetooth/WiFi radio costs $3.00; UI components (audio codec, power amplifier, NFC controller, and touch controller) together total $5.50; the STMicro gyroscope/accelerometer and amsG ambient light sensor total $3.00; the battery costs $0.80; and other mechanicals (enclosure, wristbands, switches, and others) total $16.50.
"While these features have been promoted by Apple, none are necessarily revelatory," said Keller. "It is noteworthy that many features are appearing for the first time -- in combination -- in one device. It could be a bellwether for other future Apple products."
Despite IHS Technology's expertise in such breakdowns, the estimates are to be taken with a grain of salt. CEO Tim Cook cast doubt on their validity during the company's earnings call on Monday.
"Generally there are cost breakdowns that come out around our products that are much different than the reality. I've never seen one that's anywhere close to being accurate," said Cook. Interpret that however you see fit.
With any luck IHS will be able to tackle some of the pricier Apple Watch variants to see what's really boosting retail prices from the $349 point-of-entry to $10,000 and beyond.
Never Miss a Beat: Get a snapshot of the issues affecting the IT industry straight to your inbox.
You May Also Like
---