Apple Watch: What To Expect On March 9
Apple Watch: What To Expect On March 9
Apple is holding a special event on March 9 to highlight the Apple Watch. The big question on everyone's mind: Is it as "life-changing" as CEO Tim Cook claims?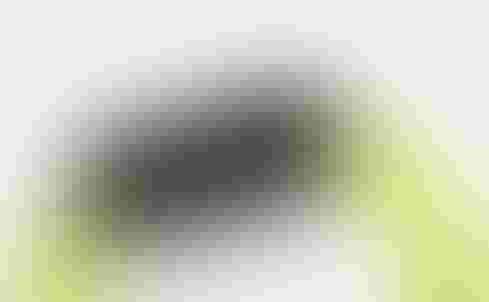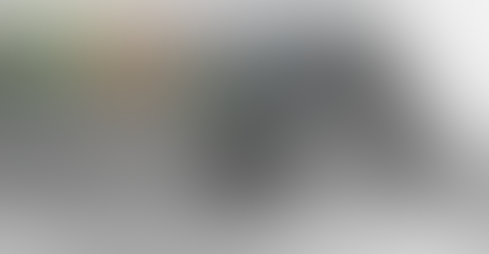 Apple Watch: 5 Facts, 5 Questions
Apple Watch: 5 Facts, 5 Questions (Click image for larger view and slideshow.)
The Apple Watch is finally -- almost-- here.
Apple first revealed the wearable at its iPhone 6 event in September. Apple gave itself six long months to finalize the device ahead of its official debut. It also gave the tech industry, including competitors, six months to ponder its potential impact on a market that's anything but defined.
Apple's "Spring Forward" event kicks off at 10 a.m. PST (1 p.m. EST) on Monday, March 9, at the Yerba Buena Center for the Arts in San Francisco. (You can watch the live stream here.) The device itself won't reach stores until some point in April, but Apple is expected to spill all the details and cover all the unknowns during Monday's event.
Some of the most basic questions Apple has to answer are:
How much is it going to cost?

How long will the battery really last?

How good will the apps really be?

When and where will people be able to buy it?

How easy will it be to use and customize?
The iPhone and iPad maker will surely get to all these during the presentation. In the long build-up to the event, speculation is all over the map on these various points.
For example, let's consider pricing.
The Apple Watch will cost between $349 and $5,000, depending on the edition and materials. There are three basic models, Watch, Watch Sport, and Watch Edition. The Watch Sport, with its plastic band, is where you'll probably find that lowest $349 price point. The cost of the Watch is anyone's guess at the moment. Daring Fireball's John Gruber believes pricing may start at $700 and exceed $1,000. The Watch Edition, however, is where things get really expensive. The Watch Edition in gold may command as much as a used car. Where Gruber believes it'll fetch around $5,000, some analysts have suggested the price may skyrocket to more than $10,000.
You might ask yourself why anyone would pay so much for a smartwatch, especially when the competition offers models for as little as $149.
Unlike the majority of its competitors, Apple is paying strict attention to fashion. Let's face it -- many people already spend thousands of dollars on high-end timepieces. If they didn't, brands such as Rolex wouldn't exist. Motorola's Moto 360 is appealing in the fashion department, as long as you like stainless steel. LG and Huawei heated things up this week with the high-end LG Watch Urbane and Huawei Watch, each of which uses high-grade materials and classy designs. But no smartwatch maker has yet offered a truly elegant and refined product.
It should be no surprise to see Apple lead the way.
Wearables as a category are in their infancy. The market, which includes fitness bands, mid-range trackers, and full-on smartwatches saw shipments of 4.6 million during 2014, according to Canalys. Of those, only 720,000 were smartwatches running Google's Android Wear platform. Android Wear is arguably the most visible smartwatch operating system out there other than Pebble. Analysts predict Apple will sell between 15 and 26.3 million Apple Watches by the end of 2015. Those figures range between three and six times the entire market for 2014. Apple placed orders for about 5 million ahead of launch.
Apple seems to be focusing on the right mix of features to scare up interest in the device. We already know the company sold 72 million iPhones during the holiday quarter, an incredible record. Perhaps the biggest unknown at this point, however, is how apps will truly function on the device and interact with the iPhone. Apple already released its WatchKit to developers, who are fine-tuning their apps ahead of the Watch's debut.
Let's not forget Apple's other product lines.
[ Read about the best business devices from MWC. ]
The Apple Watch will be the focus of Monday's event, but likely not the only product up for discussion. The company is widely believes to have a significant refresh of the MacBook Air on deck. For example, many expect the device to feature a smaller 12-inch Retina Display. The current crop of Airs should be given processor and other spec improvements. Many have predicted that Apple will release iOS 8.2, as well, which will add features related to HomeKit and HealthKit. The iPad Pro is no longer on deck, and neither is an update to the Apple TV.
InformationWeek will provide full coverage of the event as it unfolds.
Attend Interop Las Vegas, the leading independent technology conference and expo series designed to inspire, inform, and connect the world's IT community. In 2015, look for all new programs, networking opportunities, and classes that will help you set your organization's IT action plan. It happens April 27 to May 1. Register with Discount Code MPOIWK for $200 off Total Access & Conference Passes.
Never Miss a Beat: Get a snapshot of the issues affecting the IT industry straight to your inbox.
You May Also Like
---