Apple WWDC 2014 Highlights: A New Era?
Apple WWDC 2014 Highlights: A New Era?
WWDC 2014 may go down as a pivotal Apple moment. The iOS 8 improvements and other factors point to a new chapter, featuring a more open Apple.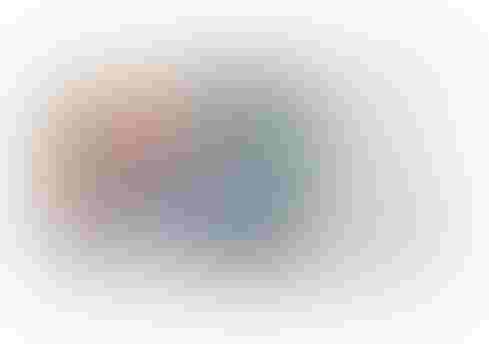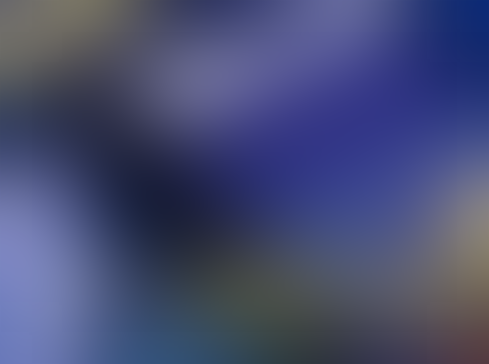 Google I/O 2014: 8 Things To Watch
Google I/O 2014: 8 Things To Watch (Click image for larger view and slideshow.)
Apple executives used a lighthearted tone when addressing attendees during the keynote of this year's Worldwide Developer Conference (WWDC). Their jokey vibe, mixed perfectly with hard-hitting news, generated a mostly positive reaction, not only from developers, but also from the greater technology community.
The company used the event to show off its latest operating systems -- and its new willingness to work with others. WWDC 2014 may go down as one of the pivotal moments in Apple's long and storied history. Here's why.
Apple often evokes a "my way or the highway" attitude. It does what it wants to do with seemingly little or no regard for the wishes of others. If you don't like what it offers, well, you are free to choose something else. For example, Apple did not cave to consumer pressure to add Blu-ray support to its iMacs and MacBooks. When asked about it, then-CEO Steve Jobs said licensing Blu-ray was "a bag of hurt." It never added Blu-ray to its machines, and yet they've sold just fine over the years.
[Apple's dealt another blow to Google. See Apple Dumps Google Search For Microsoft's Bing.]
This same attitude has been especially prevalent in iOS, Apple's smartphone and tablet operating system. For example, Apple never supported Adobe Flash in iOS. People screamed and called the Safari browser in iOS a joke because it wouldn't run Flash. Jobs even wrote a blog post explaining why he disliked Flash so much. Years later, with the web moving on to open standards, Apple's stance makes more sense.
This is not to say the company was right or wrong in either instance. It simply chose to do its own thing, consumers -- and partners such as Adobe -- be damned. iOS 8 changes that.
First, Apple added features for which its customers have been clamoring loudly. Case in point: the keyboard. The iOS keyboard has been bemoaned in every version of iOS since 2008. Though Apple tweaked it here and there, it didn't really change course until this week. Not only did Apple add a significant new feature -- word prediction -- but it said iOS 8 will support third-party keyboards. This will give iPhone users the same amount of choice offered to Android users. In other words, Apple is willing to work with others to provide its customers with an experience it cannot or will not offer itself.
Family Sharing solves another major pain point for iPhone lovers. With Family Sharing enabled, up to six members of the same family -- each with his or her own Apple ID -- can access all the content purchased from a single credit card. Family Sharing allows parents to set spending limits for children, as well. Further, the tool makes it easier for families to share calendars, photos, and location data and even find a family member's lost device. Again, this is Apple paying attention to the needs of its customers, not its own predilections for adding more credit card accounts to iTunes.
Apple conceded to consumers again in making changes to the Messaging application (though one could argue it is also responding to fierce competition). The iOS Messaging app -- used for text messages -- has always been behind the times. For example, it wasn't able to send picture or video messages for years after launch. It still can't send multiple images in a single message.
In iOS 8, Apple resolves a lot of Messaging's problems. First, it will support spontaneous additions and removals from group chats. It now supports voice messages and short video clips, both of which can be captured and sent with quick and easy gestures. It adds the ability to share location details and, my favorite, the ability to see all the attachments in a conversation thread at once. Some of these features have been borrowed from competing services, such as WhatsApp and BBM. No matter the source, they are a win for consumers.
These are all good, customer-facing additions to the operating system that will go a long way toward making iPhone and iPad owners happier users. Apple didn't stop there. It finally gave developers what they really want: more hooks into the platform.
Some of the highlights for developers include TouchID (access to the fingerprint sensor), PhotoKit (access to Apple's camera-editing software), and Camera APIs (better control over exposures). Then there's HealthKit, HomeKit, and CloudKit for health, home automation, and cloud-based apps, respectively.
The revised iOS SDK has more than 4,000 new APIs that reach deep into the operating system, giving developers access to features they've never had before in iOS. One of the biggest is Apple's WebKit rendering engine. Apple has reserved the best versions of WebKit for its Safari browser and forced app writers to use older, less optimized code. This behavior put the hurt on competing browsers, such as Google's Chrome. In iOS 8, it appears Apple has reversed that decision and will allow third-party apps to access the best version of WebKit. That's better for developers, their apps, and end users.
The really big concession, however, is Swift, Apple's new programming language. Swift has been four years in the making. It removes much of the bulky code used in Objective C, and it streamlines the coding process for iOS apps. The cheers from the developer audience alone are testimony to the excitement over Swift. With Swift, it won't be so painful to make apps for iPhones and iPads. That means developers can save time and money, and they can publish their little dream app that much quicker.
The additional APIs and tools for developers show that Apple is opening up -- at least a little bit. It has changed its stance and won't hold on to iOS in such a tight-fisted manner. Apple is now more willing to work with others -- in this case, developers -- for the mutual benefit of all. That's the best news Apple has generated in a long, long time. It's a welcome change, and one we should hope is only the beginning of a new era at Apple.
What do Uber, Bank of America, and Walgreens have to do with your mobile app strategy? Find out in the new Maximizing Mobility issue of InformationWeek Tech Digest (free registration required).
Never Miss a Beat: Get a snapshot of the issues affecting the IT industry straight to your inbox.
You May Also Like
---