Apple Yanks Buggy iOS 8 Update
Apple Yanks Buggy iOS 8 Update
Apple continues a week of miscues with an iOS 8 update that killed cellular service for some users.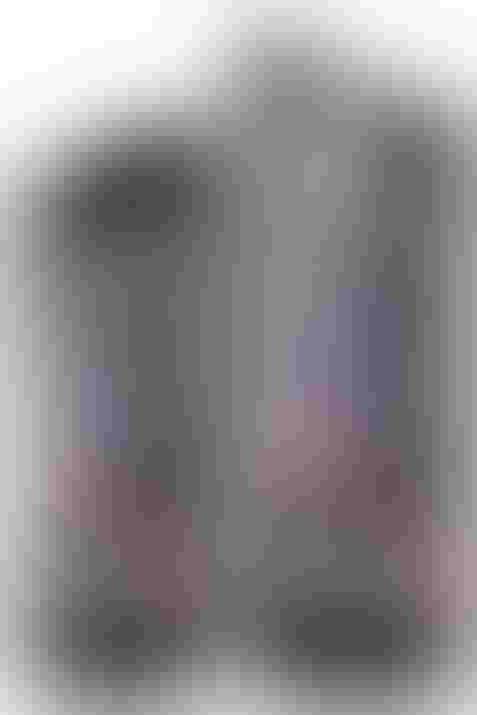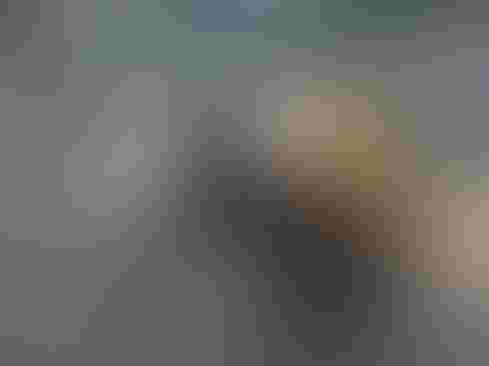 IT Dress Code: 10 Cardinal Sins
IT Dress Code: 10 Cardinal Sins (Click image for larger view and slideshow.)
Apple issued the first update for iOS 8 Wednesday but withdrew the release several hours later, following reports that the update had disabled cellular service for some users.
Released last week, iOS 8 has received mostly positive reviews from critics, especially when the OS is paired with the new iPhone 6 or iPhone 6 Plus. Apple sold a record-breaking 10 million iPhones during the new devices' first three days of availability. But despite this success, the iOS 8 update bug is only the latest of several Apple missteps over the past week.
The iOS 8.0.1 update had been intended to fix a bug that prevented new HealthKit fitness apps from launching last week, as originally planned. Apple said the 8.0.1 update would also fix a variety of other problems, such as unstable performance from third-party keyboards and inaccessible photo libraries.
[What is it like having an iPhone 6 Plus? Read Apple iPhone 6 Plus: My First Weekend.]
Unfortunately, the update also killed cell service for some users. Some also reported disabled Touch ID sensors. An Apple rep acknowledged the issue to the website Re/code, confirmed the company had withdrawn the update, and said Apple engineers were working on a fix.
It's unclear how many users have been affected, but the update bug has reportedly impacted users across all carriers. The issue has also affected, not only older iPhones, but also new iPhone 6 and iPhone 6 Plus units. Some publications reported that their attempts to replicate problems by installing update 8.0.1 were unsuccessful. Earlier this week, Apple said nearly half of iOS users had moved to iOS 8.
Apple's faulty update continues a series of uncharacteristic mistakes and miscalculations. Some commentators felt Apple overestimated U2's current appeal when it licensed the band's new album in order to give it away free to iTunes users. This criticism gained validity when many users complained because Apple caused the album to automatically download to millions of devices.
The U2 issue faded as positive buzz over iOS 8 and the new iPhones took over -- but then new problems reared up. HealthKit apps were delayed. Some users complained that the update required too much storage space. Microsoft cleverly exploited this situation by offering free OneDrive storage so iPhone users wouldn't have to delete apps and pictures to make room for iOS 8.
Other users complained about customary first-week bugs. Problems have been significantly greater for those who've installed the update on older devices. Most recently, some users complained that the iPhone 6 Plus's aluminum frame bends too easily and might be susceptible to damage from somewhat typical use. And all of the preceding doesn't even address lingering privacy questions engendered by alleged hacks of several celebrities' iCloud accounts.
Time will tell if these recent problems morph into a long-term concern. Apple rarely makes so many gaffes in such quick succession, but bugs are typical during any new product's first few weeks of release. Apple has certainly survived past iPhone and iOS launch problems, such as the Maps fiasco and the infamous "Antennagate" affair. Will the company similarly brush off its newest challenges? Let us know what you think in the comments.
Cloud Connect (Sept. 29 to Oct. 2, 2014) brings its "cloud-as-business-enabler" programming to Interop New York for the first time in 2014. The two-day Cloud Connect Summit will give Interop attendees an intensive immersion in how to leverage the cloud to drive innovation and growth for their business. In addition to the Summit, Interop will feature five cloud workshops programmed by Cloud Connect. The Interop Expo will also feature a Cloud Connect Zone showcasing cloud companies' technology solutions. Register with Discount Code MPIWK or $200 off Total Access or Cloud Connect Summit Passes.
Never Miss a Beat: Get a snapshot of the issues affecting the IT industry straight to your inbox.
You May Also Like
---