Benioff: Oracle's 'Big Mistake' Is Salesforce's Gain
Benioff: Oracle's 'Big Mistake' Is Salesforce's Gain
Salesforce.com CEO Marc Benioff says hiring former Oracle executive Keith Block moved the company "to the next level" in selling to big companies.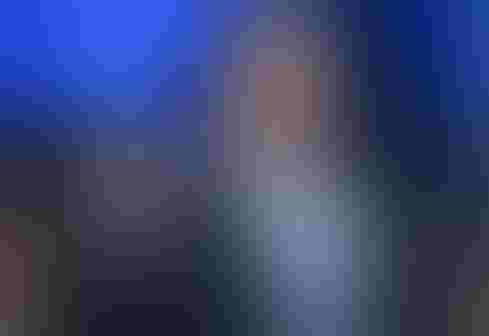 Marc Benioff kicks off the Salesforce1 World Tour in New York.
8 Ways An SMB Makes Most Of Salesforce.com
8 Ways An SMB Makes Most Of Salesforce.com (Click image for larger view and for slideshow.)
Salesforce.com CEO Marc Benioff had three goals for his company going into 2013, and on one of those goals -- closing more deals with large customers and working more closely with systems integrators -- Benioff says success can be attributed to the hiring of Keith Block, the former executive VP of Oracle's North America sales and consulting organization.
Benioff worked with Block when he, too, was at Oracle, and he had tried to recruit him for at least 10 years. "But I couldn't get him until [Oracle president] Mark Hurd relieved him of his duties," Benioff told a handful of journalists following Wednesday's Salesforce1 event in New York. "I think the biggest mistake Mark Hurd ever made was letting Keith Block leave Oracle, because he's probably the best sales executive the enterprise software industry has ever seen."
Oracle fired Block in June 2012 after derogatory remarks by the executive emerged in the California trial tied to Oracle's decision to stop making software for HP servers using Intel Itanium chips (a decision later overturned by court order). In instant messages shared as evidence during the trial, Block said Oracle "bought a dog" when it acquired Sun Microsystems for $7.3 billion and, in another exchange, he slighted Oracle president Mark Hurd for generating "lots of noise, not much results."
[Want more on Salesforce.com's new mobile platform? Read Salesforce.com's Salesforce1 Platform: A Closer Look.]
Oracle has experienced uneven results since parting ways with Block, missing Wall Street expectations in at least three of its last six quarters, though it exceeded expectations in its most recent quarter.
Salesforce hired Block in June 2013 as president and vice chairman (with an immediate jump to the board of directors). Describing Block as trusted by systems integrators, Benioff said the executive has since "brought in a world-class management team" that has helped Salesforce.com execute on large projects.
One recent direct appeal to large organizations has been Salesforce Superpods, which were announced in partnership with HP at Dreamforce in November. Superpods are dedicated instances of Salesforce.com application services now available to the company's largest customers. "It's in our datacenter, it's our same software, and it's the same stack, but it's just that there's only one [large] customer running on that pod," said Benioff.
Just how big do you have to be to qualify for a Superpod?
"You have to spend more than $50 million a year with us," Benioff said. "That's a big number for a lot of companies, but it turns out that quite a few of our customers are in that zone now."
Thus far HP, which supplies the hardware for Superpods, is the only known customer using the approach. But Benioff said several other customers are interested in specifying datacenter locations, networks, and the "four or five" other configuration options available.
Benioff's two other goals for 2013 were to enable customers to run Salesforce entirely using mobile devices and to ramp up Salesforce Marketing Cloud capabilities. The mobile goal led to Salesforce1, the company's "feed-first," API-rich mobile platform introduced seven weeks ago at the company's Dreamforce event in San Francisco. Wednesday's event in New York largely recapitulated the Salesforce1 presentations from Dreamforce.
The marketing goal was fulfilled through the $2.5 billion acquisition of ExactTarget, Benioff said. It's clearly a point of pride for the executive that Salesforce has retained many (though not all, he admitted) of the entrepreneurs who founded acquired companies.
"ExactTarget is strategic for us, and [CEO] Scott Dorsey is on my management team and we're meeting constantly," Benioff said. "When Oracle bought RightNow, it was not a successful execution because they buried them, they're not reporting at the right level, and nobody takes it seriously. We'll see the same thing with [Responsys] because it's not strategic to Oracle."
Benioff's remarks also ranged over Microsoft -- of which he said the pending CEO change might be too little, too late -- and his own leadership approach, through which he says he tries to blend happiness, success, and giving back to the world through the Salesforce Foundation and through personal charities.
But Benioff's most passionate remarks inevitably got back to his "multidimensional" relationship with Oracle, with Oracle CEO Larry Ellison being a long-time mentor and friend, and with Salesforce being a "very good customer" for Oracle by way of the 10-year agreement it signed last summer to use Oracle's database and middleware. These warm words aside, Benioff's more heated remarks make it clear that the two companies also remain fierce competitors.
Doug Henschen is executive editor of InformationWeek, where he covers the intersection of enterprise applications with information management, business intelligence, big data, and analytics. He previously served as editor-in-chief of Intelligent Enterprise, editor-in-chief of Transform magazine, and executive editor at DM News.
There's no single migration path to the next generation of enterprise communications and collaboration systems and services, and Enterprise Connect delivers what you need to evaluate all the options. Register today and learn about the full range of platforms, services, and applications that comprise modern communications and collaboration systems. Register with code MPIWK and save $200 on the entire event and Tuesday-Thursday conference passes or for a Free Expo pass. It happens in Orlando, Fla., March 17-19.
Never Miss a Beat: Get a snapshot of the issues affecting the IT industry straight to your inbox.
You May Also Like
---