BetterCloud's Politis on Founders Finding 'Fast-Moving Water'
BetterCloud's Politis on Founders Finding 'Fast-Moving Water'
Candid chat at the New York Enterprise Tech Meetup outlined the importance of the right hires and delivering on product if tech founders want to survive.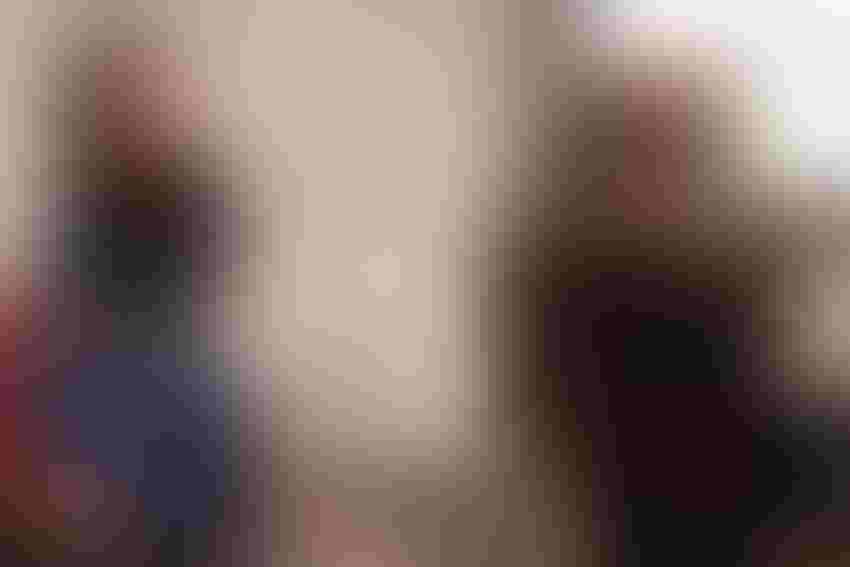 Jessica Lin with David Politis chat at the New York Enterprise Tech Meetup.
Photo by Joao-Pierre S. Ruth
How a company hires staff to sell and scale up a new platform can have a telling effect on its chances to endure and grow, according to David Politis, BetterCloud's founder.
He shared such insight in a fireside chat Tuesday night at the last New York Enterprise Tech Meetup (NYETM) for 2023. Jessica Lin, co-founder and managing partner with venture capital firm Work-Bench, which runs NYETM, conducted the chat.
Politis, now executive chairman with BetterCloud, shared some thoughts from his "Founder Survival Guide of 50+ Rules to Live By," which drew upon his experience scaling enterprise companies.
"You're kind of naive to the journey that you're about to go on," he said, speaking to the founders at the event. BetterCloud, founded in 2011, is a New York City-based developer of a SaaS management platform. "The stuff that happened, from that point to today, I couldn't have even imagined, honestly and good and bad."
A substantial part of his reflections focused on hiring, as well as letting go, key personnel, along with the importance of delivering a solid product. For example, at one point, Politis wanted to hire a sales leader who had experience from Big Tech companies to help drive BetterCloud's growth. The search led to someone who previously managed a $500 million book of business, Politis said. Despite the expected benefit such a hire's presence might bring when trying to scale up, potential customers at the time still only saw a little-known company trying to get their business.
"What you learn very quickly actually is that if someone works -- and by the way, I've never had the experience or the luck of working at a Google or Microsoft or Amazon or any of those companies, just to be clear -- but if you work at one of those companies, you're emailing someone from Microsoft.com and they will respond to you because Microsoft is one of the best companies in the world," Politis said. "You write from Google.com, they will respond to you because they want to understand what you're working on with this technology or whatever. But write them from at BetterCloud.com, no one gives a s**t."
That was a challenge BetterCloud faced in its early days, he said, creating a brand and getting a foot in the door while its leadership conducted calls themselves because the staff was limited.
Rushing to hire key people can also hinder growth, he said, if the fit is wrong for the role. For example, Politis described hiring someone whose strength resided in outside sales who did not thrive as well with inside sales for BetterCloud. That led to a difficult dismissal, but six months later Politis ran into the former employee and learned they were excelling in a very different market. "He was making something like three or four times how much he was because he was just crushing it outside sales," Politis said. "Like that's where he belonged."
Even with a sales team in place, a company must still deliver on its product and Politis said BetterCloud wound up in a challenging spot several years ago when some of the staff lost faith. "The product was taking a lot longer to deliver," he said. "The APIs of the platforms we're integrating weren't working." This led to an exodus from BetterCloud, with all but one quota-carrying salesperson quitting, Politis said. "That period of 2016 was literally the worst period of my career, frankly."
When BetterCloud turned things around and started to deliver and hit its targets, he saw it as vindication for himself and the investors and customers who continued to have faith in the company.
The company found its footing and Politis has since stepped down as CEO to serves as executive chairman, which has included connecting with people inside and out of the company. "I've been spending a lot of time advising companies," he said, with his input aimed at helping founders save time and money, and to shorten the learning curve.
Drawing on some advice from an investor, Politis expressed the need for resilience, persistence, and a product that speaks to pain points others need addressed in order to survive as a founder. "Find that fast-moving water and just go until you really can't go any longer," he said. "It's probably longer than you think you can make it with that product. Of course, you have to be solving a real problem."
Never Miss a Beat: Get a snapshot of the issues affecting the IT industry straight to your inbox.
You May Also Like
---