BlackBerry Comeback Far From Certain
BlackBerry Comeback Far From Certain
BlackBerry is finally ready to resume growth, says CEO Chen -- but first the company must overcome its crumbling device business.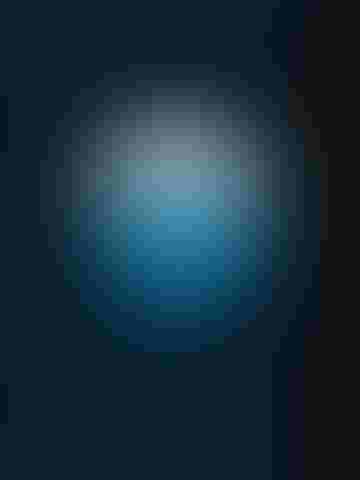 5 Inexpensive Smartphones: No Perfect Choice
5 Inexpensive Smartphones: No Perfect Choice (Click image for larger view and slideshow.)
In a memo sent to employees, BlackBerry CEO John Chen said that, after three years of layoffs and restructuring, the company is finally poised for growth and plans to add jobs in the coming months.
"Barring any unexpected downturns in the market, we will be adding headcount in certain areas such as product development, sales and customer service, beginning in modest numbers," he wrote in the memo, whose contents were first reported by Reuters and subsequently confirmed by BlackBerry.
Chen offered few specifics about his turnaround strategy, though he cautioned that the company has little margin for error. Still saddled with a device business that literally can't get much worse, the CEO, who took over this year, hasn't convinced all skeptics.
[Is Microsoft finally ready to compete in the smartphone race? Read Windows Phone 8.1 Update: 7 Key Facts.]
Gartner analyst Ken Dulaney told us that it's too early to tell if Chen, who has rehabilitated failing companies in the past, can resuscitate BlackBerry. "I don't believe a lot of these pieces can survive when they're part of a hardware company." For smartphones, customers want to go somewhere else -- generally to Apple or, in markets with fewer subsidies, Samsung.
Chen's efforts so far have included selling assets and real estate and doubling down on the company's software and services. In June, for example, he talked up the BlackBerry Enterprise Server while tactfully dismissing Android's attempts at enterprise-grade security.
He's also focused on his company's security-centric customers, such as government agencies. However, reports indicate that this effort hasn't necessarily paid off. Likewise, Dulaney said, many of these customers have moved on.
Having announced multiple rounds of layoffs involving thousands of workers each, the company appeared all but dead late last year when it posted a massive $4.4 billion quarterly loss. By last June, however, the company had slowed the bleeding. Its most recent quarterly earnings report was actually somewhat positive.
Revenue, which had been dropping like a stone, was almost flat, and unadjusted losses, still significant at $60 million, were smaller than analysts expected. The company reported that software and services accounted for more than three-fifths of its revenue, but that doesn't mean that Chen's strategy has translated into new business. Much of the business came from old, dwindling revenue streams.
Despite some positive signs, the company's device business has hit rock bottom. BlackBerry attempted a smartphone comeback last year with its BlackBerry 10, but according to the research firm IDC, the company's phones accounted for only 0.5% of shipments in the first quarter of this year. That was down from an already pitiful 2.9% at the same point in 2013 -- and way down from 13.6% in 2011.
To put that into perspective, in the first quarter of 2014, for every smartphone BlackBerry shipped, Windows Phone OEMs -- which haven't exactly set the world on fire themselves -- shipped more than five. Apple shipped more than 30 iPhones for every BlackBerry, and Android device makers shipped a mind-boggling 160 smartphones.
Meanwhile, data from Forrester Research indicates that, even among its so-called core enterprise users, BlackBerry maintains only vestiges of its past dominance. In a survey of almost 5,000 workers conducted late last year, Forrester found only 12% used a BlackBerry, compared to 44% who used an Android handset and 33% who used an iPhone.
If BlackBerry fails, Dulaney said, Chen shouldn't shoulder the blame. Dulaney called Chen a smart, financially minded executive who's "doing what he needs to do to cut costs." Still, Chen might have been brought in too late to salvage the company, at least in its current form.
"I can't see this company going ahead unless it's broken up," Dulaney said. BlackBerry Messenger is a valuable asset with a large user base that could attract outside funding if it stood alone. "But under a hardware company, it's not going to get the funding it would it were on the outside."
Cyber criminals wielding APTs have plenty of innovative techniques to evade network and endpoint defenses. It's scary stuff, and ignorance is definitely not bliss. How to fight back? Think security that's distributed, stratified, and adaptive. Get the Advanced Attacks Demand New Defenses report today (free registration required).
Never Miss a Beat: Get a snapshot of the issues affecting the IT industry straight to your inbox.
You May Also Like
---