Blockchain Loses Its Luster, for Now
Blockchain Loses Its Luster, for Now
Last year if you had a tech problem, blockchain was the answer. Now blockchain has reached the "trough of disillusionment," according to Gartner.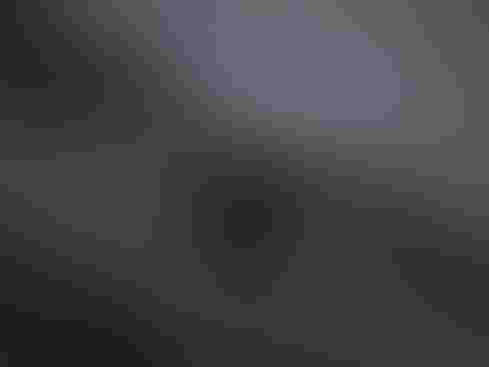 Image: dencg - shutterstock
Are you in production with your blockchain project? Plenty of organizations are likely answering with a big fat "no" to that question. While blockchain seemed to rule tech headlines for much of 2018 and even 2019, the technology didn't quite deliver for many organizations beyond maybe the finance vertical.
Now, a new 2019 Hype Cycle for Blockchain Technologies report from Gartner indicates that blockchain is "sliding into the Trough of Disillusionment," a period in technologies and markets when interest diminishes after experiments and implementations fail to deliver.
"Blockchain technologies have not yet lived up to the hype, and most enterprise blockchain projects are stuck in experimentation mode," said Avivah Litan, distinguished analyst and research vice president at Gartner. "Blockchain is not yet enabling a digital business revolution across business ecosystems and may not until at least 2028 when Gartner expects blockchain to become fully scalable technically and operationally."
Indeed, back in March at the Gartner Data and Analytics Summit, VP and analyst Nick Heudecker said that in a survey of CIOs about their top priorities, AI ranked first and blockchain didn't even crack the top five. Gartner may update that list at its upcoming Gartner IT Symposium/Xpo 2019 this month.
Blockchain's biggest use case so far is the one it was originally designed to do -- serve as a private cryptocurrency marketplace. Organizations have experimented with a number of other applications for the distributed electronic ledger that operates without a central authority: For example, raising funding for startup companies as a disruptor to the more traditional venture capital firm. But blockchain is far from mainstream.
Gartner said that for this platform to become mainstream it will need to reach a greater level of maturity. For instance, the industry would need to get to the point where users don't have to worry about picking the right platform, the right smart contract language, the right systems interfaces and the right consensus algorithms. Also, the industry must resolve concerns about how users will interoperate with partners that use a different blockchain platform for their projects, according to Gartner. The developments that need to happen in blockchain are underway, according to Gartner's Litan.
She said that by 2023, blockchain platforms will be "scalable, interoperable, and will support smart contract portability and cross chain functionality. They will also support trusted private transactions with the data confidentiality required. All together, these technology advances will take us much closer to mainstream blockchain and the decentralized web, also known as Web 3.0," she said.
Gartner predicts that while distributed ledgers will hit the "Plateau of Productivity" in less than 2 years, blockchain platforms will take longer than that. The firm predicts blockchain has 5 to 10 years to go before it hits that plateau.
So if your blockchain pilot or experiment at your enterprise organization is stalled or seems not ready for prime time, there's no cause for alarm. Chances are your peers and competitors are experiencing the same issues. Just be sure that you are preparing yourself for these new platforms in the years to come.
For more on blockchain, read the following:
Blockchain: 5 Use Cases for the Enterprise
6 Digitization Trends Coming From AI and Blockchain
8 Things to Consider Before Hopping on the Blockchain Train
Never Miss a Beat: Get a snapshot of the issues affecting the IT industry straight to your inbox.
You May Also Like
---