Build vs. Buy: Cimpress Chooses Both
Build vs. Buy: Cimpress Chooses Both
With diverse brands such as business card site VistaPrint and fashion apparel and accessories customization studio Vida, Cimpress has a formula for efficiency.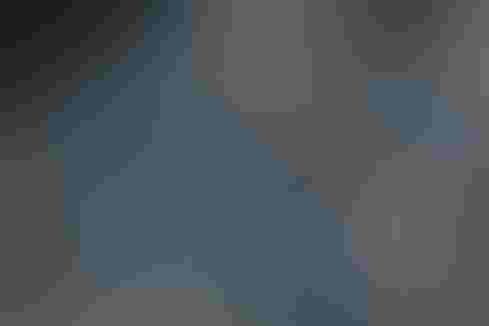 Image: Roman - stock.adobe.com
Here's a story that may sound familiar to a lot of enterprise IT workers. Your company has been on an acquisition spree and is in the process of trying to centralize some services, including technology services. The goal always makes a lot of sense -- to make operations more efficient and less costly. But the reality turns out to be more complicated than it initially looked.
That's what happened to Cimpress. With the tagline, "We Build Entrepreneurial Mass Customization Businesses," Cimpress is a holding company for the business card and custom printing business Vistaprint and about 15 other product customization brands such as National Pen Co., high-fashion designer customization house Vida, and several international brands. After a number acquisitions and majority investments, the company was looking to centralize a lot of its technology and manufacturing operations to reap the benefits of shared infrastructure.
The central place for those technology operations was Cimpress Technology. This tech group inside Cimpress is the organization in charge of building, managing, and maintaining a customer-facing platform for electronic commerce and also for product customization design by customers -- the software that lets you design where your name and logo go on your business cards, or coffee mugs, or on your sign, or on your promotional pen. Senior director of platform strategy, Eugene Hsu, and vice president platform product owner, Marco Lara, were part of the team running the centralized platform that the Cimpress brands would use to help customers customize their purchases, from business cards to high-end handbags.
When they started with the platform process about 3 years ago, Cimpress Tech told the brands they had to use the whole platform or none of it. Getting those businesses to consume the platform was all part of the centralization strategy, after all. But that didn't work out as well as the organization had hoped.
An About Face
"When you have this all or nothing approach, you get a lot of nothing for quite a while," said Hsu. "It was ultimately hurting the customer experience. It was hurting the business."
The individual brands, which each had their own small tech teams as well, may have found a piece of software that worked better for them than an element of the Cimpress platform, but they couldn't use it if they wanted to use the rest of the Cimpress Tech platform.
"There was a whole lot of nothing going on. We were trying to be everything for everybody and it turned out you can't build one thing that pleases everybody," Hsu said.
It was tough for the brands to commit to a single monolithic platform for everything they needed.
"We were asking them to take a gigantic leap of faith," said Lara. "It is much easier to give people options. It is much easier to integrate one small piece."
So Cimpress Tech pivoted. The organization told the brands they could pick and choose the components they wanted to use, like Lego blocks. The brands could have components that would snap together easily using APIs. Ultimately, the move changed the whole debate around build vs. buy at the organization, too, according to Hsu.
Hsu said that one of the compelling reasons to adopt this API-first modular approach was the commerce software tools available to buy. There are a number of software component tools out there that are really good and cost effective -- almost a commodity. Why not use them rather than reinvent the wheel?
"There are tons of companies out there specializing in providing [ecommerce] components," he said, such as Stripe, an online payment and processing platform for Internet businesses. Using APIs, Cimpress Tech can incorporate components such as Stripe together with other purchased components and custom-built components designed specifically for the Cimpress brands -- such as those that help customers design their own business cards.
The new approach required more of a partnership with each of the brand businesses and the brands' technology organizations, too.
Those partnerships with the business units have helped Cimpress Tech evaluate and assess potential new components to include in the platform, and that, in turn, has helped other business units with their technology needs.
"We have more ideas coming from the business than come from us internally," said Lara. "The business unit will look at a production system and tell us what they liked and what they didn't like about it."
After all, Vistaprint and National Pen are on the front lines of the ecommerce business. They deal with customers every day. They encounter the problems.
"What we always want to do is listen to them," Lara said. "They are the ones that understand the business problems the best."
One of the problems led to the creation of an internally developed component called Stitch/x. In the past, Cimpress had hired digitization artists to convert logos and other designs into patterns that could be stitched onto fabric -- a tricky multi-step artistic process to do correctly without distorting the design. It was costly, too, and didn't make financial sense for small runs -- say 10 canvas bags. Cimpress wanted to be able to automate the design conversion so that it could offer those small runs.
"We invested a lot into the research side of it, gathering data to train a machine learning algorithm," said Hsu. "The key benefit of that is when customers upload designs, we can provide products at significantly lower costs because we don't have that big up-front expense of hiring an artist to do it."
It's those kinds of customization business-specific components that Cimpress Tech is investing in building.
The change in approach has meant much greater success for Cimpress Tech, according to Lara.
"The adoption rate [of the Cimpress platform] is growing dramatically across the businesses," he said. "It's a totally different level of engagement."
Never Miss a Beat: Get a snapshot of the issues affecting the IT industry straight to your inbox.
You May Also Like
---