Burnout Prevention: Do We Need a Corporate Disabled List?
Burnout Prevention: Do We Need a Corporate Disabled List?
Employee burnout is a growing problem, and in the IT sector -- with its ever-evolving technologies and demands from business leaders -- is no exception.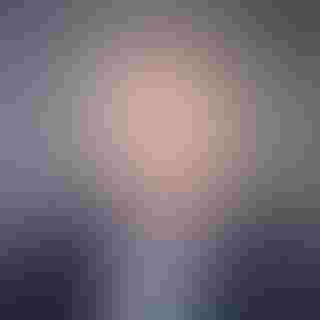 In baseball, a player injured to the point where he temporarily cannot contribute is placed on the disabled list, or "DL". The DL has a short (10-day) and long (60-day) option, with some additional choices in between.
In the corporate world, we give our players (employees) paid time off to use when they are not feeling well, want to get away, or have non-work related things to take care of.  
We also have punitive mechanisms for compelling an employee not to work, like administrative leave. I refer to this as punitive because disciplinary action or an exit from the company seem to be the most common uses.
But how do we deal with ideal employees who are driving themselves to get their work done, pushing projects forward, and taking on an ever-increasing workload? They put in long hours, often dedicating time over weekends to work. Some do this simply because it is the way they are wired, others do it to get ahead, and some do it because their employer is always asking for more.
These people are prime candidates for burnout. The term burnout was coined in the 1970's, and was initially linked to high-stress "helping" positions like doctors and nurses. We've now come to recognize that burnout can occur in any occupation with an element of stress. While there is no universally accepted definition of burnout, there are several telltale signs that are widely recognized as indicators:
Emotional and physical exhaustion, often coupled with poor sleep and inability to ever really feel refreshed on waking;

Alienation from others, starting in the workplace and frequently progressing into non-work related situations, as well;

Reduced performance, as negativity, inability to focus, and a lack of creativity begin to manifest themselves.
If, as leaders, we take only the most company-centric, bottom-line oriented view of our people, burnout is a concern. It affects high performers disproportionately and, left unchecked, leads to prolonged degradation of performance and, ultimately, to separation from the company, whether voluntarily or otherwise. In fact, a survey released by the Society for Human Resource Management (SHRM) this year showed that "95% of HR leaders say that employee burnout is sabotaging workforce retention."
If, as leaders, we view our people as not only corporate assets, but as, well, people, burnout is an even bigger concern.
What can be done? Talk to your human resources leadership about any training options that could be given to managers on looking for signs of burnout. Encourage them to work with their teams to understand the causes, and prioritize amongst your senior leadership action on the feedback you receive.
Look to limit overtime demands and work to spread workloads as equitably as possible (both leading cause of burnout). It's too easy, especially in this age of doing more with less, to load up a few key people with every critical project that comes along. Make sure they have the help they need.
Finally, maybe we should consider some form of corporate disabled list, where an employer can simply tell an employee exhibiting the warning signs to take two weeks off (paid, of course) without using up any of their PTO or even a shorter "mental health day." Done correctly, it would almost be a badge of honor: "My company thinks enough of me to tell me to get some rest."
In sum, burnout is real and it is escalating. Take steps to prevent it from hitting your people (and yourself).
As CEO of Veriato, Mike Tierney leads the execution of the company's strategic direction, and heads up the marketing group. Prior to his appointment as CEO in 2017, Mike served as Veriato's chief operating offer. He joined Veriato in 2011 from ScriptLogic, where he led the Product Management group and held senior roles in Operations and Business Development. Prior to joining ScriptLogic, Mike worked for information security software provider Authentium. He has a diverse background covering sales, operations, marketing, and product management.
Never Miss a Beat: Get a snapshot of the issues affecting the IT industry straight to your inbox.
You May Also Like
---