Business Transformation: Go Digital Or Go Home
Business Transformation: Go Digital Or Go Home
The evidence is clear, digital transformation is the biggest driver in business today. Businesses that don't embrace the journey will be left behind by competitors and customers.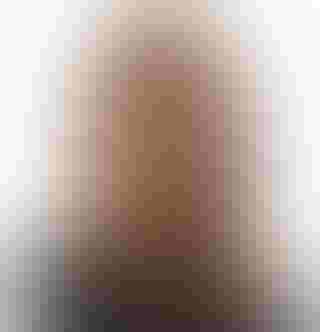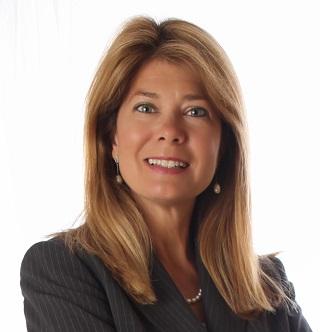 Great customer service used to mean adding people and dramatically increasing expenses. No more. Today's businesses are serving customers who aren't just comfortable interacting with technology, they require it as a part of everyday life.
Translation: Companies are thriving by going digital.
The latest example of this change is a very well-known, national chain of bakery-café's that until recently had been losing business because of long lines, frustrating wait times to place and receive an order and overall growing customer dissatisfaction with the process.
In a previous era, meaning just a few years ago, the company's solution would have been to add more staff and in the process significantly increase its annual costs. Customer satisfaction would have improved but at the expense of profits, meaning the company would be choosing between customers and shareholders.
Technology has given the company another option: better serve the needs of both customers and shareholders at the same time.
The company decided to enhance its digital infrastructure with new broadband connections, mobile capabilities and in-store technology to deliver a better customer experience. Customers now walk in and quickly order via iPads or kiosks. The mobile app also offers a "Rapid Pick Up" option so customers can order in advance and completely bypass the line to get their order when they arrive.
This change has been an immediate and widespread success with nearly two out of every 10 daily orders and 40 percent of all catering orders coming through the digital platform.
Shareholders have also been well served with revenues at company-owned restaurants, handily beating estimates at the same time much of the rest of this sector has been struggling. The digital changes have also provided improved customer behavior tracking and analytics, helping the company better understand its customers and create new menu items and marketing campaigns based on those insights.
There are still barriers to pushing digital changes. Transformative ideas are still met with fear from bottom line-oriented executives because of the perceived cost and the uncertain return on investment. A 2015 survey of 941 business leaders from 12 industries found 45 percent of respondents don't see digital disruption as a board-level concern and only 25 percent view their digital approach as proactive.
[Even when IT teams embrace digital transformation mistakes can happen, particularly when they fail to engage business partners. Read more in 9 Ways IT Can Ruin Its Relationship With The Business.]
But thinking about digital opportunities solely through the lens of cost and ROI doesn't take other important factors into account. Innovation, improving customer experience, market expectations, increasing efficiency and differentiation all contribute mightily to maintaining a growing, competitive business.
The digital roadmap is still relatively new for some businesses, but there are already several important lessons from those that have navigated it successfully.
First, new customer experiences need to incorporate digital because it's the consumer market today– the digital world. And, as the café example illustrates, digital doesn't just mean online either. Technology should support the entire customer experience – whether it's ordering in­-store on an iPad, providing customer support via chat online or better enabling the purchase process with a mobile app.
Second, digital is an enabler of new business models and catalyst for transforming processes. For instance, the 2016 Mobile Path to Purchase study showed more than half of people who research products on their mobile device make a purchase decision in less than an hour. This is why many companies are creating new business models focused on mobile and transforming the customer engagement and purchasing processes.
And third, digital investments empower workforce innovations. Digitization of processes improves efficiencies and often enables employees to focus their time in other areas. Employees today expect the same digital flexibility for work as they do at home, meaning workforce mobility is not only a driver of productivity, it's a requirement for the current and future generations of workers.
Digital transformation is now the biggest driver in business today. There clearly has been a dramatic shift in buying behavior and it can only be satisfied by meeting customers in the new digital environments where they live every day. Consumers value convenience, speed, and ease of use. Businesses that don't embrace the journey will be left behind by competitors and customers.
Alison Gleeson is Senior Vice President of the Americas Sales organization, Cisco's largest geographic region, responsible for more than $20 billion in annual sales for the company. The Americas region includes more than 5600 employees in the United States, Canada, and Latin America.
Prior to her role running the Americas, Gleeson led the U.S. Commercial Sales team at Cisco for five years, achieving consistent year-over-year sales growth throughout her tenure. She was instrumental in developing new approaches to capture critical market transitions, strengthening relationships with some of Cisco's most important partners, and promoting technology adoption with "first mover" midmarket customers.
Gleeson is a highly respected leader who maintains a commitment to professional development and diversity in the workplace. She has held multiple board positions in support of these initiatives, including leading the Women's Action Network for Cisco field sales across the United States and ongoing involvement in the Cisco Connected Women's network. She is consistently recognized for her contribution to business, having been awarded the YWCA Tribute to Women honor, as well as being featured in Diversity Journal's annual "Women Worth Watching" issue.
Prior to her nearly 20 years in sales at Cisco, she spent nine years with Unisys Corporation as a rising leader in its sales organization. Gleeson holds a bachelor's degree in marketing and finance from Michigan State University.
Never Miss a Beat: Get a snapshot of the issues affecting the IT industry straight to your inbox.
You May Also Like
---