Buyer's Guide: Tablets For Business
Buyer's Guide: Tablets For Business
Applications make or break tablets as work devices; consider these key apps. For our take on what's important in business tablet hardware, security, peripherals, and integration, download our full buyer's guide.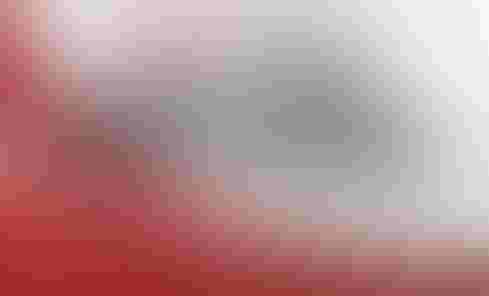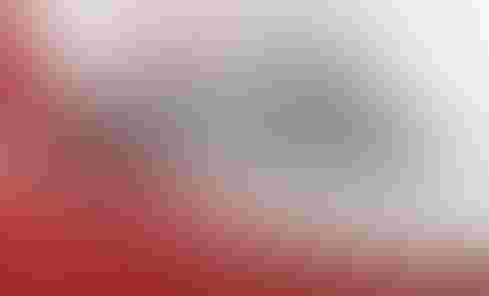 Read the rest of the story in the new issue of InformationWeek Tech Digest. (Free registration required.)
Tablet sales in 2014 fell off of their previously meteoric rise, with Gartner estimating 11% growth in 2014, down from 55% in 2013. But let's not kid ourselves: Tablets are still incredibly popular and will remain so for the foreseeable future. With a Gartner-estimated 229 million tablets shipping this year, people clearly still see a need for this device, including specific business situations. 
This year ushered in more choices in devices than ever, across the iOS, Android, and Windows platforms. The arrival of so many new devices and tablet designs is the most notable development for enterprise IT buyers who crave options.
With this fast-changing landscape in mind, welcome to our 2015 enterprise tablet buyer's guide. We're not here to tell you: "Buy this gadget!" You know your organization and users best, and if there's a theme in this guide, it's that one size doesn't fit all. Rather, we ask: "Did you consider this?" as we highlight trends for enterprise tablet users around applications, hardware, security, and other key areas that turn an everyday tablet into a serious business tool.
Enterprise apps
"Can I get this on my tablet?" has become a common employee question, especially in BYOD environments. Because there is little difference out of the box between most consumer and business tablets, applications provide the crucial distinctions between home and work. And increasingly, the answer to the "Can I get this on my tablet?" question is: "Yes."
There are two fundamental considerations for most types of applications: They either need to run well as a Web-based app on a tablet screen, via responsive design or purpose-built mobile site, or they need native apps for at least iOS and Android. (And expect Windows to play an increasingly large role on tablets.) Let's consider some growing categories for enterprise tablet use.
Productivity: It's hard to remain productive on a tablet if you don't have standard apps such as document, spreadsheet, and presentation software to work with. So Microsoft Office users, especially, got a boost this year with the release of Office Mobile, including free apps for both iOS and Android. With the increasing acceptance of cloud-based productivity software such as Google Apps and Office 365, plus Web and mobile-friendly apps such as the Prezi presentation software, tablet users have it much better heading into 2015 than they did a couple of years back.
CRM: The desire to increase sales team productivity often prompts an enterprise tablet rollout. As a result, how well customer relationship management software performs on a tablet becomes a huge issue. In particular, sales and service people need CRM software that can pull data from the other applications they use, from basics such as email to analytics and productivity tools.
Analytics: No, you're probably not processing unstructured big data on your tablet. But tablets can be ideal devices for viewing and sharing analytics and reports on data of all kinds. Dashboards and data visualizations are good examples, and many of the major analytics and business intelligence vendors offer mobile apps and support. If yours doesn't, it's time to ask why.
Vertical apps: Industry-specific app options continue to expand for tablets. Healthcare in this age of electronic health records is fertile ground for tablet use because clinicians need a light mobile device with a reasonable amount of screen space. Customer-facing vertical apps are another growing area in industries such as retail and hospitality. As for employee apps, if you can imagine it, you can likely build (or buy) it as your resources allow. I met a home appraiser a while back, for instance, whose field work had been almost entirely overhauled by an iPad app developed specifically for assessing the value of a home. Taking measurements, snapping photos, drawing floor plans, making notes -- all recorded digitally, replacing a paper-based task. Veeva is an example of a CRM app, built on top of Salesforce.com's development platform, that is tuned to the needs of life sciences and built to be mobile-friendly.
Collaboration: Email is a given on tablets and mobile devices; some 84% of respondents in InformationWeek's 2015 Consumerization of IT Survey have mobile email, easily the No. 1 app in enterprise adoption. But more evolved forms of collaboration -- applications and devices built specifically for teams working together -- are just getting started. Forrester analyst JP Gownder predicts collaboration will drive the next wave of enterprise tablet adoption. He says change will come in the form both advanced apps -- such as MindMeld, which can listen to your conversation and recommend relevant content -- and new devices such as large-screen, multiuser collaboration tablets, such as the 27-inch Lenovo IdeaCentre Horizon.
ERP/HR: Enterprise resource planning and HR-related apps have the reputation of the big, clunky systems of the pre-mobile age, and for the most part it's deserved. Mobile interfaces to access the data are getting better, though, as business leaders demand specific data from these systems for themselves or employees on the go. Mobile interfaces are rising on vendors' priority lists for product development and features; Workday, for example, last month highlighted its improved mobile interfaces at its user conference, emphasizing click-reducing efficiency and more personalization options.
Homegrown/internally developed apps: The universe of legacy applications is littered with systems built for specific businesses or industries. Access to these legacy apps by mobile devices is on the rise: 30% of respondents in our most recent Consumerization of IT Survey build apps in-house, a six-point increase from 2012. Another 36% both build apps and modify external apps in-house. Just one in five respondents don't do any internal app creation or modification.
To read the rest of this story,
download the entire new issue of InformationWeek Tech Digest.
Never Miss a Beat: Get a snapshot of the issues affecting the IT industry straight to your inbox.
You May Also Like
---