Can Wearable Tech Prevent Healthcare Errors?
Can Wearable Tech Prevent Healthcare Errors?
Wearable computing devices can be applied to nurse fatigue, staffing, and other quality-of-care problems.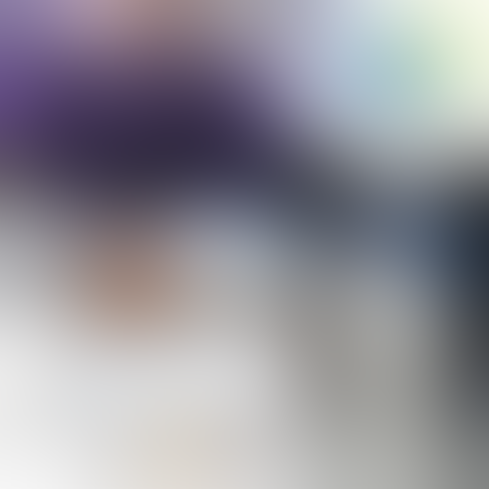 10 Wearables To Watch At CES 2014
10 Wearables To Watch At CES 2014 (Click image for larger view and slideshow.)
Wearable devices -- following in the footsteps of Google Glass, Jawbone, FitBit, and Pebble -- could become invaluable tools in the healthcare workplace. If implemented correctly, wearables could reduce the risk and effects of nurse fatigue, improve patient satisfaction, increase employee productivity, and even contribute to higher levels of quality care.
Wearable technology in action
Sound far-fetched? Many experts believe this scenario may be closer than you think and could help overcome some of the biggest challenges in healthcare.
For example, consider the issue of nurse fatigue. A recent survey showed that nurse fatigue is pervasive in the healthcare industry and, if unchecked, can have a negative impact on the quality of care, patient and employee satisfaction, and even operational costs. Sixty-nine percent of responding healthcare professionals reported that fatigue had made them concerned about their ability to perform during work hours. Even more alarmingly, nearly 65% of participants reported that they almost made an error at work because of fatigue, and more than 27% acknowledged that they actually had made an error resulting from fatigue.
[Will innovations measure up? Wearable Health Tech: Many Promises, Few Facts.]
Clearly, nurse fatigue is an issue, yet many hospitals and healthcare organizations have struggled to solve it. Wearable technology could present such a solution.
Imagine if nurses wore bracelets or sensors sewn into their uniforms that could monitor their critical vital signs. Nurse managers could have real-time visibility into the overall "health" of their nurses, and most importantly, insight into their fatigue levels. If a nurse became too tired -- as measured by fatigue levels falling below a predetermined threshold -- the nurse manager would receive an alert on her wearable device. She could then determine the best course of action, such as extending a rest period between shifts, or sending the nurse home early and notifying a replacement nurse to fill the shift, all in just a few taps on her wearable.
Even better, all of this could be completed in time to take action before the nurse becomes more tired -- a critical factor to avoid the risks of a potential fatigue-related incident.
The future starts now
Many experts believe that wearable technology is poised to escalate in the workplace, with a potentially significant and wide-reaching impact on the economy. Today, wearables are leveraging advances in many different technologies including voice technology, biometrics, communications, and more. Additionally, some research indicates that smartwatches and other wearable devices could be a $50 billion market by 2017.
The healthcare industry is an especially good fit for all that wearables have to offer. Consider the following examples of how wearables could improve the way healthcare employees work and how the technology could deliver benefits to workers and patients:
Make faster staffing decisions and speed urgent care: A nurse manager could receive an alert on a wristband to tell her that the ER is about to be flooded with a high number of trauma injuries. She can then react quickly to call in or redeploy additional trauma specialists and have them ready to meet the increased demand.

Track employees and improve the quality of care: Hospitals and healthcare organizations could also introduce wearable technology to track a particular caregiver's location. For example, with a better way to direct healthcare specialists to the most urgent cases -- in real-time -- healthcare organizations could significantly improve the quality of care and the patient's overall experience.

Improve information sharing: By providing faster, easier access to critical data, wearable technology can revolutionize how healthcare providers and patients share information and make decisions about patient healthcare.
Why the workforce?
With examples such as these, some experts believe that wearable technology will be adopted first in the workplace, not by consumers. Yet healthcare organizations will have to take care to avoid the perception that they are over-monitoring employees or intruding on their privacy.
Employees may already be receptive to the idea. After all, the concept of wearable technology already exists. Employee badges, package-tracking devices, healthcare tablets, and apps are all examples of technology that employees have already accepted as part of their daily work lives. If employees start to experience real benefits from using wearable technology on the job -- such as improved productivity or special recognition from management -- they will continue to embrace it.
Create a new competitive advantage
Wearable technology is clearly here, and here to stay. The technology will improve and become more prevalent in the months and years ahead. Hospitals and healthcare organizations would be wise to investigate wearable technology and how it might be strategically used to improve patient care and the employee experience.
Download Healthcare IT in the Obamacare Era, the InformationWeek Healthcare digital issue on the impact of new laws and regulations. Modern technology created the opportunity to restructure the healthcare industry around accountable care organizations, but IT priorities are also being driven by the shift.
Never Miss a Beat: Get a snapshot of the issues affecting the IT industry straight to your inbox.
You May Also Like
---